Master Potters in Georgian Burslem


(1714-1837)

Plan of Burslem 1812




Dated 29th September 1812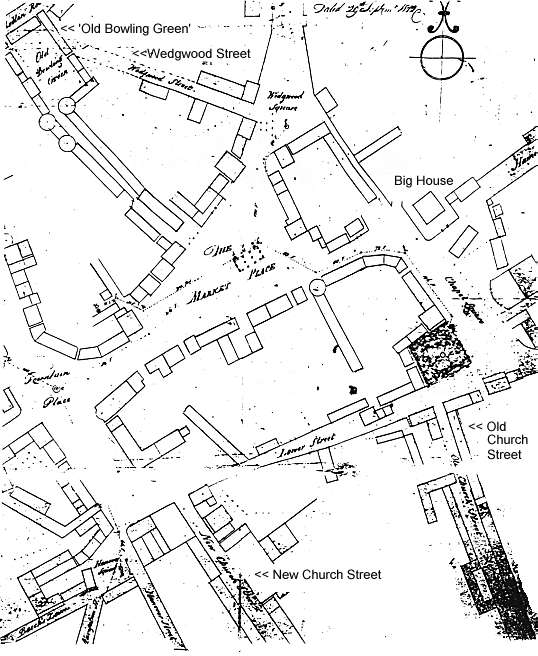 Plan of Burslem in 1812 to show the reservoirs and aqueducts
proposed to be constructed for supplying the town with water.
It is the earliest detailed surviving map of the centre of Burslem though
in most cases only the building fronting each street were
shown on the plan.

The map shows some of the new streets and squares such as
New Church St and Hanover Sq laid out around the old
town centre at the end of the 18th C.
One of the new developments was 'Wedgwood Street' (now New Street)
built by the Wedgwood family on part of the Over House Estate.
NOTE:
The Old Bowling Green - top left of map.
The Big House - with garden wall & rear entrance.
New Church Street was built to provide a direct route to St. John's Church.
New Church Street became just 'Church Street' and then William Clowes Street.
Old Church Street became Bournes Bank
Lower Street became Queen Street.
---
questions/comments/contributions? email: Steve Birks