A walk around Dresden, Longton, Stoke-on-Trent
Dresden & the Longton Freehold Land Society
location 12 on the map |tour map|
10-11 Cocknage Road
Cocknage Road - the northern border of the Dresden Estate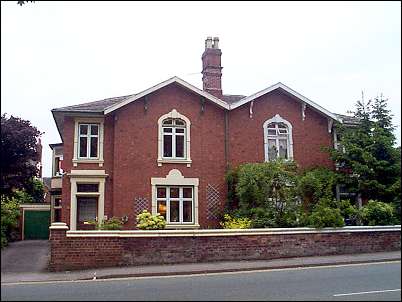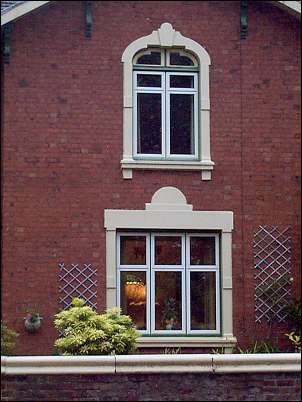 photos: June 2001
| 1878 OS Map of Cocknage Road |
Occupiers in 1881:
No 11 (right) - Joseph Finney (China Manufacturer employing 60 work people & 10 boys)
No 10 (left) - Abigail Burrows (widow)
VILLA RESIDENCES

The sites on the edge of the estate were the most valuable because they adjoined the open countryside. Cocknage Road which formed the northern boundary of the estate was one of the most desirable locations and as a result was occupied almost entirely by villa residences. Its attractions were extolled In the following advertisement in the Staffordshire Advertiser on 7th July 1860:

"TO BE LET, two elegant and commodious VILLA RESIDENCES, situated in the Cocknage Road, DRESDEN, commanding one of the most extensive south-west prospects of rich and beautiful scenery with which this district abounds, and containing an entrance hall, drawing-room, dining-room, kitchen, scullery, excellent cellaring, five bedrooms, closets, outbuildings, &c. For terms and to view the premises apply to Mr E PALMER, Dresden, or 11 Commerce Street, Longton."








previous: detail on 2-4 Rowland Street
next: 8-9 Cocknage Road