Hartshill Cemetery (reflecting the values of Victorian Society)
Transition between 2nd and 3rd class graves
Location 9 on the index map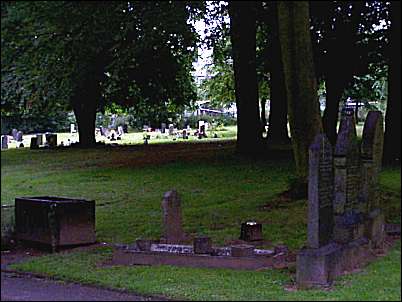 Looking from the 2nd class area to the third
There was a distinct gap left between the 2nd and 3rd class areas.
People paying for 1st and 2nd class areas for their burial were
able to choose the specific plot they wanted. The 3rd class had no choice
where they were allocated.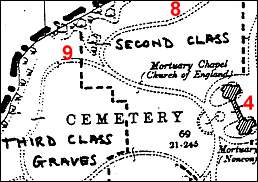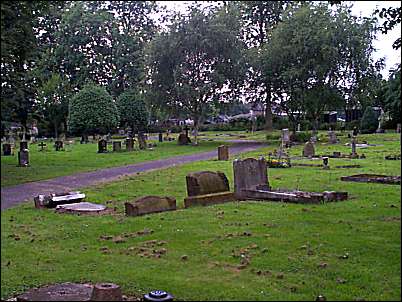 Gravestones in the CofE 3rd class area
There are fewer headstones in the third class area because
people could not afford to pay for them.
The only way relatives could locate their deceased
relatives was from the grave block plan.
---
next: is the transition to the 4th class area
previous: was other notable monuments in the 2nd class area
---
questions/comments/contributions? email: Steve Birks