Josiah Spode II (1754-1827) and The Mount Estate (Penkhull)
The construction of a new lodge and drive to Princes Road
Location 1 on the index map

We start the walk in Princes Road, just up from the North Staffs Infirmary Hospital. Just off the road is the house we see in the photos below - this was the new entrance to The Mount.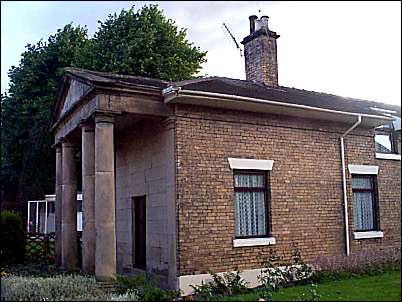 The Lodge - number 225 Princes Road
In 1859 Fredrick Bishop (who had purchase the Mount Estate in 1856 for housing development on the land) began to prepare the rest of the estate for development by building a road from Penkhull to Hartshill which in the 1870's was named Princes Road.

The laying out of this road involved the demolition of the lodge built by Spode at Hartshill, the abandonment of the drive built in 1829-30, and the construction of a new lodge and drive to Princes Road (see auction plan). The new lodge on Princes Road is illustrated in the auction catalogue of 1875.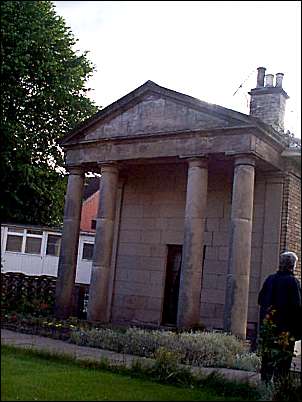 Formerly one of a pair of houses to "The Mount"
which was home of Josiah Spode
---
next: is the location of the carriageway to The Mount
previous: was the introduction to the 'walk'
---
questions/comments/contributions? email: Steve Birks