Examples of Samuel Alcock Ware

[ Index of Ware ]

Marks on Samuel Alcock ware
Samuel Alcock's "Cain and Able" Relief-Molded Jug.
Parian. c1850. 8" tall.
Well marked with a black printed, coat of arms and pattern no. 147. Hughes #89, Book I. This pattern was registered by Thomas Till & Son on June 3, 1854.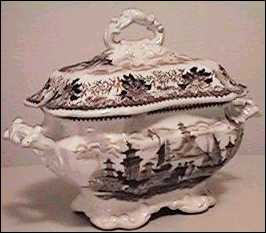 A lovely early brown and white transferware sauce tureen. Made by Samuel Alcock c.1828-1859.
Pattern "Commerce"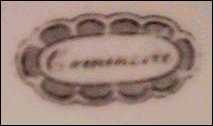 Measures about 8" handle to handle and 6 1/4" tall to top of covers finial.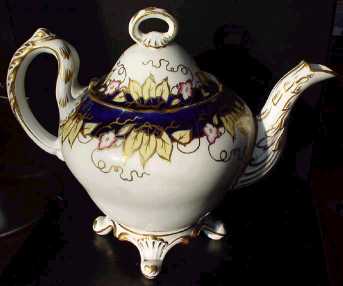 Made by Samuel Alcock factory in late 1840s or early 1850s .
It's in the Anthology of British teapots. The teapot is 9 1/2" wide and about 8" tall. Marked with pattern number '4' over '414'.




questions/comments? email: steve birks