Example of T & R Boote Ware

[ Index of Ware ]
Manufacturers of earthenwares, ironstone, etc. at Burslem from 1842 to present day.
From 1906 the company have concentrated on the manufacture of tiles.
Now part of the H & R Johnson group.

Marks on T & R Boote ware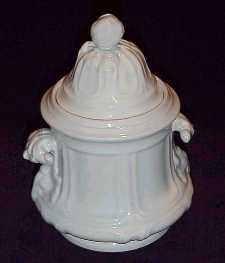 T. & R. Boote Atlantic Shape white ironstone covered sugar,
circa 1850-60's.
The sugar measures 7 1/2" to the top of the finial, and is marked on the base,
It features a bud finial and thumbprints around the base.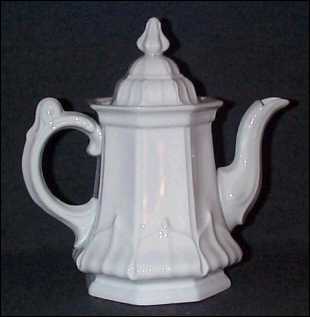 Signed T&R Boote SYDENHAM SHAPE
Tea Pot/Beverage server, with date mark of June 21,1854.
Measures 9-1/2"tall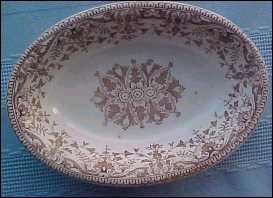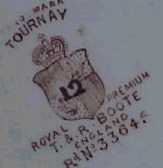 Brown and white transferware ironstone oval dish is 5 1/2" by 3 3/4",
is marked Tournay, T & R Boote
and is marked with a registry number, 33645
which dates it about 1885.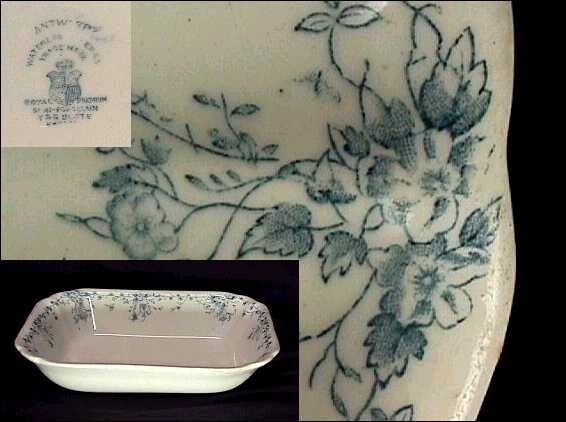 9 ¼ x 7 ¼ x 2" high. White Ironstone rectangular serving dish
by T & R Boote, England. The mark dates this
piece from circa 1890 - 1906. It is marked Royal Premium
Semi-porcelain and appears to be the Waterloo Series Antwerp.
It has a stamped registration mark of "Rd 24378 B ll".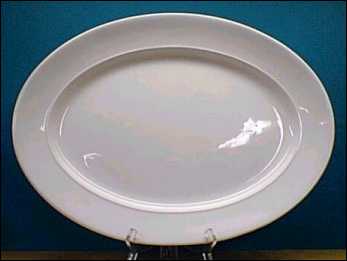 T & R Boote Royal Patent Ironstone Platter
White ironstone, 19 1/2" long, 14" wide.
Stamped on back as shown, also impressed in a
white circle is T R Boote Ironstone and in
a circle is the number 96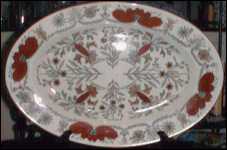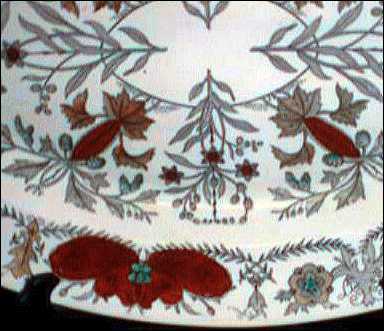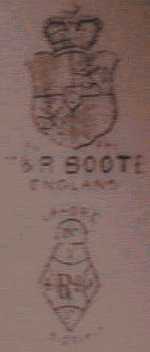 Gaudy ironstone platter Boote 1880.
This is a floral platter 19 1/4 inches by 13 1/2 inches


questions/comments? email: steve birks