Examples of Dudson Ware


[ Index of Ware ]

Marks on Dudson Ware

1893 account of Dudsons

Index for Dudsons potters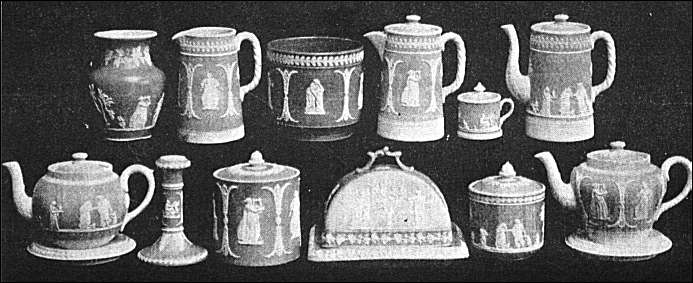 A selection of Dudson Brothers' jasper ware in the Wedgwood Style.
The ware was made in dark blue, dark green, sage green, light blue
and brown grounds.
Reproduced from a Pottery Gazette advertisement of 1898.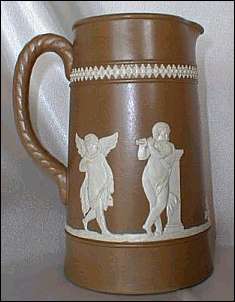 HAND POTTED LIGHT BROWN STONEWARE TANKARD STYLE JAMES DUDSON JUG, Ca. 1878. SPRIGGED PATTERN. 5 3/4" TALL.
---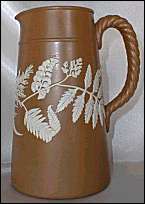 JAMES DUDSON JUG. Ca. 1870 " FERN WREATH " BROWN STONEWARE HAND THROWN JUG WITH SPRIGGED CREAM COLOR FERN PATTERN BY JAMES DUDSON - ENGLAND. 5 3/4"
---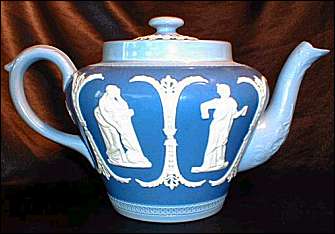 Dudson Teapot Ca.1898 High glaze three color Dudson teapot James T. Dudson 5 1/2" Tall 9 1/2" from handle to end of spout.
---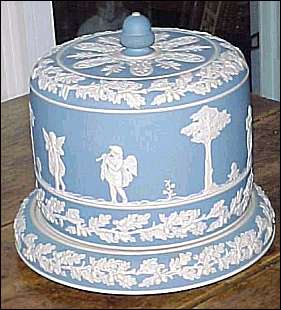 Cheese Dish with Cover made by Dudson, this piece of jasperware is a pale blue or powder blue with the white relief figures around the cover. The base is 10 ½ inches in diameter with the cover being 8 ½ inches in diameter and 10 inches in height.
---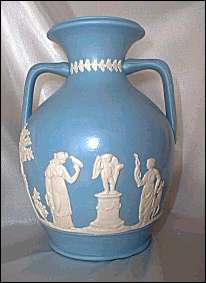 Ca. 1930 DUDSON VASE. HAND POTTED LIGHT BLUE JASPERWARE TWO HANDLED VASE WITH A WHITE SPRIGGED DESIGN. 7" TALL.
---

questions/comments? email: steve birks