Waterways of Stoke-on-Trent - Burslem Branch Canal




| Burslem Branch Canal Index |

1878 Ordnance Survey Map of the Burslem Branch Canal area
When compared with the 1851 OS map a massive development can be seen which demonstrates the success and commercial value of the Burslem branch canal.
Alongside the existing Newport Pottery, Mersey Pottery and an encaustic tile works have been built. The area to the left of the canal is fully developed, the rectory on the 1832 map was surrounded with fields is now in the centre of streets and terraced houses.

More wharf buildings have been erected and the mineral railway is also shown.




previous: 1851 OS map showing little development
next: 1912 map showing the co-op bakery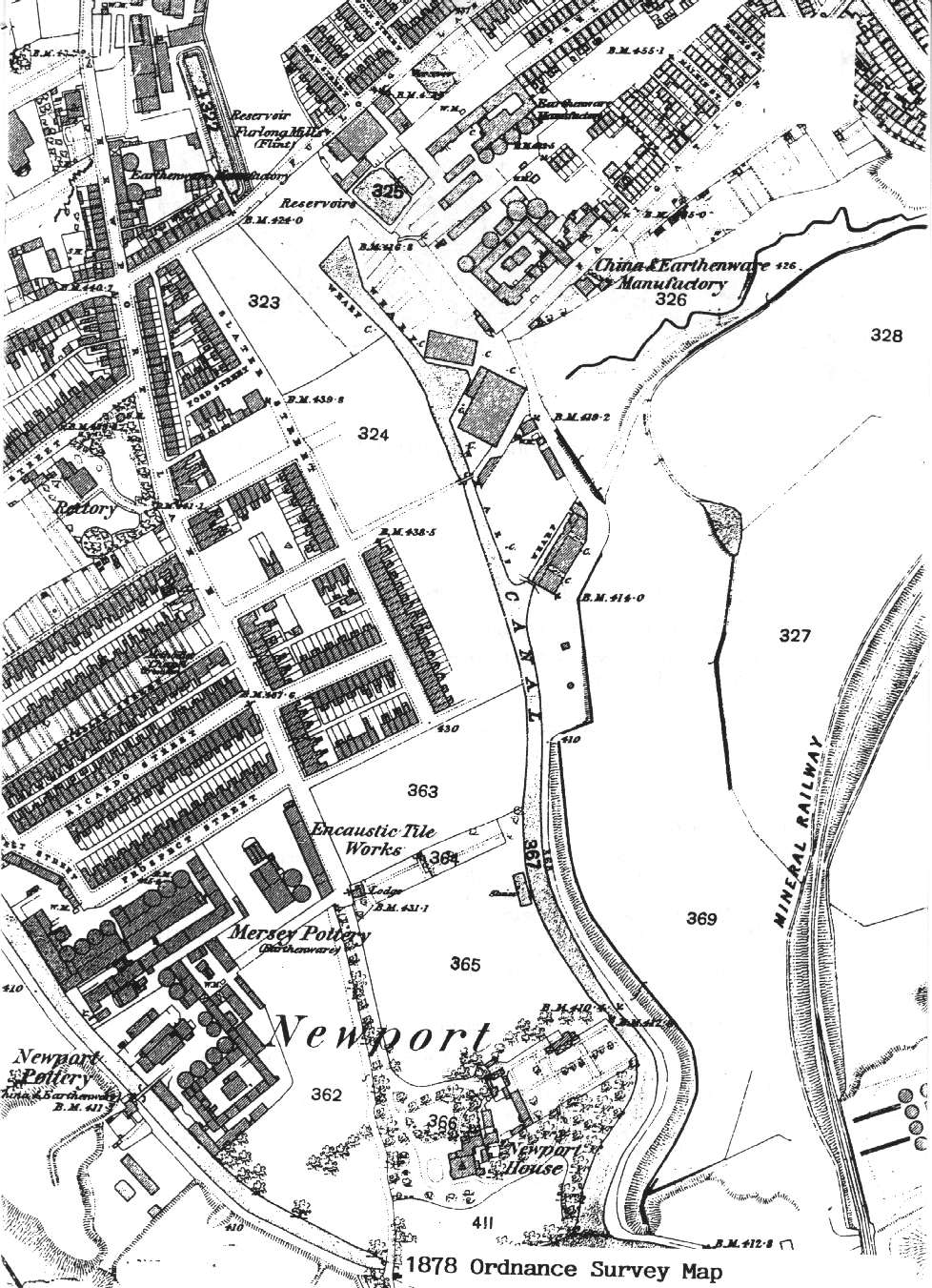 previous: 1851 OS map showing little development
next: 1912 map showing the co-op bakery
| Burslem Branch Canal Index | aerial photo and map of the canal area |
---