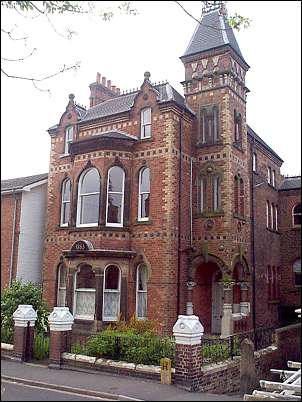 Moneta House - 53 Ricardo Street Dresden, Longton
RICARDO STREET, DRESDEN

Ricardo Street was often described as "the best street in Dresden"

Moneta House, No 58 Ricardo Street, was built in 1885 to the design of R C Sutton, of Nottingham. This is a large villa built of red and yellow brick ornamented with stone complete with a prominent tower surmounted by ironwork.

Ricardo Street - named after John Lewis Ricardo - Liberal MP for Stoke-on-Trent in 1841
and Chairman of the North Staffordshire railway from 1846-1862.