where is it? test your knowledge of Stoke-on-Trent
St. Augustine's, Cobridge

St. Augustine's, Cobridge Road, Cobridge

originally the Little Sisters of The Poor
The Little Sisters of the Poor, after two years at Druid's Hall, Albion Street, Hanley, moved in 1892 to Cobridge House in Cobridge Road, the home of the Hales family in the 18th and 19th centuries. The nuns bought the house in 1899 and replaced it by the St. Augustine's Home, built in 1902–3 and extended in 1911 - it became accommodation for about 100 old people at the home.

In January 1994 it was approved to be used as a nursing home and from June 1999 used for a number of years as a hostel for refugees and asylum seekers.

The building was demolished in 2008/9 and replaced with this 33 bedroom, purpose built care home.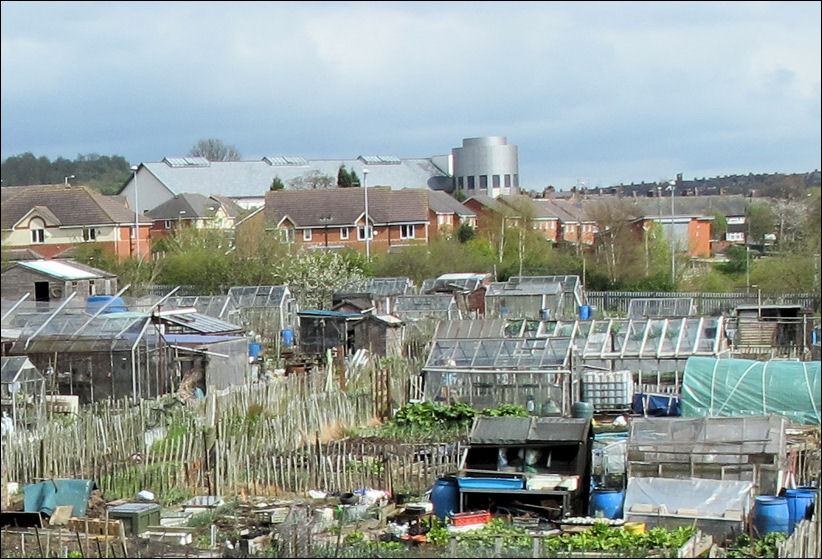 St. Augustine's can be seen for miles around - this view from the Festival Park, Etruria
in the foreground are the alotments at Cobridge

this view through a telephoto lens - taken from Town Road, Hanley

also see..
---
Little Sister's of the Poor - from 'A Grand Tour' of The Potteries
---