Brook Street Works, Hanley, Stoke-on-Trent
The works were also known as the Booden Brook Works
| Brook Street was renamed Century Street in the early 1950's |
NOTE: There was also the Pearl Pottery in the same road.
"Brook Street Works These works were under the partnership of Worthington and Green from 1844 to 1864. Messrs. Worthington and Son continued until 1893 and produced earthenware and stoneware, both for home and foreign markets."
Jewitt's 'Ceramic Art of Great Britain 1800-1900'
The Brook Street Works were built in c.1842 by Thomas Worthington, and was bombed during World War II, when in the possession of the Pearl Pottery Co. Ltd.
The firm was closed during the war, and sold in 1947.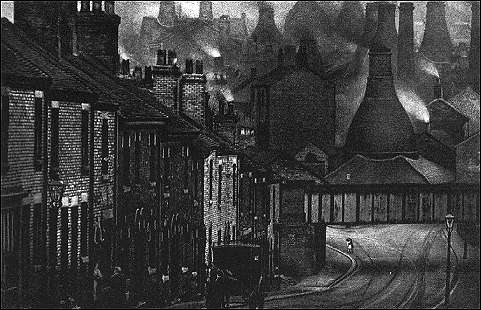 Brook Street (now Century Street) in the 1890's

The works can been seen at the junction of Brook Street (to the right)
and Lower Clarence Street (to the left) (renamed to Samson Street & now demolished).
---

1880 map showing the Brook Street works (red)
Light blue elipse is the Newhall Works and green circle is the Newhall flint mill - built on the Booden Brook
Purple square is the Clarence Works
A flint mill was built on the Booden Brook near the (New Hall Pottery) works in or soon after 1806; still held by the company in 1818, it was in the hands of a Thomas Crockett some ten years later and was still in use at the end of the century.

'Hanley: Local government, economic history and social life', in A History of the County of Stafford: Volume 8,
---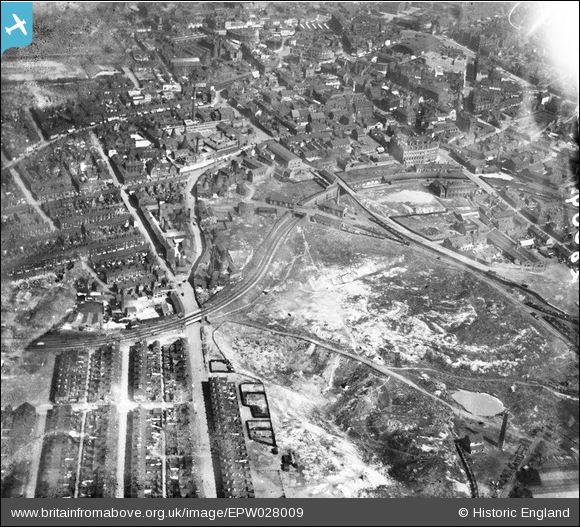 1929 photograph showing Brook Street and the Hanley section of the Potteries Loop Railway Line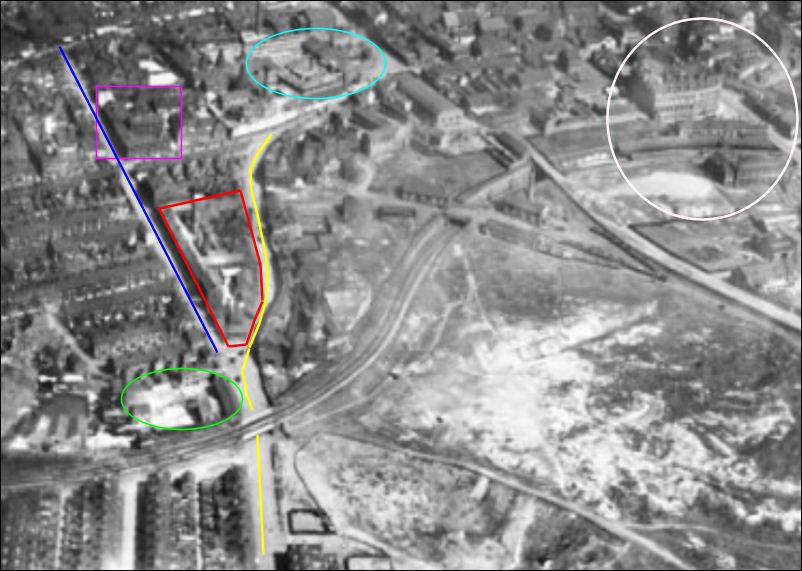 Brook Street Works outlined in red
Yellow line is Brook Street (in early 1950s renamed to Century Street)
Blue line is Clarence Street & Lower Clarence Street (in early 1950s renamed to Sampson Street)
Purple Square is the Clarence Works
Light blue elipse is the Newhall Works and green circle is the Newhall flint mill - built on the Booden Brook
White circle is The Grand Hotel and the Hanley Station of the Potteries Loop Line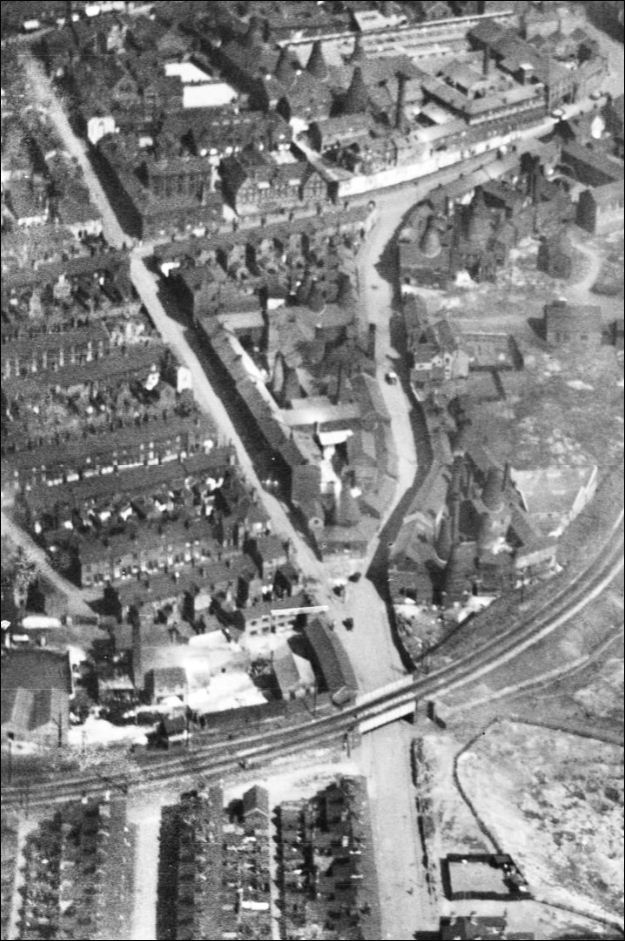 Brook Street Works is in the centre of the photo


---
Questions, comments, contributions? email: Steve Birks
---