Peel Pottery, Stafford Street Longton
Peel Pottery
"These works originally belonging to Thomas Stirrup, were continued by Bell, Deakin & Proctor; Webb & Walters (1865-7); S. Webb & Co. (1868-72) and John Green, at whose death they passed into the hands of Thomas Hulse (1880-2), and from him to Hulme & Massey (1882-9).
The first three firms originally produced common classes of earthenware. China was added by Webb & Walters, and later made alone. It was of more than average excellence in body, and of various styles of decoration. Many were richly gilt and the floral and other decorations carefully painted.
In 1887 the works passed into the hands of R. V. Wildblood; and in 1888, the style was Wildblood & Heath. From 1899 to 1927, the title was Wildblood, Heath & Sons (Ltd)."
Jewitt's Ceramic Art of Great Britain 1800-1900.

1878 map showing the Peel Pottery China Works on Stafford Street, Longton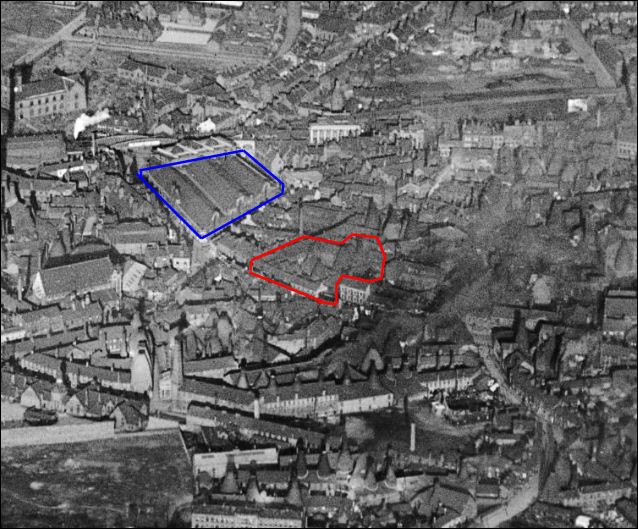 1927 photo of Longton Town Centre
the Market Hall is outlined in blue and the Peel Pottery in red
---
Questions, comments, contributions? email: Steve Birks
---