House No 2 was first occupied by Charles Cooper, coach superintendent.
He was replaced at the end of 1853 by another Charles Cooper, formerly head postmaster at Newcastle, but from January 1854 "Post Master General for the Pottery District". He left in 1879 and the house was taken by Henry Blundell, civil engineer.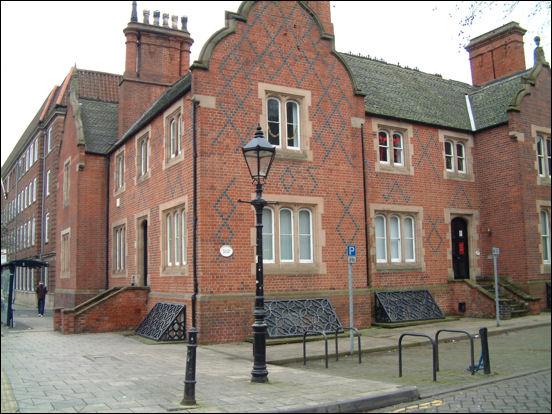 Houses nos. 1 & 2 Winton Square
Federation House can be seen to the left.
Shortly after the end of the First World War most of the gardens behind No 1-3 became the site of Federation House.
- photo Dec 2007 -
House No 1
1851 Myles Pennington - Railway Manager
1861 James Cotton - Railway Clerk
1871 James Cotton - Railway Accountant
1881 James Cotton - Railway Accountant
1891 James Maxon - Railway Cashier
House No 2
1851 Charles Cooper - Railway Officer
1861 Charles Cooper - Post Master
NOTE: these are two different men with same name
1871 Charles Cooper - Postmaster
1881 Marianne Blundell - Widow (with son Henry - Civil Eng.)
1891 John Bradbury - Civil Engineer's Assistant
---

The two corner houses next to the hotel (No 3 & 4) are larger than the others and originally had correspondingly larger gardens.
The largest garden was attached to house No 3 and for over forty years this was the home of the chief engineer.
The first resident was John Curphey Forsyth, engineer from 1845 to 1853 at a salary of £650 p.a., and then general manager until 1863, salary £850 p.a. His successors were Thomas Dodd, William Stubbs, James Dawson and John Price.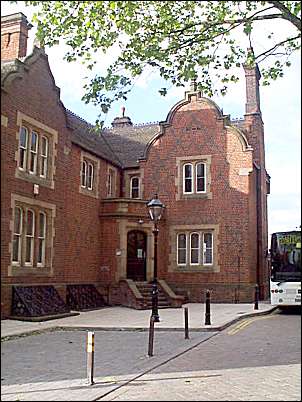 House no.3 Winton Square
originally home of the chief engineer
- photo 2001 -
House No 3
1851 John C Forsyth - Civil Engineer
1861 Emma Tibman - Housemaid
1871 Thomas Dodd - Civil Engineer
1881 William H Stubbs - Civil Engineer
1891 John Pearce - Assistant Secretary & Registrar of Rly Office
---
The other houses were let to other officers.
In 1892 the railway company let two of the houses out to non-company residents: No 4 to James Marshall, a solicitor, and No 6 to Samuel Barker.
By 1903 No 3 had been turned into the Canal Engineer's office. By then the square was no longer a very desirable place of residence.
The fields at the back had been covered with new streets and houses while the gardens next to No 4-6 were gradually reduced as the Post Office expanded its operations on the site at the corner of Station Road and Leek Road.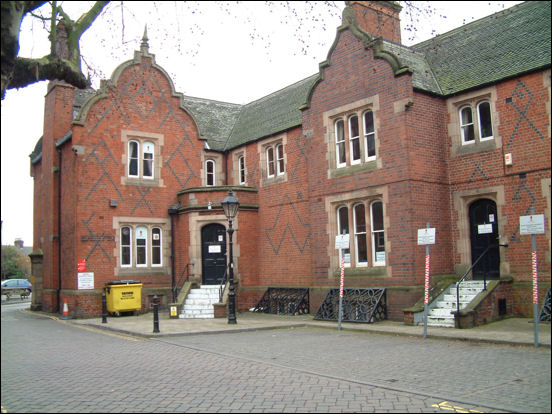 Houses nos. 4 & 5 Winton Square
- photo Dec 2007 -
House No 4
1851 James Hardmore - Accountant
1861 Charles Lockhart - Superintendent of the Railway
1871 Charles Lockhart - Railway Manager
1881 Charles Lockhart - Superintendent NSR
1891 John H Rice - Assistant Railway Manager
House No 5
1851 Frederick S Taylor - Railway Clerk
1861 Richard Davidson - Cashier (NS Railway)
1871 Richard Davidson - Cashier (NS Railway)
1881 Frank Walden - Railway Clerk (Chief of Rates Dept.)
1891 Thomas Trim - Traffic Superintendant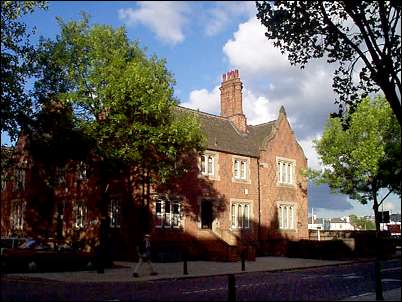 House no.6 Winton Square
- photo 2001 -
House No 6
1851 Stephen B Shaw - Railway Manager
1861 James Cordon - Goods Manager
1871 Edward Pamphilion - Railway Goods Manager
1881 George Welsford - Railway Storekeeper
1891 John Neale - Electrical Engineer