Royal Doulton - Nile Street (Burslem)

Doulton pottery Marks


History of Doulton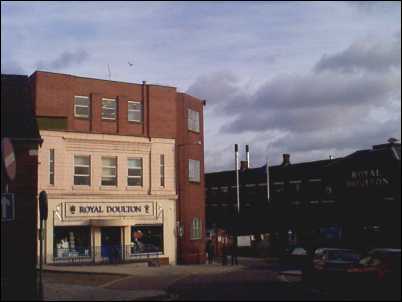 Royal Doulton factory shop in Nile Street, Burslem.
---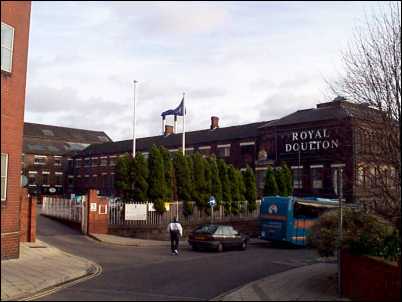 Henry Doulton moved to this factory in Nile Street in 1877.

Previously the factory was that of Pinder, Bourne & Co (of which he purchased a major share holding)
photos: Dec 1999
---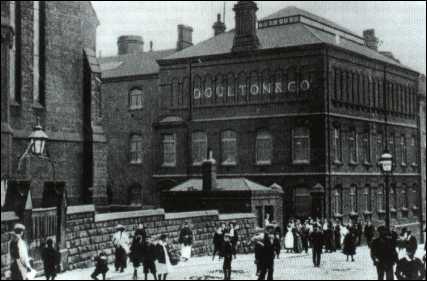 Workers outside the Doulton factory at the turn of the century (1900's).

The main factory is very much as today.
NOTE: The change of name from Doulton & Co to Royal Doulton.
---
Burslem Photo Index | Burslem 1898 Map
[ Comments / Questions? email: Steven Birks ]