[ Index of St. John's Square ]
St. John's Square (Burslem) Stoke-on-Trent


Back of Furlong Passage

(Number 5 on Map)
These photographs taken from the back and side of Furlong Passage show the rear of the shops in St. John Street.

In the background of the photo on the left can be seen the National Westminster Bank (originally the Manchester and Liverpool District Bank) standing on the corner of Newcastle Street and Fountain Square.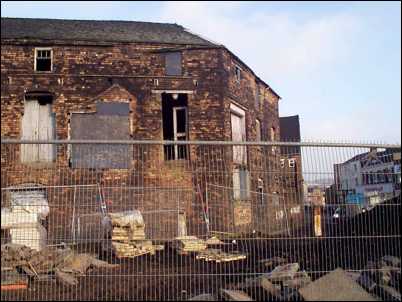 On the right can be seen Queen Street and also the shops at the bottom of St. John's Square.

Where this photograph was taken there used to be a Potworks with 7 bottle kilns. Now this has been demolished and a ring road (Woodbank Street) built.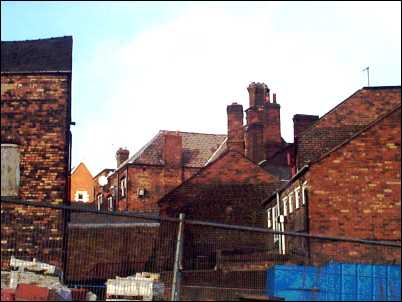 Side of Furlong Passage

Photos: S Birks (Jan 2000)
Burslem Photo Index | Burslem 1898 Map
[ Comments / Questions? email: Steven Birks ]