Stoke-on-Trent

Resources on the North Staffordshire Pottery Industry

[ Web Site Index ]
This index is focused on the history of pottery and potters
of Stoke-on-Trent, North Staffordshire, England.
---
NOTE: all the information is given in good faith and believed to be correct - however the history and identification of the companies can be vary complex - if you are going to use it for the basis of valuations, purchases or sales then you must verify it from independent, qualified sources.
---


a list of the details of over 1900 Stoke-on-Trent pottery companies
---
Potworks
photos and details of pottery factories.....
---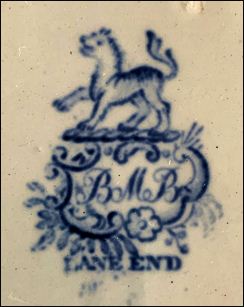 do you recognise this mark?
- a list of unknown marks -
---
index of Brickworks and Tileries of the North Staffordshire Potteries district
- Stoke-on-Trent is well supplied with beds of heavy clay suitable for making bricks. These included Etruria marl and Old Mill marl, together with that associated with the coal seams:- Black Band , and the Middle and Lower Coal measures.
---