Winkle and Wood's Colonial Pottery, Fenton
Winkle & Co moved here in from Hanley in 1889 specifically because of it's proximity to the canal and railway (the canal was still regarded as important this late in the 19thC.) and opened their 'imposing as well as pleasing' factory off Whieldon Road (named after Fenton's great pioneer potter).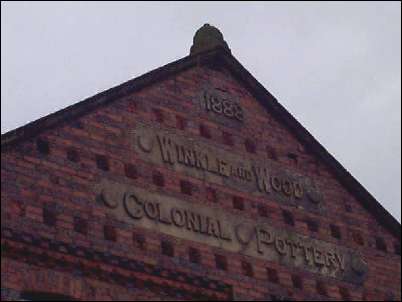 Winkle and Wood's Colonial Pottery, Fenton
The inscription on the pediment reads:
1888
Winkle and Wood
Colonial Pottery
On the pediment on the Whieldon Road side is recorded the
Architect as 'Elisha Jones, Hanley'
and the Builder as 'Charles Cope, Tunstall'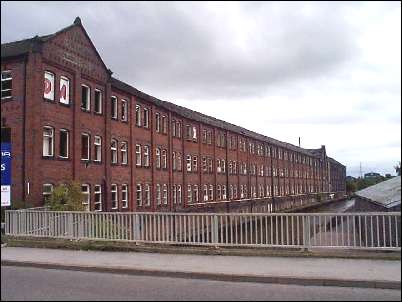 Winkle and Wood's factory situated alongside the Trent and Mersey canal
In the foreground is Whieldon Road.
photos: 1999
The Colonial Pottery works were demolished c.2000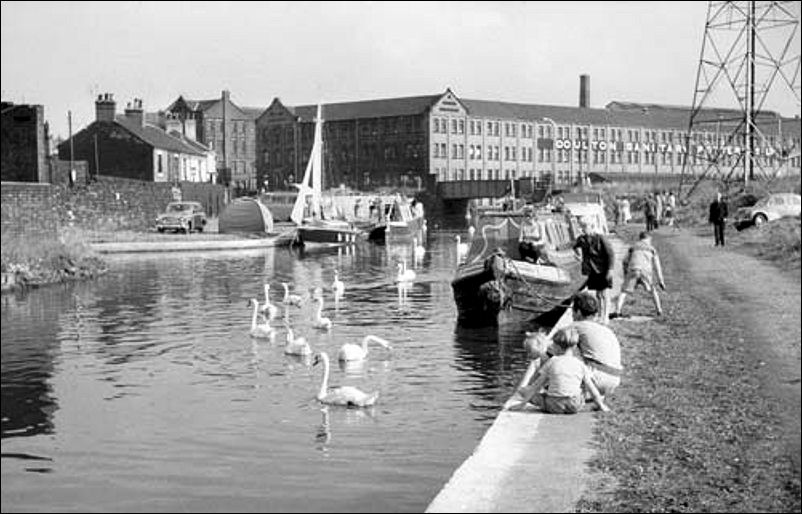 In this 1960's photo of the Trent and Mersey Canal Royal Doultonís canal side factory can clearly be seen, (formerly Winkle & Wood),

The Dolphin pub is at the top left of the picture. The Dolphin was demolished in the 1970ís. The Winkle & Wood works was demolished in c.2000


© The Potteries Museum & Art Gallery
Staffordshire Past Track

---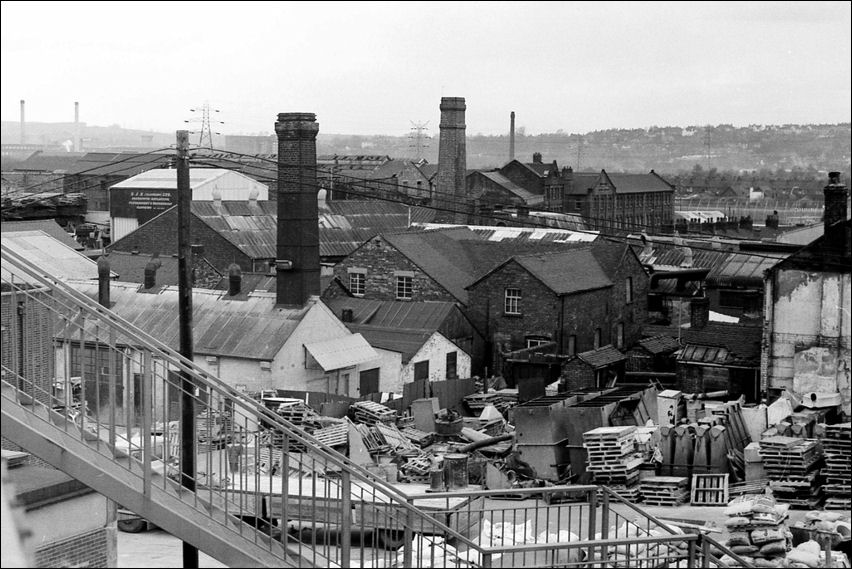 Looking west, Keeling & Walker's factory dominates the foreground in this shot taken from the footbridge over the Stoke to Derby railway line.
On the far side by the Trent and Mersey canal is the red-brick factory of Winkle & Wood's Colonial Pottery off Whieldon Road. (top right of the picture).
photo courtesy: loose_grip_99 - Flickr

Close up of Winkle & Wood's works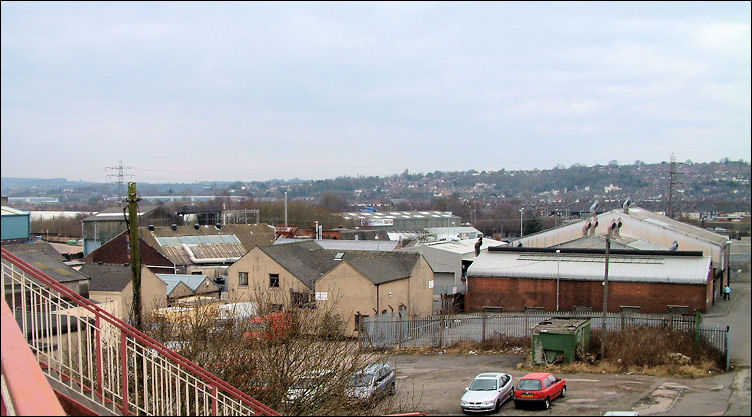 Same shot taken from the footbridge over the Stoke to Derby railway line - 2009


1898 map of Whieldon Road, Stoke showing Winkle and Wood's Colonial Pottery