Longport: The 'Kingdom' of Davenport


(1760's - mid 19th C))
Arthur Wood's factory (was top part of Longport factory)
Location 9 on the index map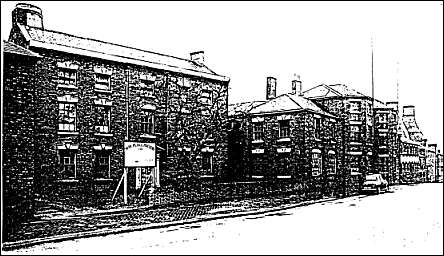 The view above shows the frontage of Longport Pottery on Davenport Street from Trubshaw Cross c.1955. On the left was Longport House, the home of John Davenport before he moved to Newport House and then Westwood Hall near Leek.

Just beyond the house was the three-story factory entrance shown in more detail in the photograph here. Here next to the main entrance was the factory office which was directly accessible from Longport House (see 1851 map of Longport Pottery).

Most of these buildings, with the exception of some at the northern end of the works now occupied by Arthur Wood & Sons, have since been demolished.
---
next is frontage at Trubshawe Cross
---
questions/comments/contributions? email: Steve Birks