Potworks of Stoke-on-Trent
The Eagle Pottery of J & G Meakin
Background:
1845 saw a partnership between James Meakin and John Proctor at Lane End, Longton.

In 1846 James Meakin moved to the Newtown Pottery in Longton and then to Cannon Street in Hanley.

The firm J & G Meakin was founded in 1851 when he was joined by his two sons James and George. When the father died the business was moved to Market Street, Hanley.

The business grew so well that a new factory was built on the side of the Caldon canal and so the Eagle Pottery was built in Hanley in 1859.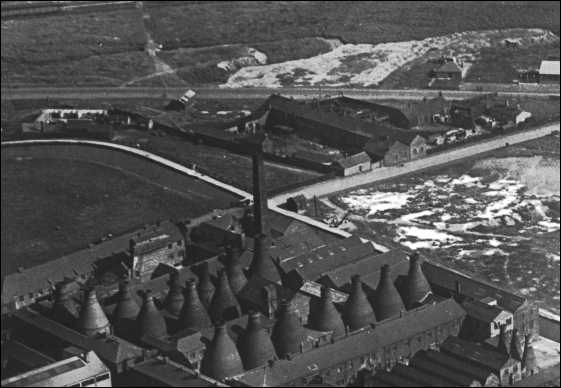 The Eagle pottery was bold and visionary,
well in advance of its time.
Erected on the moorlands on the outskirts of Hanley
with good access by canal to the Mersey ports.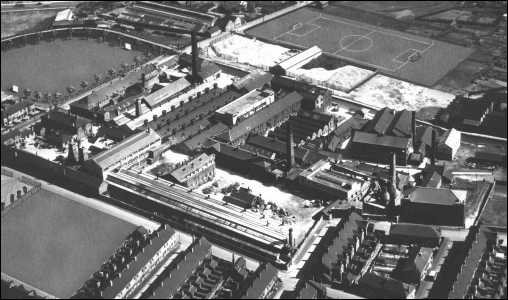 A later photograph of the Eagle works
after most of the bottle kilns have been
replaced with gas fired kilns.

More on J & G Meakin