Falcon Works, Hanley
J H Weatherby
The Falcon Works and the Bottle Kiln are now listed buildings.
| Marks on Weatherby Ware | Examples of Weatherby Ware |
Falcon Works
Messrs. J H Weatherby & Sons established a small works at Tunstall in 1891. In the following year they moved to the larger Falcon Pottery at Hanley. Good quality earthenware tableware has been produced up to the present time. The marks include the initials J H W & Sons or the name 'Weatherby'.
From Jewitt's "Ceramic Art of Great Britain, 1800-1900"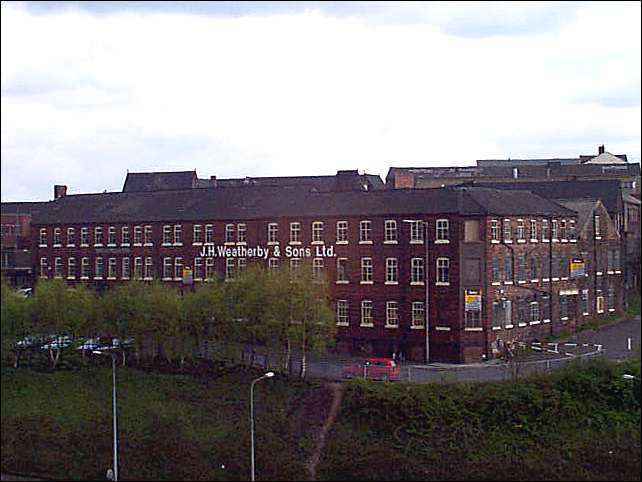 Falcon Works 1906 building, brick with tiled roof.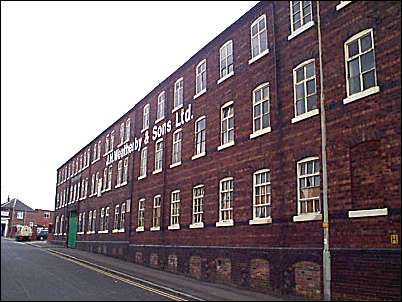 Frontage of the works in Old Town Road, Hanley

Side of the works - the Potteries Shopping Centre
car park is visible at the end of the alleyway.

Falcon Pottery, the entrance to the yard.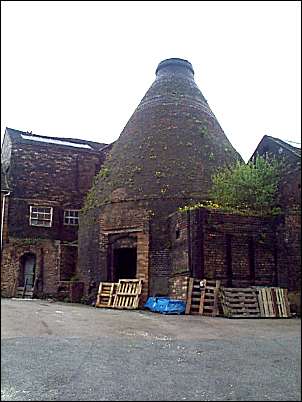 Through the gate is the yard and the bottle kiln
The bottle kiln (1906) is a listed building,
updraught oven with squat circular hovel

Questions/comments? email: Steve Birks