Location and period of operation:
| | | | |
| --- | --- | --- | --- |
| Pinder, Bourne & Hope | Burslem | 1851 | Jan 1862 |
Earthenware manufacturer at Fountain Place (c.1851-1860) and then at Nile Street (1860 to Jan 1862), Burslem, Stoke-on-Trent
Previously: Thomas Pinder (c1848-1851)
Subsequently: Pinder, Bourne & Co (Jan 1862 to 1882) and
Hope & Carter (Jan 1862 to 1880)
---

Selected by the Committee for the Staffordshire Potteries
to exhibit at the Paris Universal Exhibition of 1855

---

London Gazette, January 14, 1862

notice of the dissolution of the partnership of Pinder, Bourne and Hope on the 13th January 1862

Thomas Pinder and Joseph Harvey Bourne continued at the Nile Street Works as Pinder, Bourne & Co

John Hope was joined in partnership with John Carter and they continued at the Fountain Place Works as Hope & Carter

---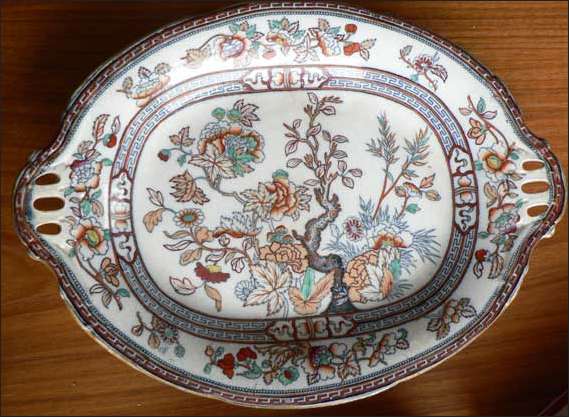 platter by Pinder, Bourne & Hope in the Dresden pattern - polychrome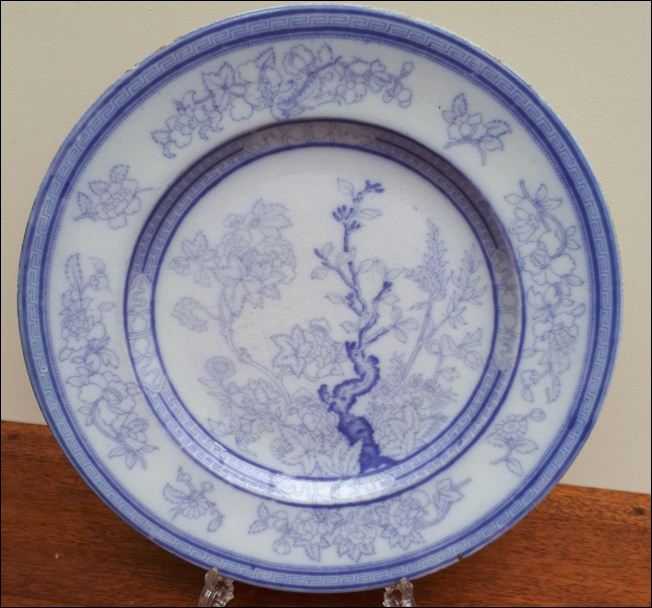 plate in the Dresden pattern - blue monochrome
---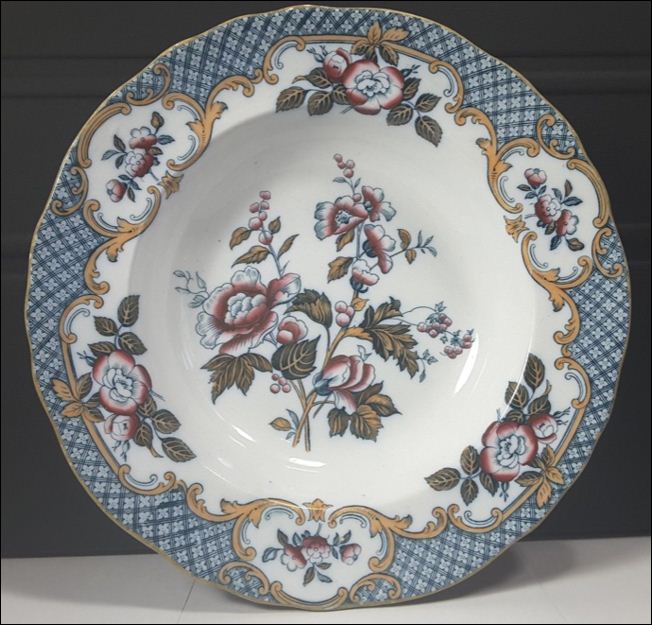 plate in the Venice pattern
---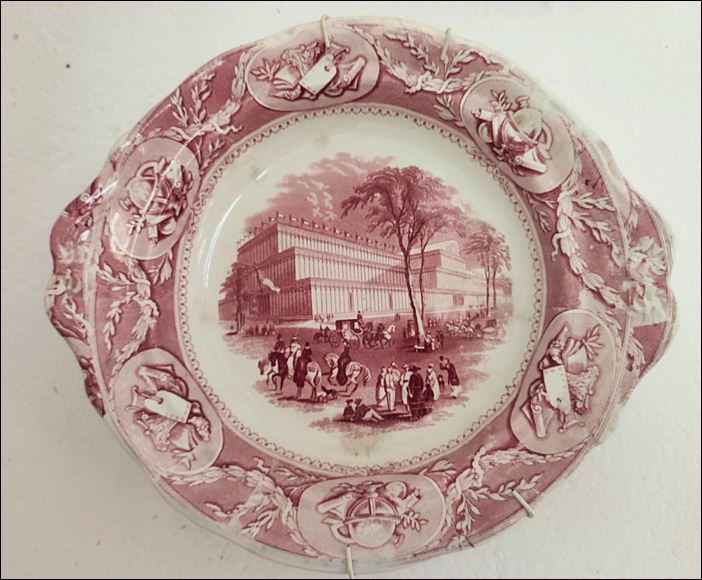 pink & white transferware bowl depicting the Crystal Palace built for the 1851 Great Exhibition
the border depicts symbols for industry, engineering, and music.


The Crystal Palace was built for the Great Exhibition of 1851. Held in Hyde Park, London. This was planned as the first international event of its kind to exhibit the 'Works of Industry of all Nations'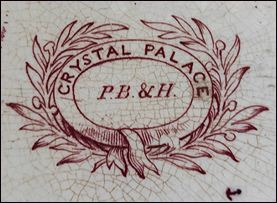 Crystal Palace
P.B. & H
Ware with an engraving of the Cystal Palace was also made by the North Staffordshire potter T Godwin and the Glasgow potters J. & M. P. Bell and Robert Cochran & Co.
photos courtesy: Donatella Vinotti

---
Marks & initials used on ware for identification:
P. B. & H.
PINDER BOURNE
& HOPE
---

DRESEN
P B & H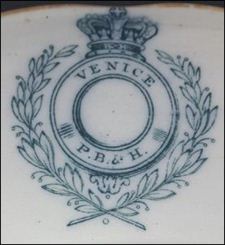 VENICE
P B & H
Typical marks of
Pinder, Bourne & Hope
'DRESDEN' and 'Venice' are pattern names
---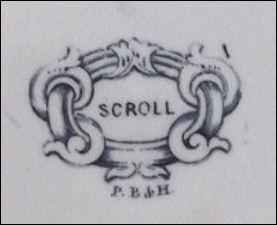 SCROLL
P B & H

'SCROLL' is the pattern name
---

IMPERIAL
WHITE GRANITE
P.B. & H.
mark on Pinder, Bourne & Hope ware produced for the American Market
---
questions/comments/contributions? email: Steve Birks
---