In June 2008 Hanley's The Golden Cup Inn was been given Grade II listed
status after a five-year crusade by local conservationists and ale lovers.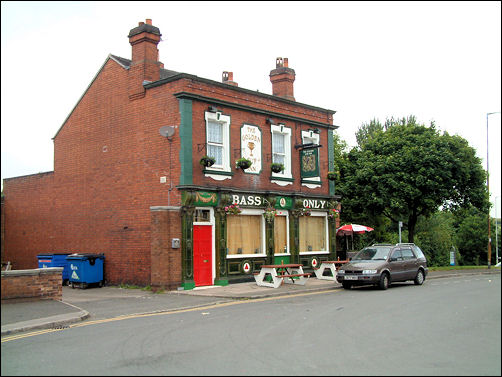 View of the Golden Cup on Old Town Road, Hanley
An English Heritage report said that, although typical of other urban pubs, it is set apart by the quality of its frontage, which is believed to be unique.

"Bass Only" signage is thought to have been added in 1912, probably made by the Campbell Tile Company.

Although not under direct threat, the building's fascia was deemed worthy of protection.

It was described by the Tiles And Architectural Ceramics Society as "excellent".
---

Detail of the tiles around the window

"This is a prime example of the bold and confident advertising deployed by the major breweries in the early 20th Century. "The pub had a close association with Bass, one of the most important breweries of the late 19th and early 20th centuries, and the pub's facade proudly carries Bass's Red Triangle trademark."
---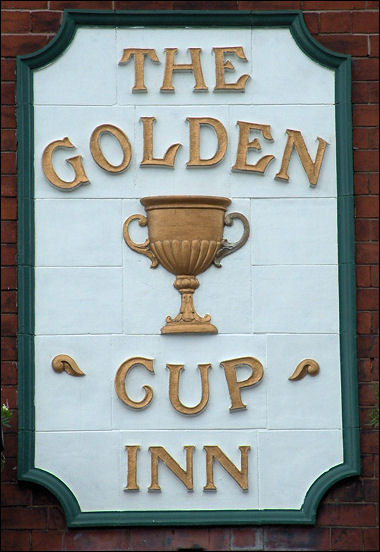 Golden Cup sign in tiles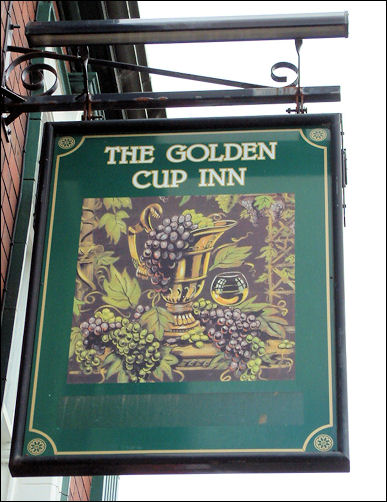 The Golden Cup Inn
---


The famous Bass Red Triangle
In 1876, the Bass triangle became the UK's first trademark,
following the introduction of the Trademarks Registration Act the previous year.

---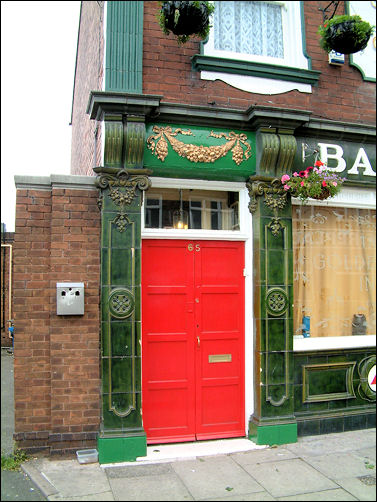 Detail around the entrance door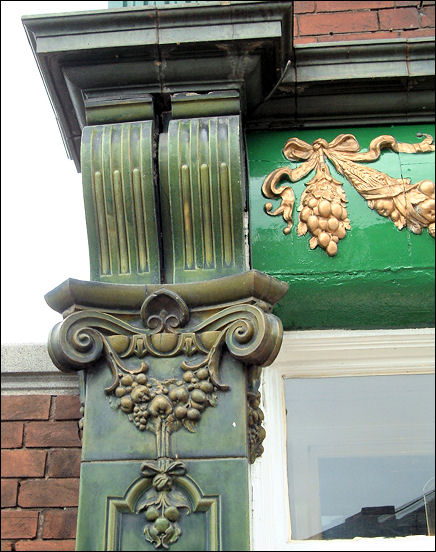 Tiles around the corner of the door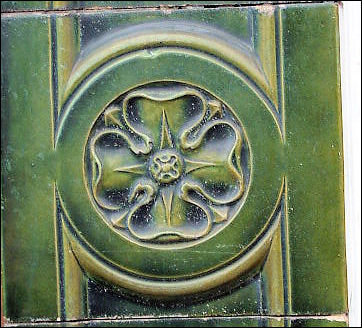 detail of the 'rose' tiles
---

see more info on Listed Buildings

see more info on Old Town Road

a "walk" down Old Town Road
---