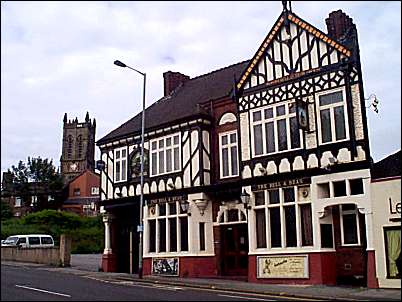 The Bear and Bell - Shelton
Snow Hill
In the background, on the left St. Mark's church tower is visible.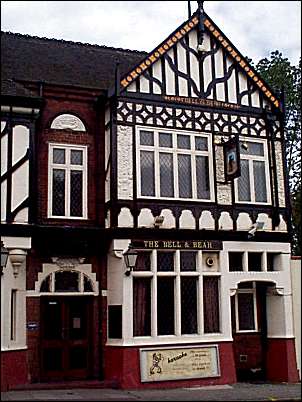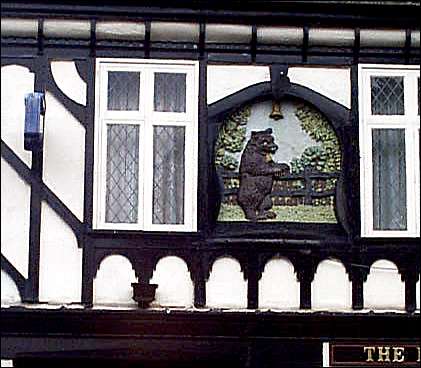 photos taken 2000
A Thomas Bearne was the owner or manager of the Bell and Bear in Shelton c.1892.
Bearne married Eliza Smith at the church in Trent Vale on August 6th 1883 and they both lived in Trent Vale.
Both of them and both of their fathers were potters. They were at the Bell and Bear in 1892 when they lived at 60 Snow Hill, Shelton.
This Bear and Bell replaced an earlier inn with the same name on the same site at the beginning on the 20th C.
Its name may derive from the brutal pastime of bear-baiting, often practiced by the tough breed of colliers, farmers and potters who lived hereabouts in the eighteenth century. In those days Shelton's population was little over 500, living in 100 dwellings, served by at least four inns and ale houses, including the original Bell and Bear.
Today's Bell and Bear was an Edwardian delight and the appearance enhanced by the attractive wall-mounted inn-sign.
This pub was closed for several years and came very near to demolition before being rescued and refurbished in the 1980's.