A section of the 1890 OS map showing Bank Top and part of Hamil. The only two roads are High Lane and Hamil Road.

Bank top is marked in red and the small row of terrace houses on the corner of Bank Top Avenue can be seen. Note that Greenbank Road is not built at this date.

The four collieries are shown in the blue boxes. Bank House (or Hall), Bluestone Cottage and the flint mill are marked in green.
---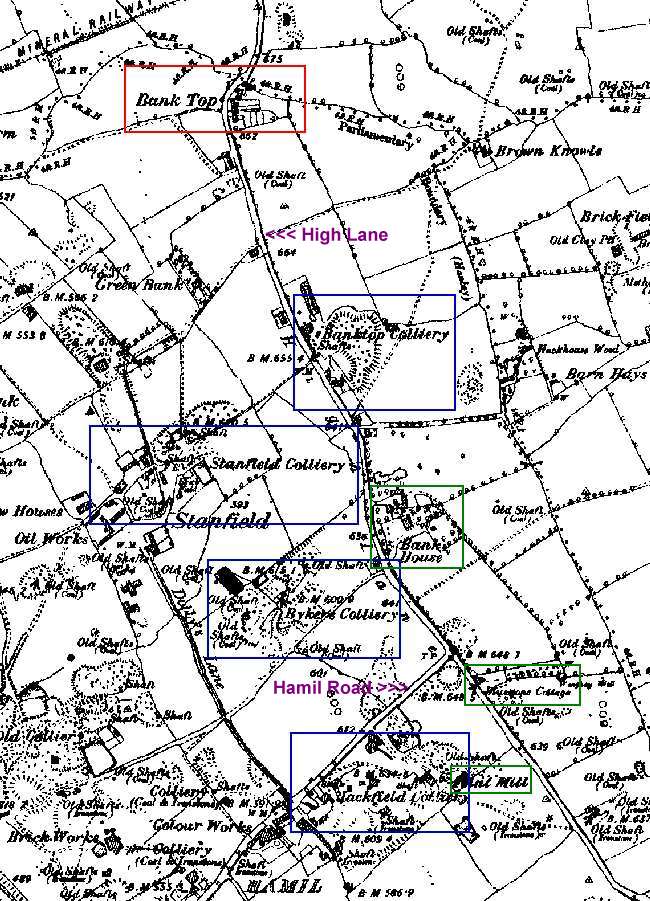 The High Lane and Bank Top area of Stoke-on-Trent

---