Maps of Stoke-on-Trent & North Staffordshire

| main map index |
William Yates map - Lane End in 1775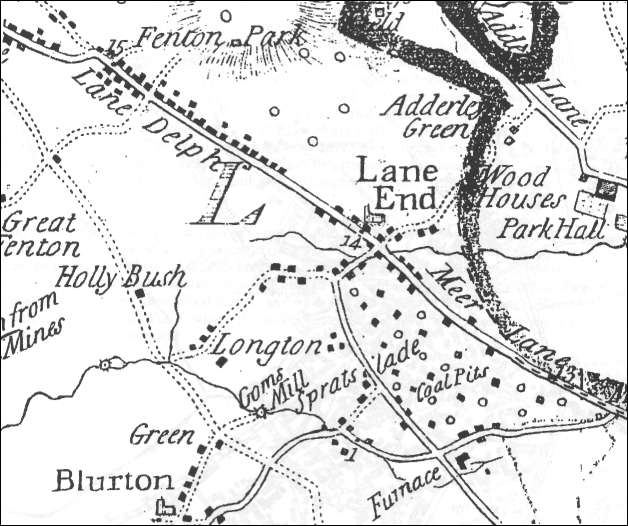 William Yates map - Lane End in 1775
The map above, is an extract of William Yates's map of Staffordshire 1775. (see larger map)

The area named Lane End is the modern Longton, the name change occurred around the early 1840's. The main road running through the town can clearly be identified as 'Lane Delph' and 'Meer Lane', this lane runs from Meir through Longton and then onto Fenton and Stoke.
Lane Delph became Church Street and then King Street and Meer Lane became the High Street and Westone Road and then Uttoxeter Road.


Ward described the Lane End of that period as consisting "of a few scattered tenements of a very humble description, having here and there a small croft or two attached to them, with large intervening spaces of waste and common, and the population did not at that time exceed 180 families".
In between these scattered tenements were numerous coal and ironstone pits.

Churches shown are St.John the Baptist in Lane End and St. Bartholomew in Blurton.


| main map index |