---
"UNDETERRED by last year's tempestuous wash-out, the Trentham Shakespeare company again braved the elements with this production of The Taming of the Shrew.
Not one for any Germaine Greers out there, this bawdy farce centres on the taming of wildcat Katherina, who leaves men quivering in her wake. Enter Petruchio, the money-grabbing chancer who believes himself to be the one to make Kate conform to the accepted ideal of womanhood.
This vibrant production boasted lots of comic touches and set pieces, including an hilarious wooing scene. The characterisations were assured and creative, the highlight being the fey, handkerchief-clutching Hortensio (Ian W Wilson), and the creaky, incontinent Gremio (David Attenborough).
The addition of several dances and crowd scenes heightened the action to make this a thoroughly enjoyable performance. And I didn't need my umbrella once!"
Lucy Bryan - the Sentinel newspaper
---
Trentham Gardens are formal Italianate gardens, and an English landscape park in Trentham, Staffordshire on the southern fringes of the city of Stoke-on-Trent. The house was demolished in 1911 by its owner the 4th Duke of Sutherland, but the gardens and the park with its lake and woodlands have been preserved.

---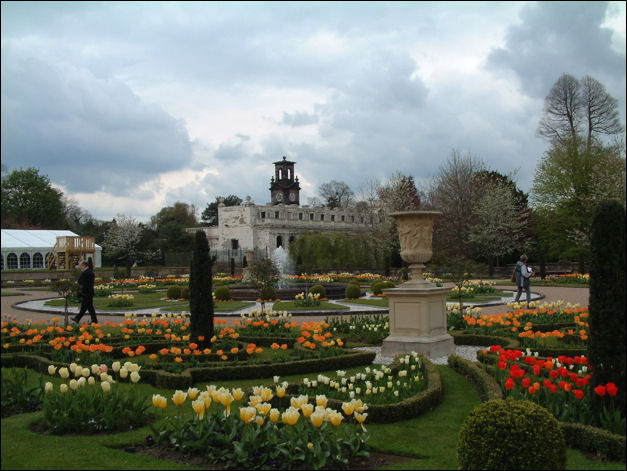 The tulip display at the Upper Gardens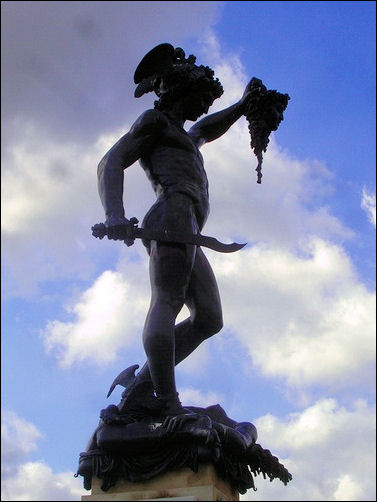 Perseus and Medusa
sculptor: Benvenuto Cellini (1553)
this copy made in 1840 and installed at Trentham Gardens