Advert of the Week
Potworks of the Week

BBC Radio Stoke, Albion Square, Hanley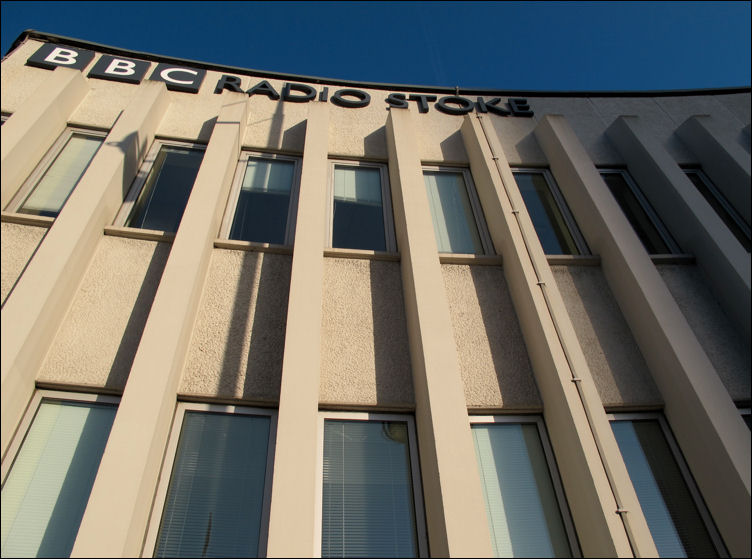 BBC Radio Stoke, Albion Square, Hanley
originally the headquarters of the Hanley Economic Building Society
Radio Stoke-on-Trent went on air at 5pm on Thursday 14th March 1968.
Radio Stoke has always had its base in Hanley town centre. Even when the need for computerisation and a more sustainable office area forced a move from the old Conway House building, the station only moved 100 yards - to its present base at the BBC Centre at the other end of Cheapside by Albion Square. The present BBC Centre used to be the home of the Hanley Economic Building Society
BBC Radio Stoke is the local radio service for Stoke, Staffordshire and South Cheshire. It came to air on 14th March 1968 as BBC Radio Stoke-On-Trent. In June 2002, the BBC moved its county HQ into a brand spanking-new building in the centre of Stoke-on-Trent's Cultural Quarter at Cheapside, Hanley, Stoke-on-Trent. Formerly, this was the Hanley Economic Building Society, and before that, the building is believed to have been a school. The new building was opened by HRH Princess Anne & the Director General of the BBC, Greg Dyke on Tuesday 23rd July 2002.
The original Radio Stoke building is still occupied by a local radio station - Cross Rhythms City Radio
---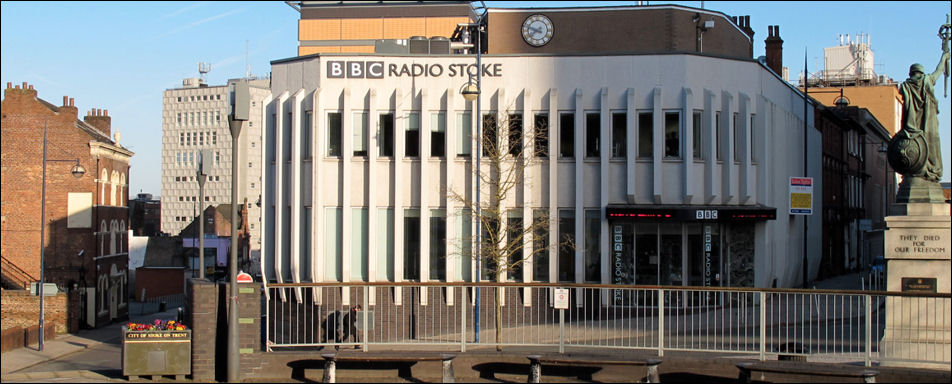 BBC Radio Stoke on the junction of Cheapside, Pall Mall and Albion Square
picture taken from the frontage of Hanley Town Hall
Tsowering above the Radio Stoke building is the Regent Theatre, to the left is Pall Mall and the old Conservative Workingmans Club and the telephone exchange. To the right is Cheapside and also the statue of the female figure Victory - built to commemorate the dead of World War I.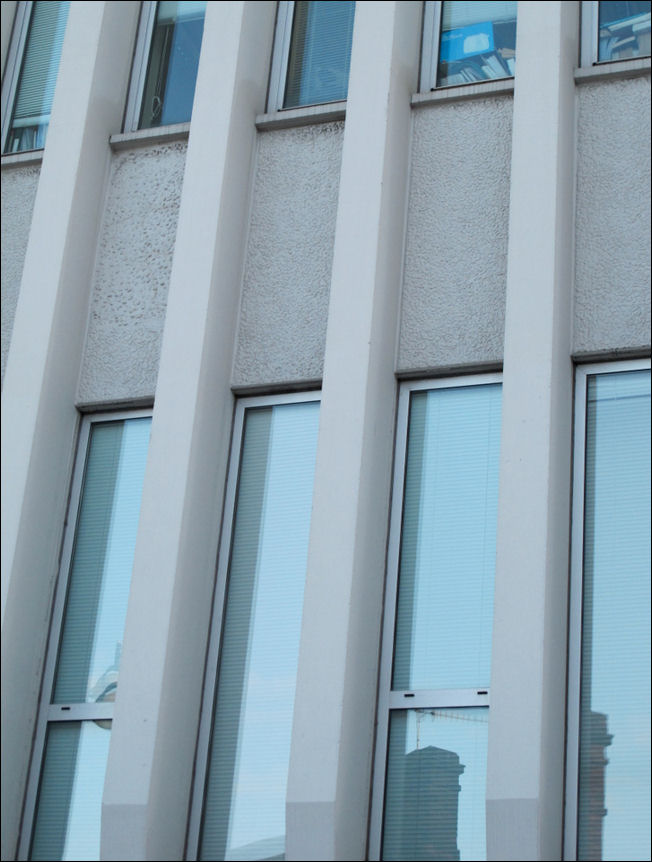 the striking facade of the Radio Stoke Building
the BBC Property division ranks the these premises as their most prestigious site outside of London.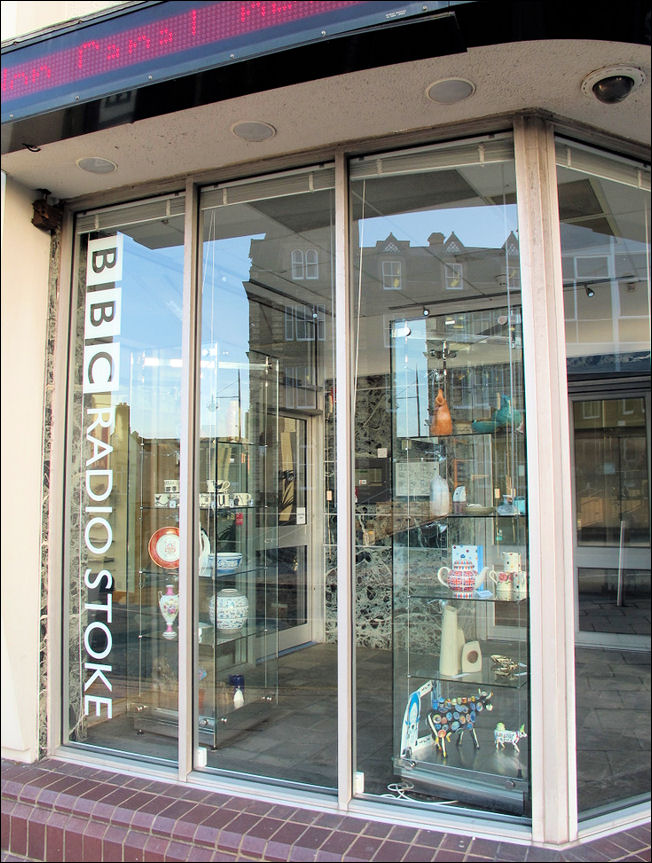 Hanley Town Hall reflects in the entrance windows
on display are ceramics from the local pottery industry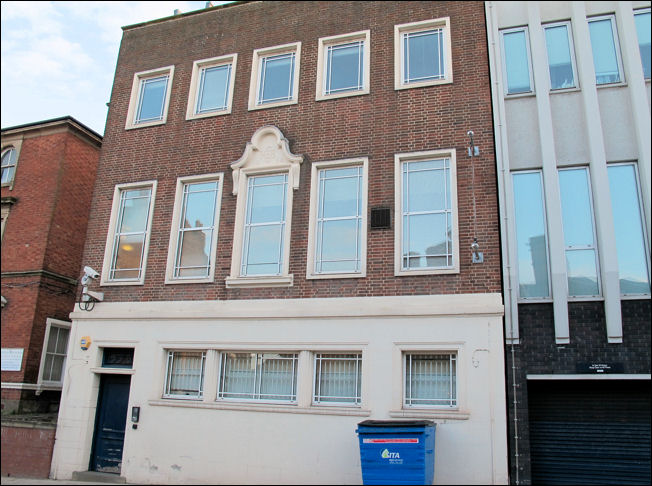 the old and new of the building society headquaters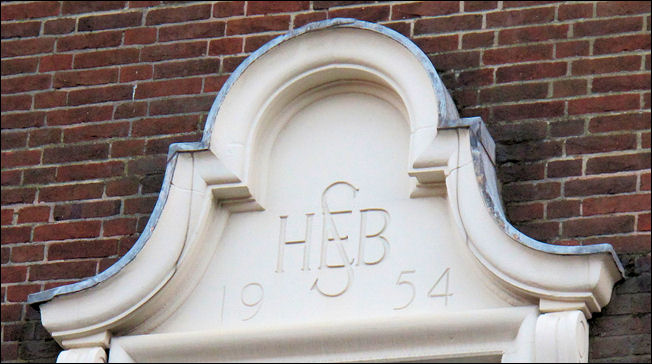 this staff entrance to the HEBS is in Pall Mall
The Hanley Economic Building Society was founded on the 21st October 1854. Originally Established as the Staffordshire Potteries Economic Permanent Benefit Building Society in 1854. In 1930 the decision was made to shorten the name to Hanley Economic Building Society.
The Hanley Economic moved their headquarters to the nearby Festival Park and in 2002 BBC Radio Stoke moved into the former building society offices.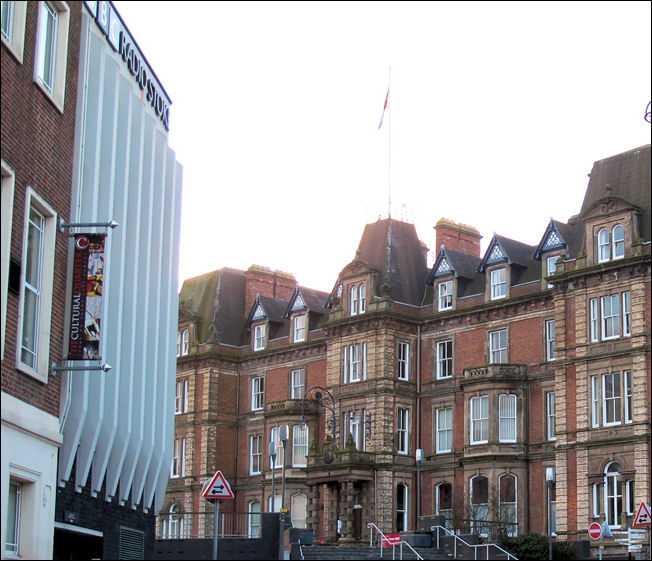 looking up Pall Mall into Albion Square
Hanley Town Hall occupies the main part of the picture and BBC Radio Stoke is to the left
the banner outside Radio Stoke advertises the Cities Cultural Quarter.