| | | |
| --- | --- | --- |
| | Stoke-on-Trent - photo of the week | |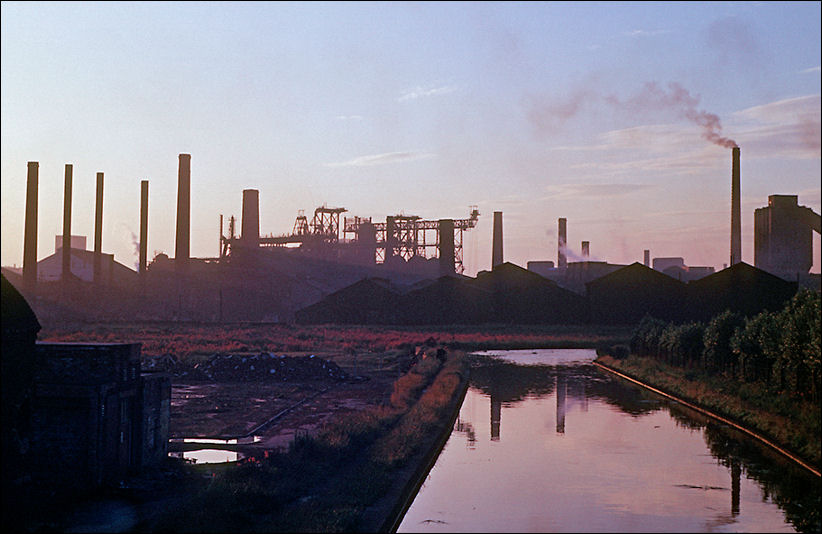 The Trent & Mersey Canal as it passes through Shelton Iron & Steel Works c.1968
photo: Ken & Joan Davis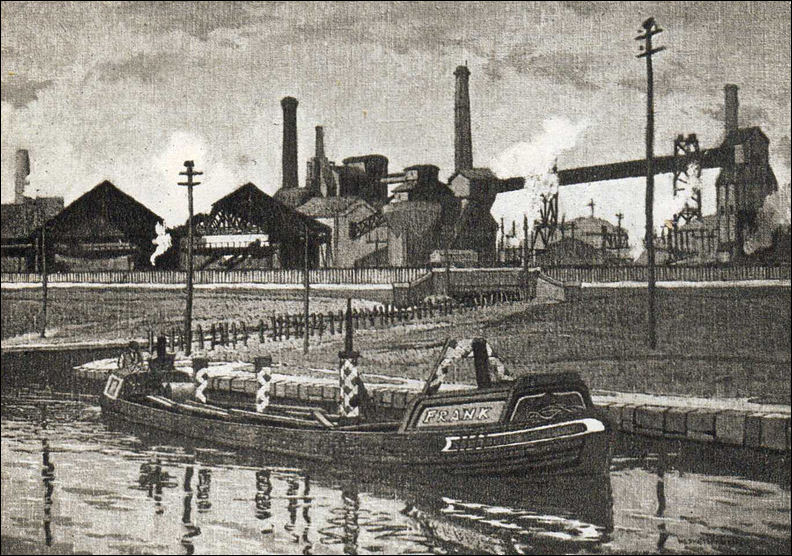 Shelton Works at Etruria - an oil painting by Hesketh Hubbard
English Rivers & Canals
Hesketh Hubbard was the 1950 President of the Royal Society of British Artists
---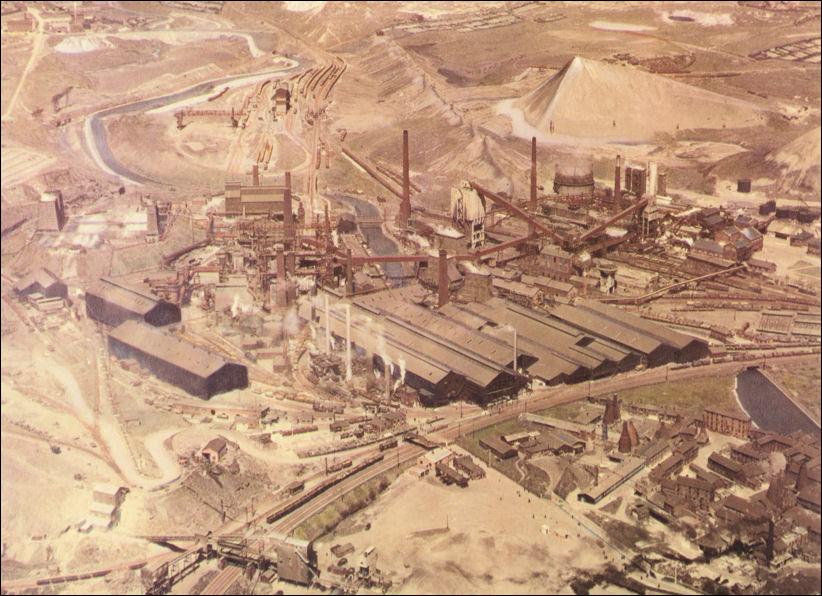 aerial photo of the Shelton Works - early 1950
The Trent & Mersey Canal runs through the centre of the works
photo: 150 Years of the Shelton Works

At this time the workforce amounted to more than 10,000.

There were five coalmines on the site, steelworks and rolling mills, a coking plant, blast furnaces and a bi-product factory.
---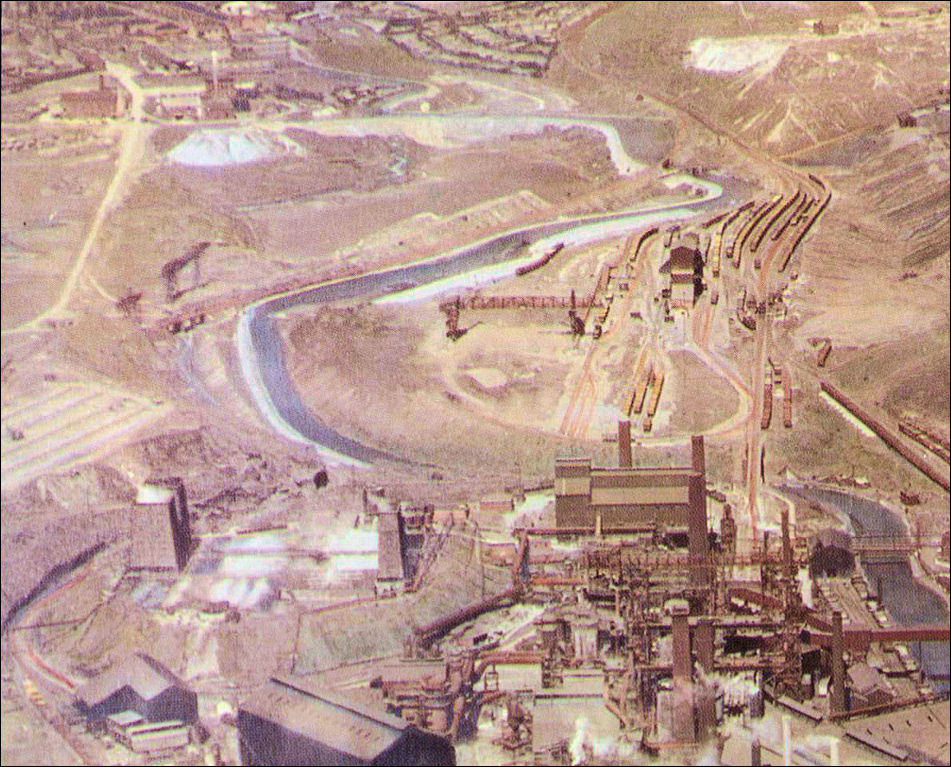 top left of the picture

The Trent and Mersey Canal (originally called The Grand Trunk Canal) passes through the works on its way to Middleport & Longport.

At the top left is the original rolling shed.

The Blast furnaces and steelmaking plant occupy the bottom half of the photo.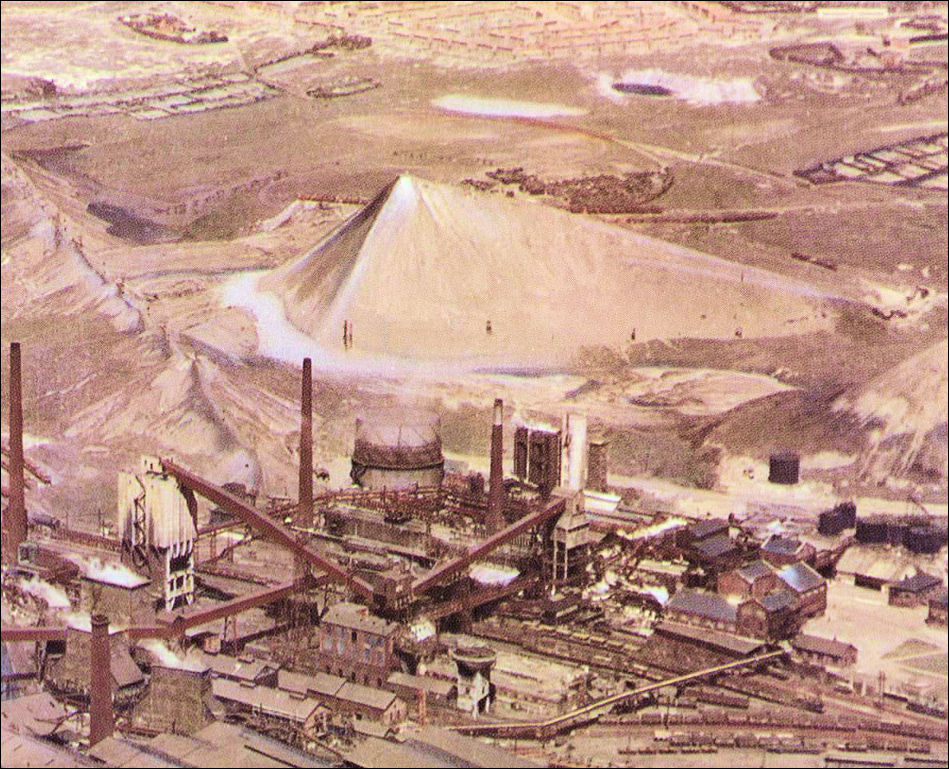 top right of the picture

In the centre of the picture is a slag tip - the molten slag from the furnaces is hauled up to the top and tipped out of the slag pans - at night time this resulted in a red glow which could be seen for miles around.

In the bottom half of the photo is the coking and by-products plant.

In the bottom left is the steel works offices - originally Josiah Wedgwood's Etruria Hall, built in 1771.

The Wedgwood family had abandoned Etruria Hall, which overlooked the works, back in the 1840s because of the increasingly dirty atmosphere. The mineral railway lines ran close to the Hall adding to the noise and polution.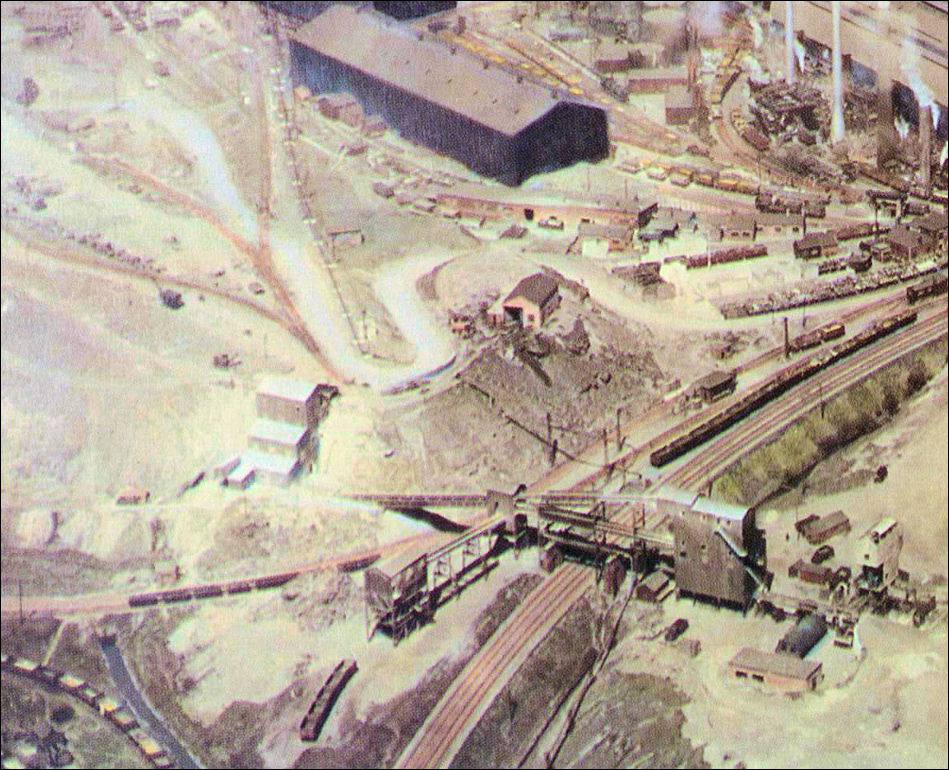 bottom left of the picture

At the bottom right is the Potteries Loop Line and also mineral lines.

In the bottom left can be seen the Fowlea Brook 'foul by name and foul by nature' - it is notably affected by pollution from the industrial areas through which it passes. It enters the city near Goldendale pools and is then culverted for most of its length through Longport and Etruria to Stoke, where it joins the River Trent.

bottom right of the picture

The pottery factory was Wedgwood's Etruria Works, built in 1769. The canal which runs past the works was opened in 1777.

Because of subsidence from the underground mining and contamination of the pottery glaze through polution from the iron & steel works Wedgwood's built a new factory at Barlaston - from 1940 to 1950 production was gradually transfered from Etruria to Barlaston.

Production ended at the Etruria potworks on 13th June 1950. This photograph was taken just before the closure as evidenced by the couple of smoking bottle kilns.

At the top of this section of the photograph are the steel rolling sheds. The Potteries Loop Line Railway runs between the steel works and pottery works.

---