World War I volunteers

| index of old black and white photos |
James Mayer and friends, of Cobridge,
sign up as volunteers
for World War I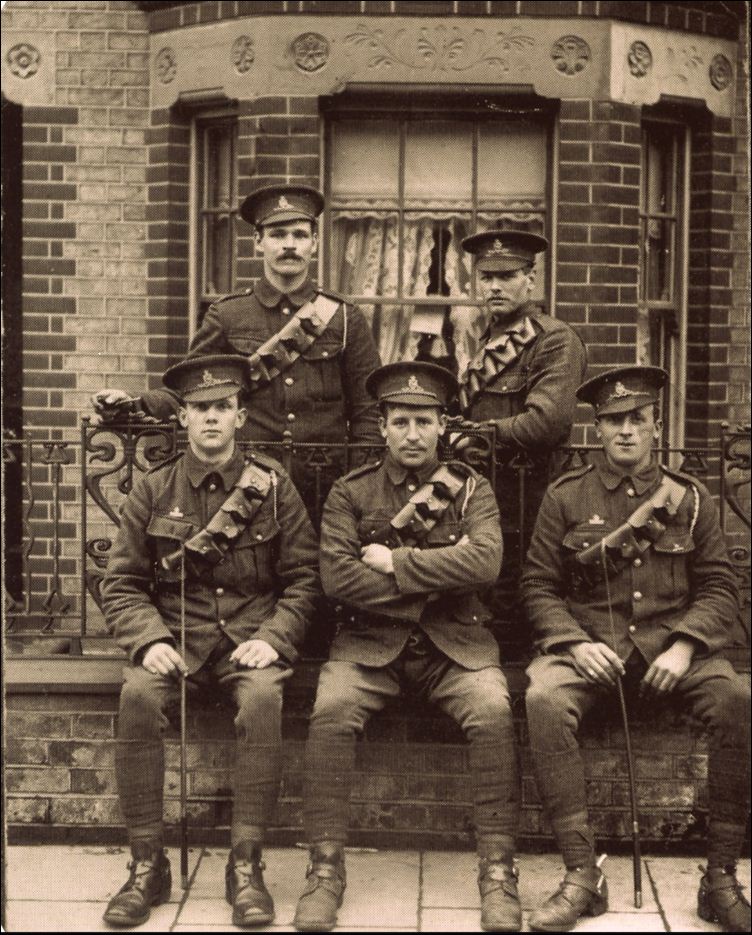 This picture is of a group of frields who signed up in Shelton, Stoke-on-Trent,
to the Royal Garrison Artillery in the First World War.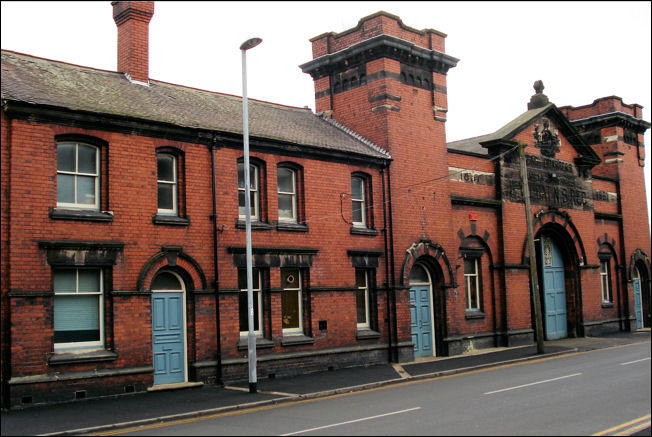 Volunteer Drill Hall, "a commodious building in Victoria-road, Shelton"
- now College Road -
"This hall is the headquarters of the 1st V.B. North Staffordshire Regiment, which is commanded by Colonel Dobson. Captain A. E. Blizzard is the commander of the Hanley detachment ("B," " K," and " 0 " Companies).
The Artillery Barracks are close by in Victoria-square. Lieutenant-Colonel Favell commands this corps, and Major H. E. Bishop is the headquarters staff officer."

from a 1907 gazetter
James Mayer is on the back row far left and he signed up to the Territorial Royal Garrison Artillery - soon to be transfered to the Territorial Royal Field Artillery [the 59th (2nd North Midland Division)].
James Mayer lived at 114 leek road and signed up at Shelton.
Steve Owen writes "My great grandad was James Mayer - I would love to try and trace one of the other soldiers family's but i havent got any names but was hoping someone might recognize there grandad/great grandad from the photo and i know its a long shot but worth a try".
Photos courtesy of Steve Owen
Brothers Platt
Gunner Robert Platt of 129, Leek-road, Cobridge, age 21, is in the 2nd North Midland Brigade, R.G.A. and his brother, Pte. Arthur Platt, 20 years, is in the 3rd Batt. Royal Fusiliers. Both were colliers, working at the Depp Pit, Hanley.
---

questions/comments/contributions? email: Steve Birks

---