Advert of the Week
Photo of the Week
Johnson Brothers (Hanley) Limited, Imperial Pottery,
One of three Johnson Brothers works built alongside the Caldon Canal - fully operational by 1900, closed c.2004, demolished in 2005
'Johnson Bros. is probably the largest firm of earthenware manufacturers in the world,
controlling a number of factories in England and abroad' - March 1946
The Waterside Primary School was built on the site of the Imperial Works, between Franklyn Street and the Caldon Canal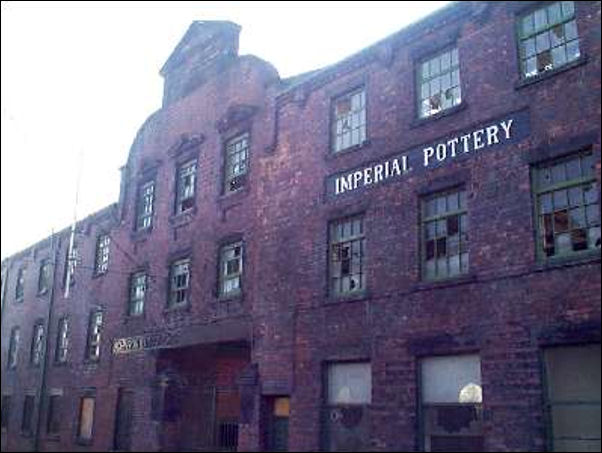 Johnson Brothers (Hanley) Limited, Imperial Pottery
the main entrance to the works on Eastwood Road
photo: 1999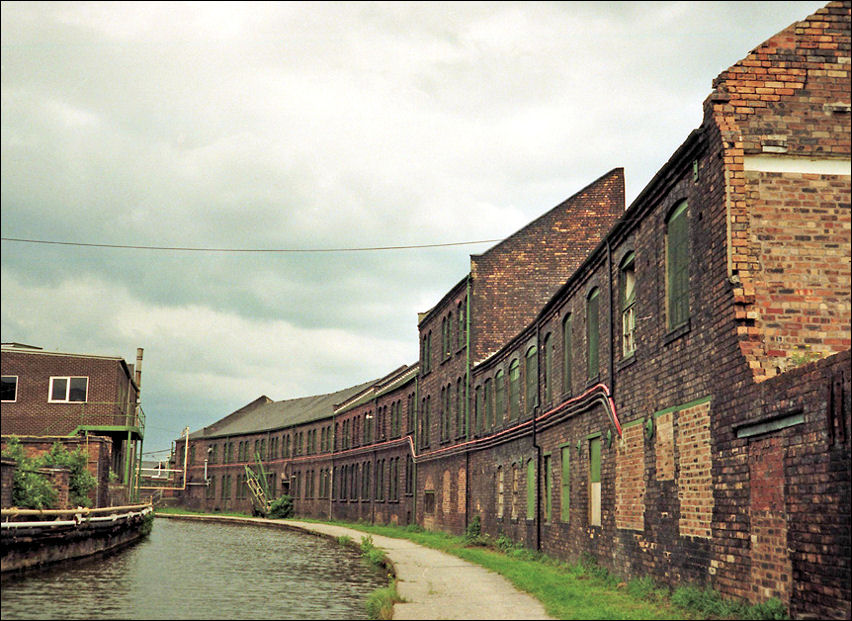 the Caldon Canal with the Imperial Pottery to the right
photo: © Jeroen Bosman - 1995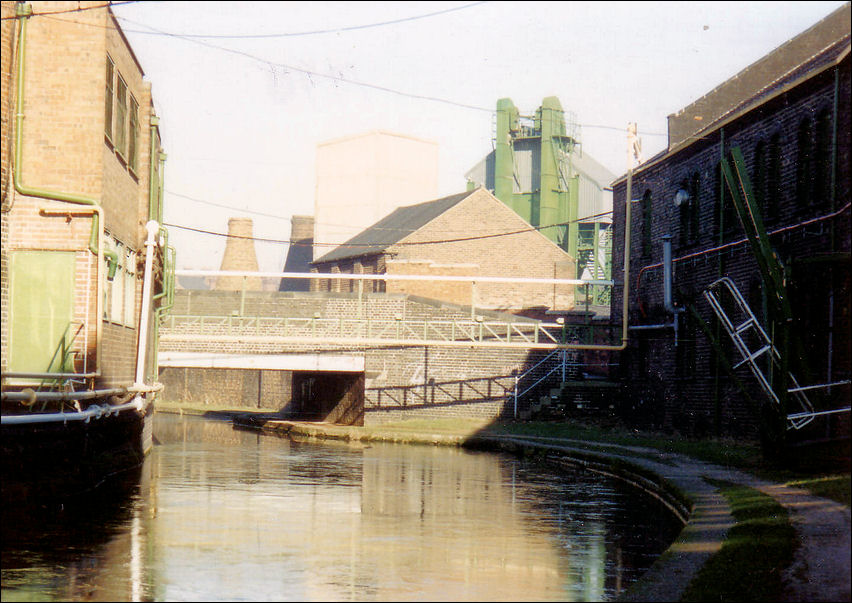 the Albion Bridge which carries Eastwood Road over the Caldon Canal
with the Imperial Pottery to the right
to the right in the Imperial Pottery
past the bridge is the Trent Works
photo: © Eileen Hallam

similar view of the Imperial Pottery in May 1993 - a barge is waiting to be loaded with ware to be taken for packing
photo: © David Stowell and licensed for reuse under this Creative Commons Licence.
"Few stretches of canal conjure up such romantic allusions to a bygone age as the Caldon, twisting through the precincts of Johnson Brothers' Pottery at Eastwood.
The scene has changed little with the passage of time and would be familiar to past generations of potters. The huge works lines both sides of the canal and is full of fascination, not least because this is one of few businesses using inland waterways for commercial haulage.
In the 1960's Johnson Brothers, part of Wedgwood's Earthenware Division, acquired the former premises of British Aluminium on the banks of the Caldon at Milton, and converted them for use as a packing house. Soon afterwards its management took the unusual decision to experiment with waterborne transport, commissioning three specially designed narrow boats — the Milton Princess, Milton Maid and Milton Queen. Each is sixty feet long, seven feet wide and can carry up to twenty tons, three times more than a lorry trailer, with greatly reduced building and operating costs.
The experiment was a huge success; transporting ware by water reduced costs by 50%, and diminished the number of breakages. The four mile trip took about one hour. In May 1986, the Milton site was closed, though the boats may still be seen delivering wares along the short stretch of canal to the Eagle Pottery at Ivy House."
Six of the Best - Richard Weir

---

an 1898 OS map which shows the three Johnson Brothers factories alongside Eastwood Road
the Cauldon canal is shown in light blue
blue: - the Imperial Works
green: the Hanley Works
red: the Trent Works

Eastwood area of Hanley, alongside the Caldon Canal which runs through the pottery works


the Caldon canal is shown by the light blue lines
dark blue = Elijah Cotton's Nelson Works
Purple - Johnson's Hanley Pottery
green - Johnson's Imperial Pottery
red - Johnson's Trent Pottery