| | | |
| --- | --- | --- |
| | Stoke-on-Trent - Potworks of the week | |
Robert Sudlow & Sons, Adelaide Pottery, Adelaide Street, Burslem
- click for more on Adelaide Street -
Sudlows operated at the Adelaide Pottery Works in Burslem from 1886 to 1965. The works took their name from the street that they were located in - Adelaide Street was in existance by 1851.
Robert Sudlow was born on 13 May 1844 in Welshampton, Shropshire, the son of Thomas and Mary. He died on 4 December 1916 in Alsager, Cheshire.

Robert Sudlow went into partnership with Samuel Gibson and formed the pottery company Gibson, Sudlow & Co. at Bourne's Bank, Burslem in approximately 1874. (The '& Co.' included a Mr Lewis).

In 1884 he formed his own company called Sudlow and Son. At first he continued to operate at Bourne's Bank as sole owner (c.1884 to 1892) while also working the newley built Adelaide Street Works.
The company manufactured earthenware - especially teapots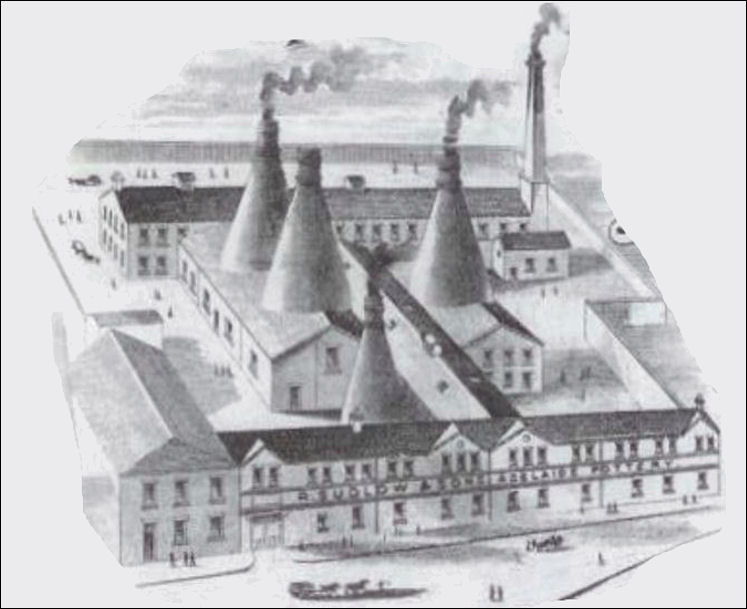 R. Sudlow & Sons, Adelaide Pottery, Adelaide Street, Burslem
- artists sketches often made the works look more impressive than they actually were -
picture: B. Hodgkins - Mother Burslem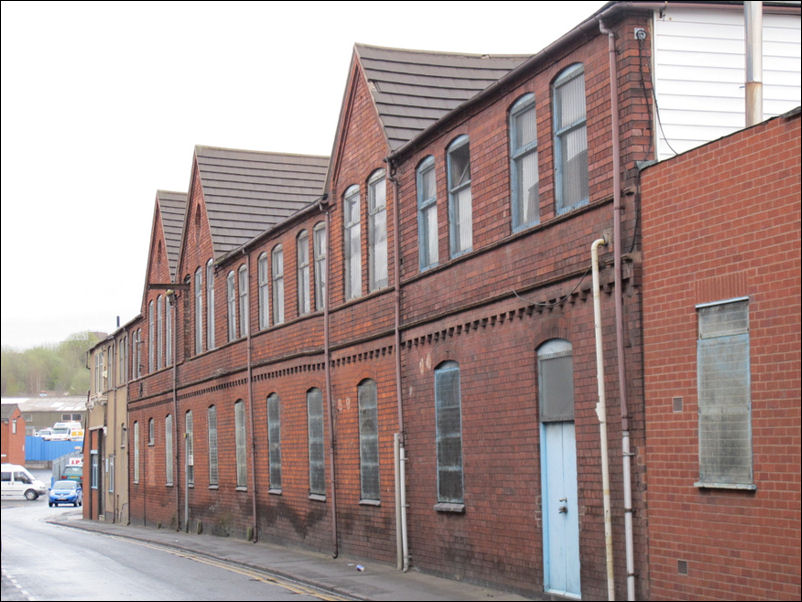 frontage of the previous Adelaide Pottery in 2011

part of the Adelaide Pottery buildings are still standing (2011)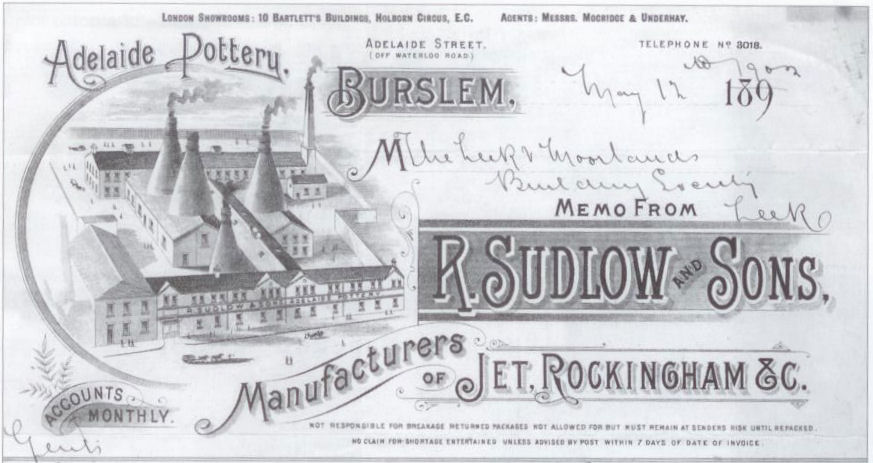 R. Sudlow & Sons letterhead c.1900 - manufacturers of Jet, Rockingham
---

1851 map of the Adelaide Street area
there is a pottery between Adelaide Street and Wellington Street (which had gone by 1890's)
- the Adelaide Pottery Works of Sudlow was not built at this time -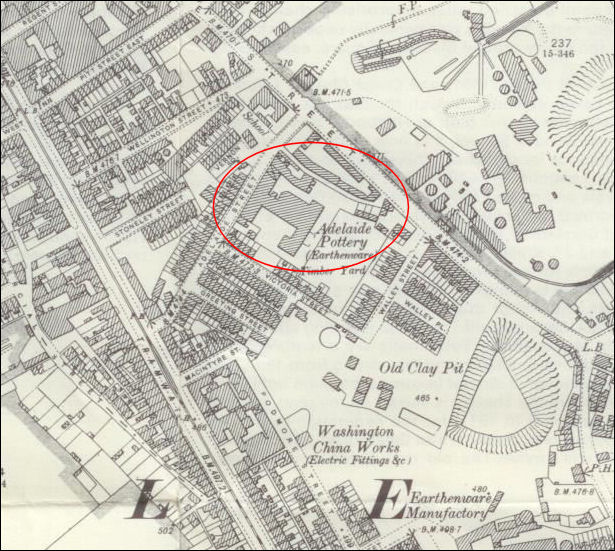 1898 map showing the Adelaide Pottery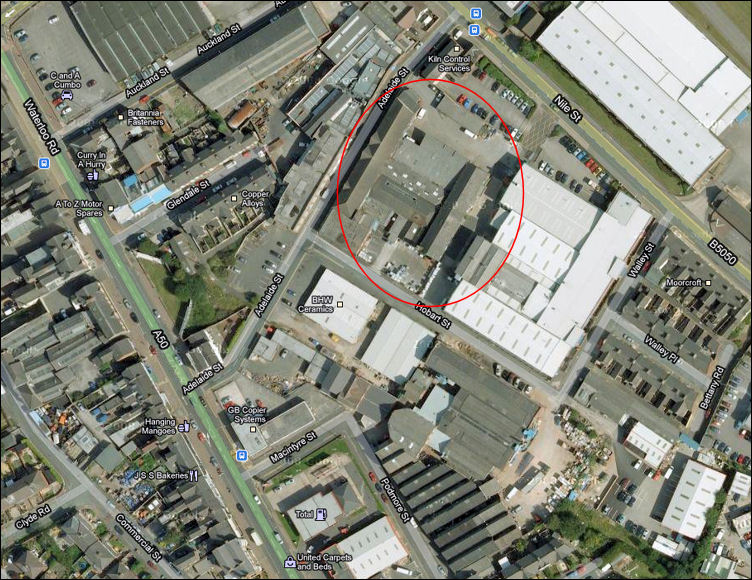 2010 Google Maps - showing the location of the buildings of the former Adelaide Pottery

1947 map showing the pottery works around Waterloo Road, Burslem
20 Doulton & Co., Ltd.
21 R. Sudlow & Sons, Ltd.
22 Albert Potteries, Ltd.
25 Davison & Son, Ltd.

---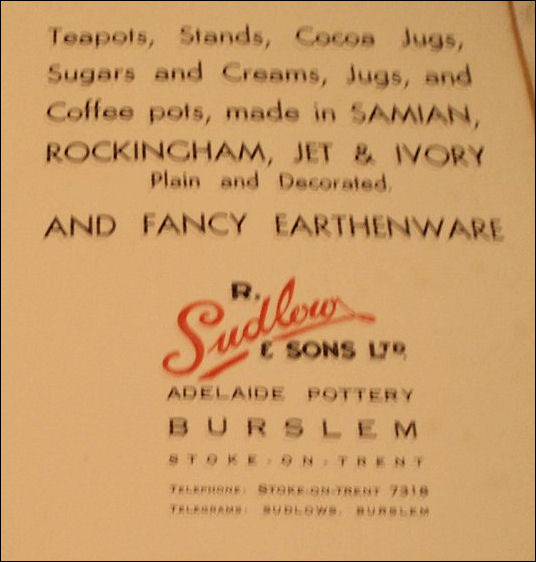 Teapots, Stands, Cocoa Jugs
Sugars and Creams, Jugs, and
Coffee pots, made in SAMIAN,
ROCKINGHAM, JET & IVORY
Plain and Decorated.
AND FANCY EARTHENWARE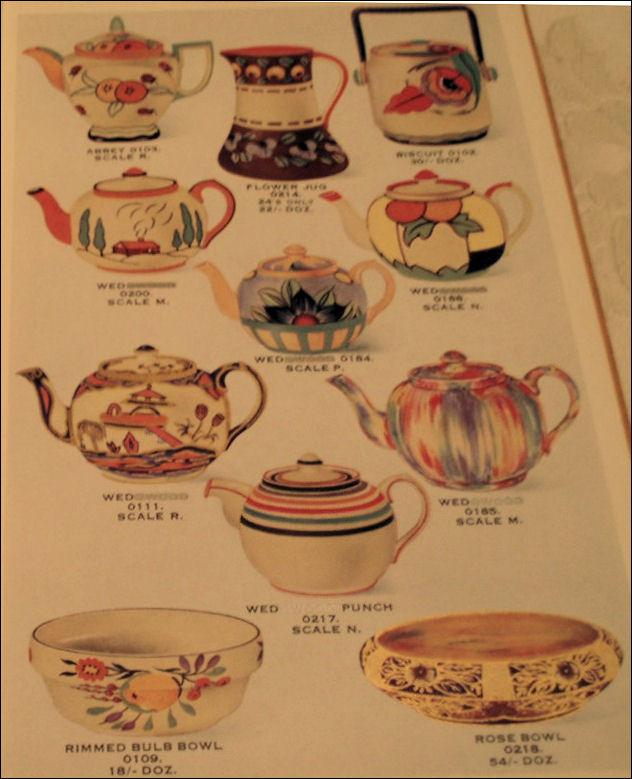 examples of ware from a Sudlow's catalogue