Old Hall Street, Hanley, Stoke-on-Trent



Streets of Stoke-on-Trent | Old Hall Street |
---


| Index of all Hanley Streets |
Old Hall Street, Hanley, Stoke-on-Trent


more photos of Old Hall Street
---

Old Hall Street runs from Albion Square (at the top of Lichfield Street) and joins Bucknall New Road at the Potters Way ring road.
Pubs are popular in this Street starting with The Albion Hotel, Tigers (formerly The Waggon & Horses), Five Towns and Scruffy Murphys (Formerly The Woodman).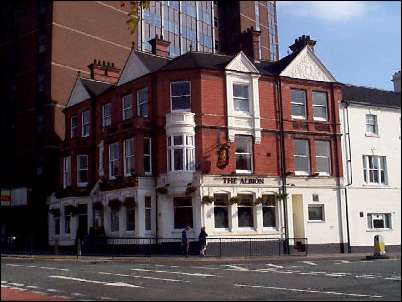 The Albion Hotel in Albion Square (the start of Old Hall Street)
Lichfield Street on the right. On the 1898 map a tramline ran up Lichfield Street, across Albion Square and into Tontine Street.
The building in the background is Blackburn House (Inland Revenue offices)
---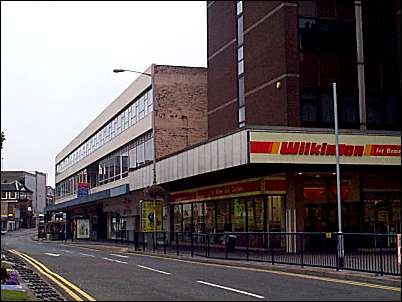 Blackburn House on the far right and a row of shops which make up 'Hanley Shopping Centre' - a rather rundown and poor relation to the 'Potteries Shopping Centre'.
On the 1898 map there was a rectory where Blackburn House and Wilkinson is and further along was a large Sunday School.
photos 2000


more photos of Old Hall Street
---

---
Did you live in this street or area?
questions/comments/contributions? email: Steve Birks