Examples of Elijah Cotton
(Nelson) Ware


[ Index of Ware ]

Index page for Elijah Cotton


Identifying Marks on Nelson ware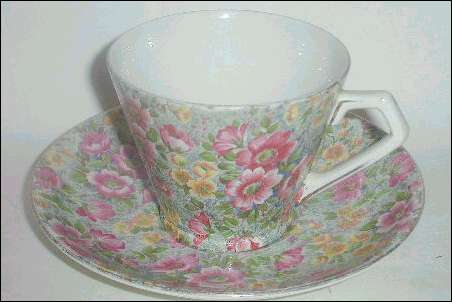 Beautiful old chintz cup and saucer, decorated in colorful "Briar Rose" chintz design with a creamy ivory interior, angular handle and gilded edges.
carries mark NE4
---

carries mark NE4
---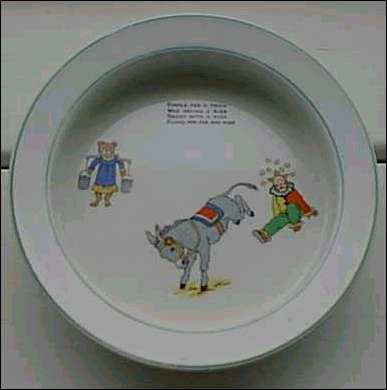 Child's 6 3/4" cereal or oatmeal bowl.
There is a double band of green around the 3/4" rim showing signs of wear in two places. The illustration in the bowl is of three nursery characters; Neddy the Donkey, Pimple the Clown, and a puppy dog in a blue dress carrying water pails. The accompanying rhyme reads: " Pimple for a trick/ Was having a ride/ Neddy with a kick/ Flung him far and wide".
The underside of the base of the bowl is stamped "BCM/ Nelson Ware Made in England".
carries mark NE4
---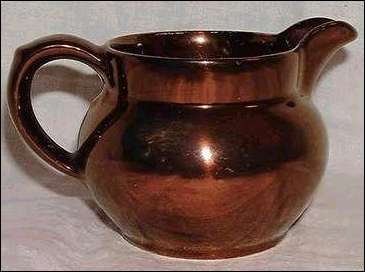 English copper luster pitcher.
It is 3" high and 4 ½" from handle to spout.
The bottom is a plain brown glaze and marked Nelson Ware, BCM, made in England.
---

The jug stands 5" tall and is 4.5" at the widest part.
The pattern is Kaleidoscope and certainly looks like chintz.
carries mark NE3
---

questions/comments? email: steve birks
17/01/2002