Examples of Alfred Meakin Ware

[ Index of Ware ]
[ Index page for Alfred Meakin ]

Identifying marks on Alfred Meakin ware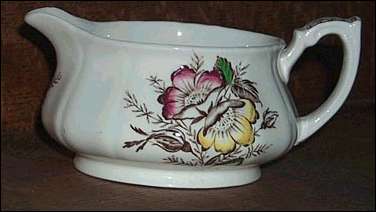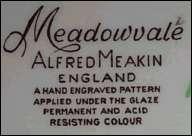 Alfred Meakin gravy boat is in the Meadowvale pattern. It is 6 1/2 inches from spout to outside handle, and about 2 1/2 inches high.
---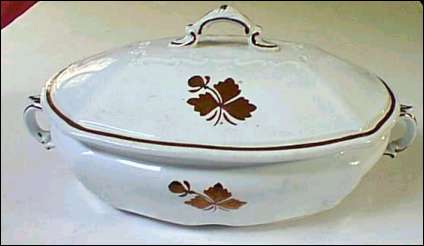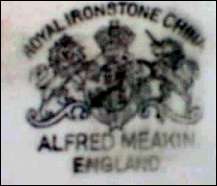 covered casserole by Alfred Meakin in the Tea Leaf design. The leaves glisten in copper in the light. It is 11 1/2 inches long with the handle measurement and about 7 inches wide. It has two handles, which are designed and a top with a beautiful finial, designed in the copper/brown.
---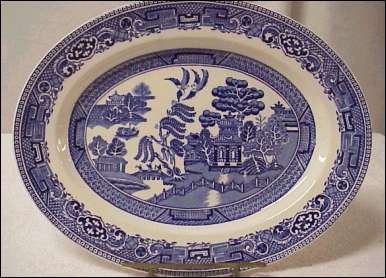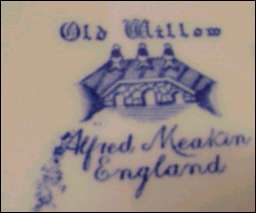 It measures 12-1/4" long x 9-1/2" wide. It is backstamped, "OLD WILLOW, ALFRED MEAKIN, ENGLAND."

---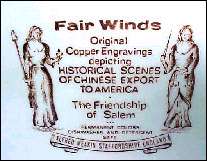 Alfred Meakin, Staffordshire England Plate with Sailing Ships on the front. This beauty is called "Fair Winds" and says on the back it is Original Copper Engravings depicting Historical Scenes of Chinese Export to America. Title on the front is," Friendship of Salem " and there are various other scenes depicted around the edge. Done beautifully in shades of brown this plate measures, 10-3/4" wide.
---


more examples
of Alfred Meakin Ware


questions/comments? email: steve birks