where is it? test your knowledge of Stoke-on-Trent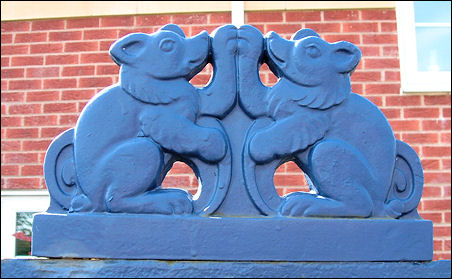 railings surmounted by various stylised animals
in this case two bears
- at Hartshill -
---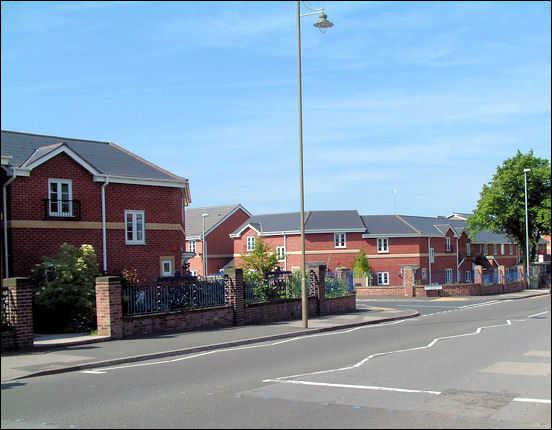 In 1930 Rosemary Ednam, daughter of the Duke of Sutherland, was leading a fund-raising campaign to build an extension to what was then called the Cripples' Home when she was killed in an air crash. Her death brought an emotional response from local people, and the target for the extension was reached within twelve months. The new buildings, named after Lady Ednam, were opened in 1931 by the Prince of Wales.
The hospital site was bounded by metal railings, painted green, into which a series of decorative panels have been inserted. There are seven separate panels, with four heraldic panels alternating with four panels showing two girls rolling hoops, three boys running and two girls skipping and four boys swimming.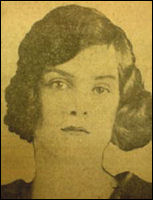 Lady Rosemary, Viscountess Ednam
Lady Rosemary Millicent Leveson-Gower was born on 9 August 1893.
She was the daughter of Cromartie Sutherland-Leveson-Gower, 4th Duke of Sutherland and Lady Millicent Fanny St. Clair-Erskine.
She married William Humble Eric Ward, 3rd Earl of Dudley, son of Sir William Humble Ward, 2nd Earl of Dudley and Rachel Gurney, on 8 March 1919.
She died on 21 July 1930 at age 36, killed in a plane crash.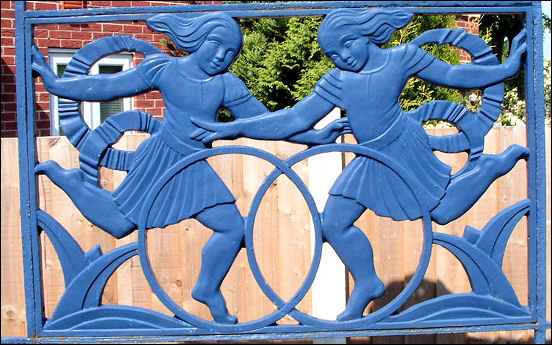 The two girls rolling hoops are shown frontally, have long flowing hair,
and wear short-sleeved blouses and pleated skirts.
Ribbons stream out behind them in circular arcs.
This panel is surmounted by two ducks standing beak to beak.

more photos & details of the railings
---

| index page for 'where is it?' |