The Mitre Inn, Upper Pitt Street, Burslem
photo: The Sentinel Newspaper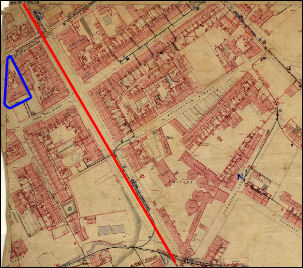 Location map
Waterloo Road is shown as red line
the blue are is the Mitre Hotel on Upper Pitt Street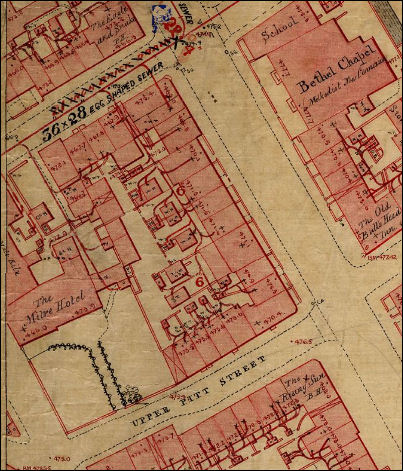 1851 map of Burslem
showing the Bethel Chapel of the Methodist New Connexion
the inns shown are:
The Mitre Hotel,
The Eagle and Snake,
The Old Bulls Head,
The Rising Sun
map: Staffordshire Past-Track

The Mitre c.1960
The Mitre was constructed pre 1832, on what was originally known as Pitt Street. It consists of two rectangular units with a rear two-storey projection, each unit being two rooms wide by two rooms deep. Behind the left hand block was a malt kiln.
photo: © Staffordshire Past-Track
The Potteries Museum & Art Gallery

---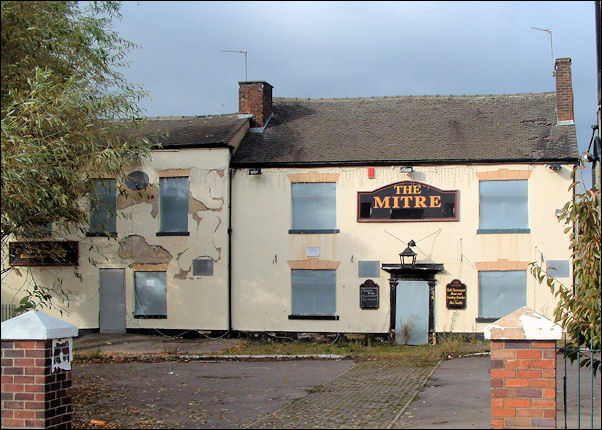 The Mitre - 2008
photo: Steve Birks, Oct 2008

---
In Burslem Cemetery is the following memorial:
William, son of William & Edith HARRISON,
of Ring-O'Bells, Hanover Street, Burslem,
age 9yrs & 5 months

William, above,
The Mitre Inn, Pitts Street West, Burslem,
2 Aug 1935 age 50
Edith, above, 24 March 1957 age 70

---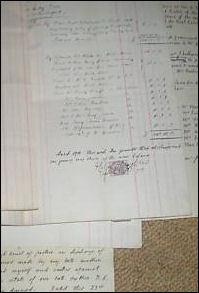 the trustees of the late Mary Lees ref the sale of
The Mitre Inn Burslem to Parkers Burslem Brewery in 1900
The account proceeds from sale of properties such as The Mitre Inn Burslem, a house in Hassell Street Newcastle-under-Lyme, house in Daniel Street, Middleport Burslem to Parkers Brewery.
Account as to the shares of Mr W C Masters as heir to his late mother in the proceeds of sale of a portion of the real estate of the late Mr Thomas Lees which has been sold & of the share of the late Mr G H Masters in the proceeds of sale of a portion of the real estate of the late Mrs Mary lees which has been sold.
Recipients of equal shares: Mr Masters, Emily Brough, Annie Julian, Helen Hawkins, Ada Hazeldine, Ethel May Julian, Fanny L Masters. With this account signed as received 14 April 1900 by Helen Hawkins.