| | | |
| --- | --- | --- |
| | Stoke-on-Trent - Potworks of the week | |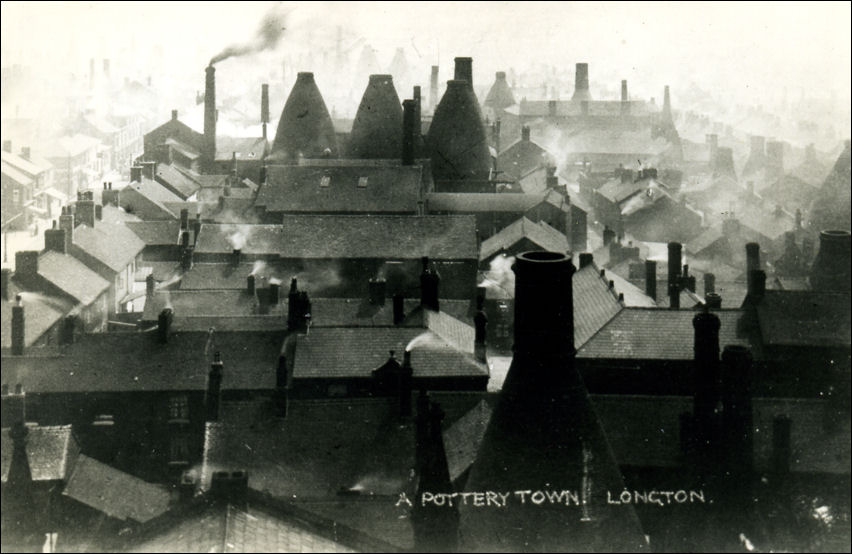 A Pottery Town. Longton
Photographed by William Blake c.1900-40
A series of Blake's photographs were reproduced in the mid twentieth century as postcards.
They often showed the environmental impact of local industry at the time.
Arnold Bennett referred to Longton as Longshaw in his Five Town Novels. It is the least mentioned of the Pottery towns in his Five Town novels.
Bennett compared the conurbation as being akin to Hell. Pictures of the area during its industrial growth defy belief with smoke pouring from a multitude of chimneys in amongst bottle ovens of various shapes and sizes. The great concentration of these ovens and the situation of Longton being in a slight hollow, made it the most polluted of all the pottery towns.
---