---
The Victoria Pottery Company
"The works of this company, in Lonsdale Street, were established in 1882 by Messrs. Robinson, Leadbeater & Leason for the manufacture of the higher class of majolica and ivory or cream-coloured earthenware.
In these, they produced all of the usual varieties of useful and ornamental goods; the desert services, game-pie dishes and other articles were of more than average excellence. The firm was of very short duration."
Jewitt, Ceramic Art of Great Britain 1800-1900
---

Sandland, Bennett & Co
advert 2nd June 1890
© Pottery Gazette

---
"With this issue we publish a sheet of illustrations of the latest productions of Messrs. Sandland, Bennett, & Co., earthenware manufacturers, Victoria Works, Stoke-on-Trent.

It will be noticed that Messrs. Sandland, Bennett, & Co. are alive to the necessity for bringing out novelties. We understand they have recently made some additions to their premises, and as they have at the same time introduced some of the latest mechanical appliances, they express their ability to execute all orders quickly."

The Pottery Gazette, April 1891
---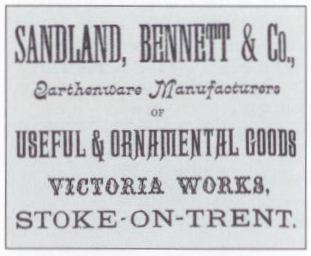 advert for Sandland, Bennett & Co
from 1892 Keates Directory
courtesy: Staffordshire Potters, 1781-1900 R.K.Henrywood
---


Bennett & Co
advert 1st November 1893
© Pottery Gazette

---
London Gazette, 6 November 1883
notice that Robert Leason left the business
of the Victoria Pottery Company

---
London Gazette, 25 August 1893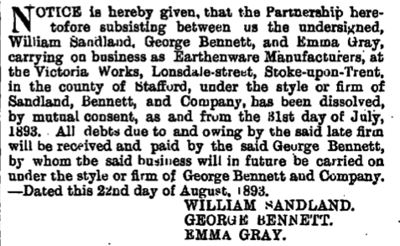 Notice the the company of
Sandland, Bennett and Co was dissolved and
George Bennett was continuing on his own
as George Bennett & Company
---
London Gazette, 15 October 1897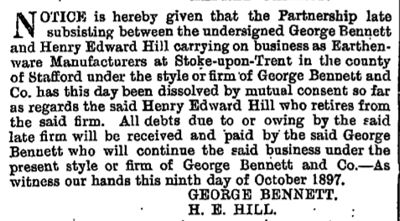 notice that Henry E Hill was retiring from the partnership
and George Bennett was continuing on his own

---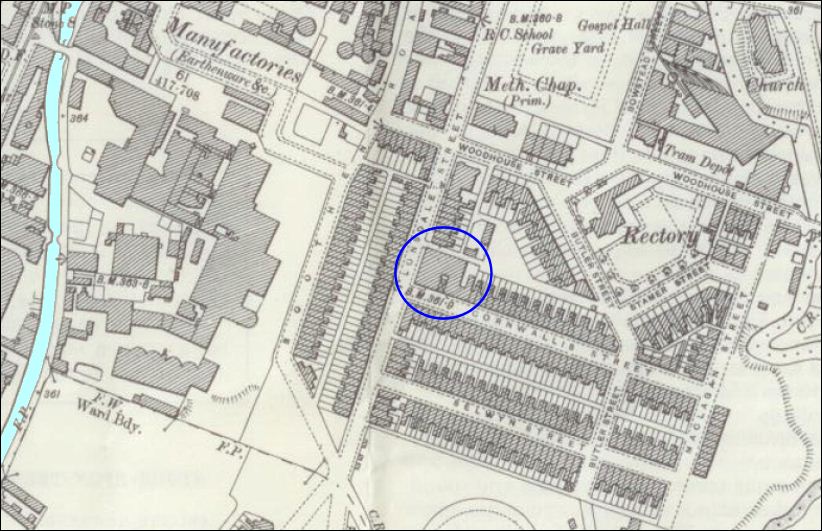 1898 map showing the location of the Victoria Works
to the far left is the Newcastle to Stoke canal
between the canal and the Victoria Works is the vast Trent Potteries (later renamed the Crescent Potteries)
of George Jones and Sons

---

Some of the Stoke Potteries in 1947
from: Pottery Gazette & Glass Trade Review Reference Book Directory, 1947

| | |
| --- | --- |
| 5 | Wiltshaw & Robinson, Ltd. |
| 6 | W. T. Copeland & Sons, Ltd. |
| 7 | Mintons, Ltd. |
| 8 | Goss China Co., Ltd |
| 9 | Kirkhams |
| 10 | Biltons (1912), Ltd. |
| 11 | George Jones & Sons, Ltd., Cauldon Potteries, Ltd., and Coalport China Co., Ltd. |
| 12 | Coronation Pottery Co. |

---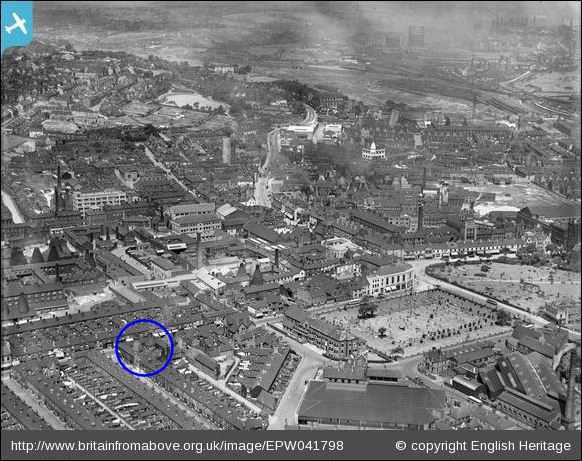 Stoke town centre in June 1933
the location of the Coronation Pottery is shown in blue
photo: Britain from Above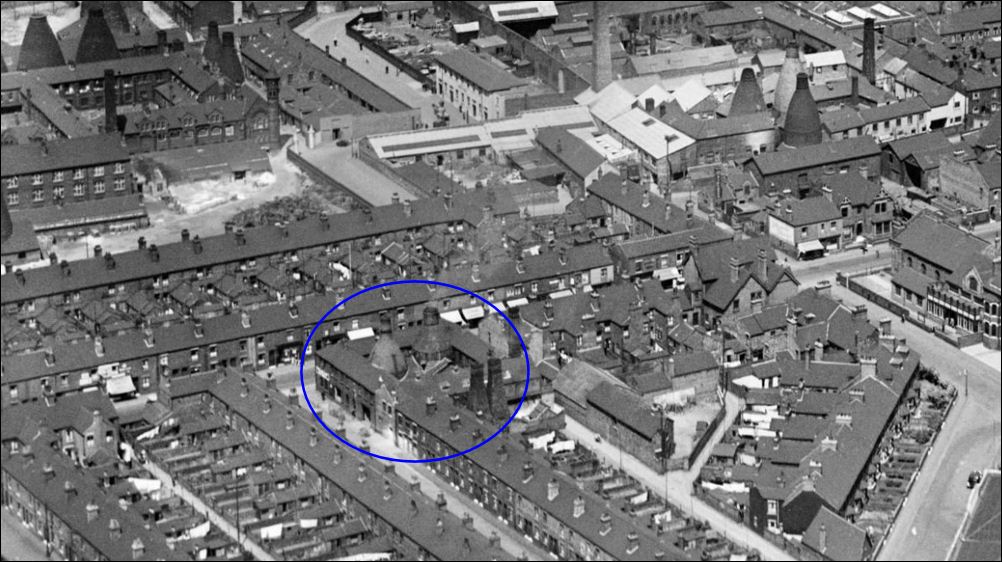 closer view of the Coronation Pottery on the corner of Lonsdale Street and Cornwallis Street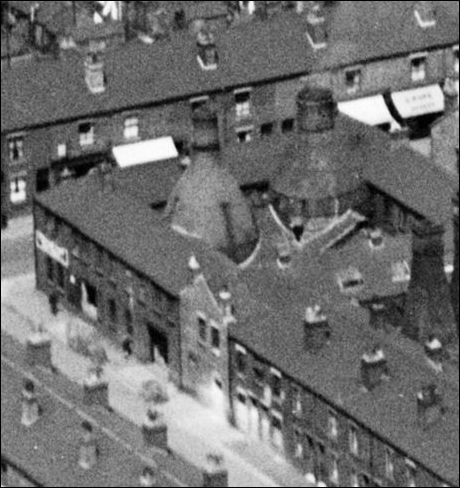 the two bottle kilns
---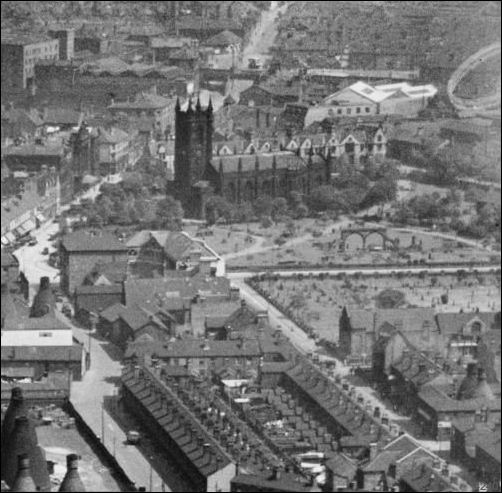 the view from the south-west
the Coronation Pottery is at the bottom right
and at the top of the photo can be seen Stoke Church

---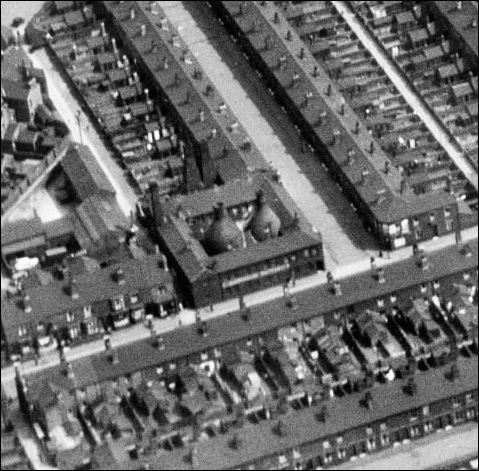 the works in 1935 - Lonsdale Street to the front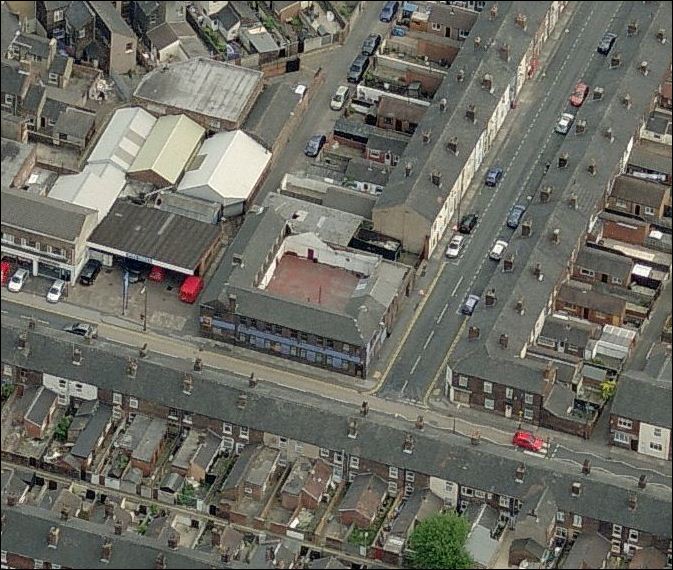 the former works in 2013
picture: Bing Maps
---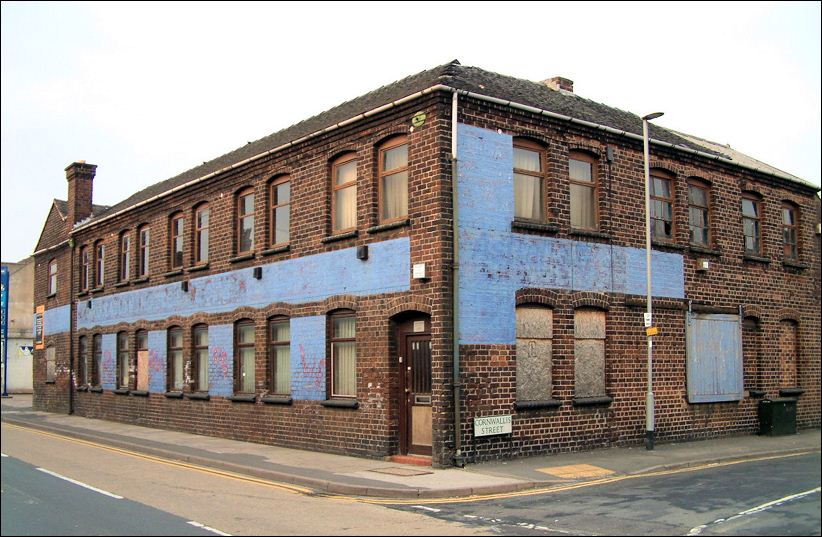 The former Coronation Pottery Works (earlier was the Victoria Works)
photos: 2008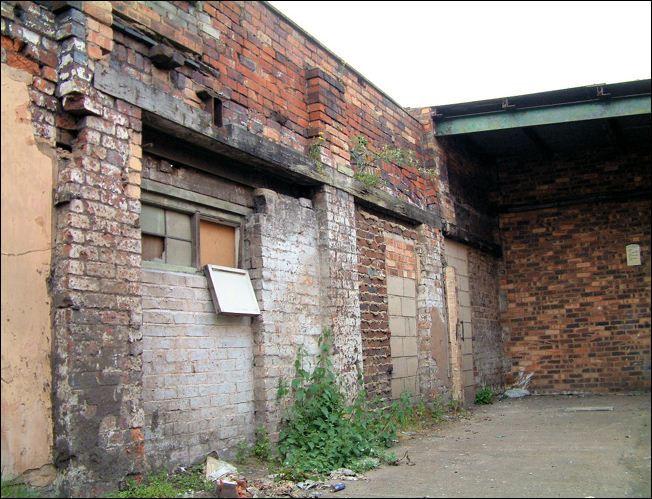 the courtyard had two bottle ovens which were later replaced by electric kilns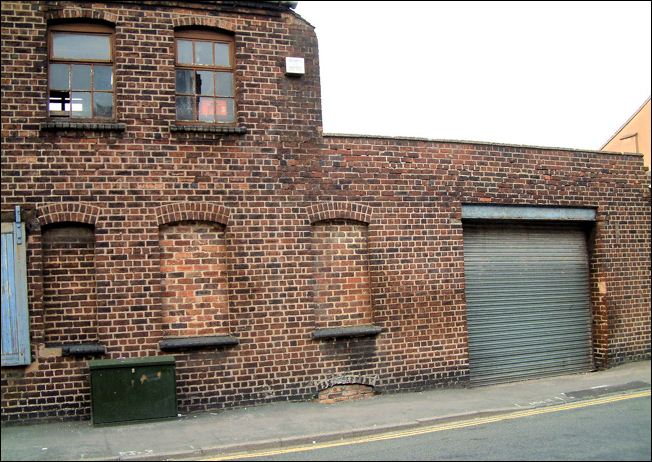 the side of the works in Cornwallis Street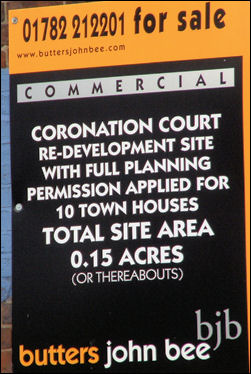 for sale sign - still with the name "Coronation Court"

---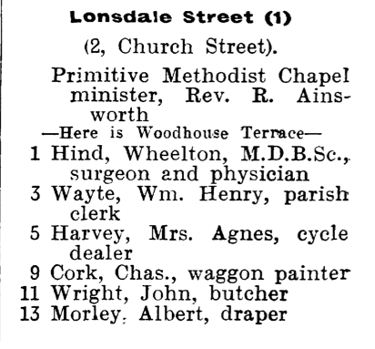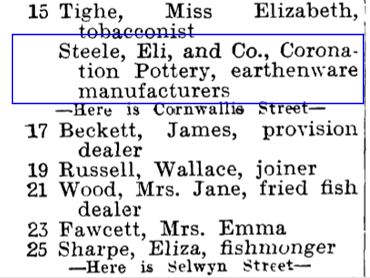 Eli Steel & Co
Coronation Pottery,
Lonsdale Street
Earthenware manufacturers
from.....
1907 Staffordshire Sentinel 'Business Reference Guide to The Potteries, Newcastle & District'