Etruria: Etruria and Josiah Wedgwood


(1760 onwards)
The Etruria Works on the 1877 Ordnance Survey Map

The map below show the Wedgwood works in 1877.

The two round houses are marked in red and the building which still stands on the Sentinel newspaper grounds is coloured in solid red.

The 1877 bridge of the main Leek to Newcastle is shown at the bottom right of the map - the edge of the current dual carriageway is shown in green.

At the top left of the map is shown the branch canal which ran into the works.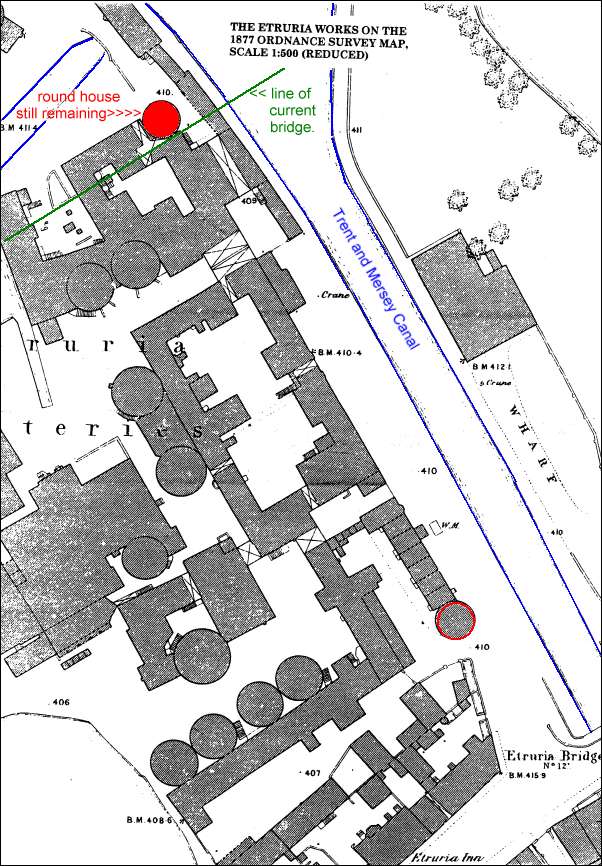 ---
---
questions/comments/contributions? email: Steve Birks