Crested china collecting became a craze in Victorian and Edwardian times when day trippers bought small porcelain ornaments decorated with the coat of arms of the locality to take home as a souvenir.

A B Jones made this type of ware: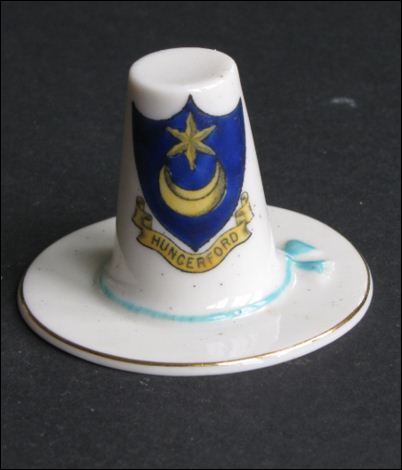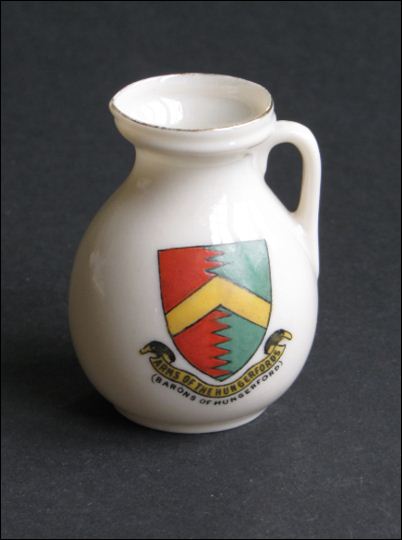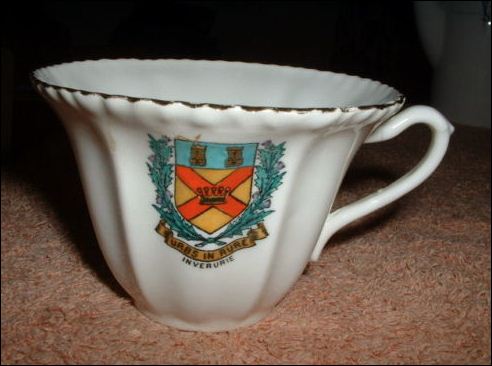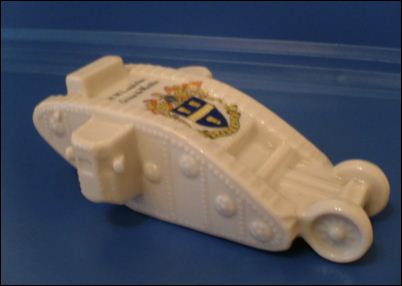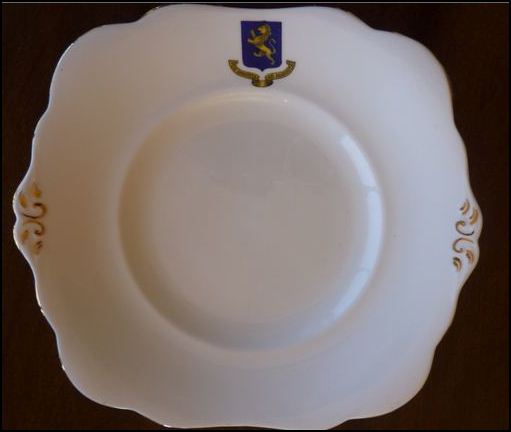 A plate made by A B Jones
On the front of the plate, is the emblem for
Auckland Boys' Grammar School with motto, Per Angusta Ad Augusta.
The plate measures 230x210 mm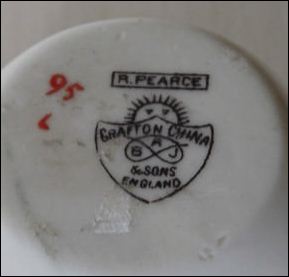 typical A B Jones & Sons mark
used on crested china
---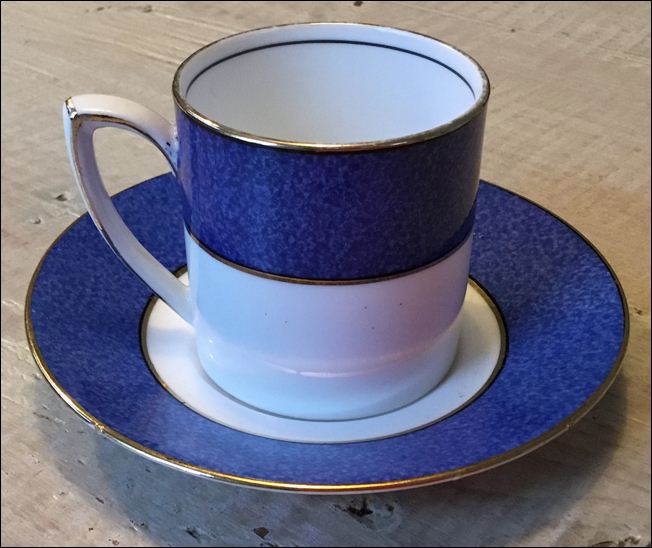 Grafton China
this example has the date mark 8 30 for August 1930
---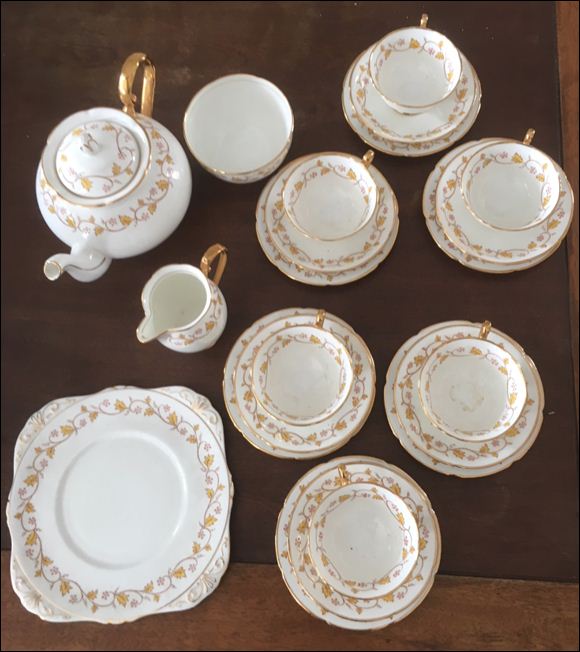 example of gilt ware in the Autumn Gold pattern
the mark on this example was used from 1950+
---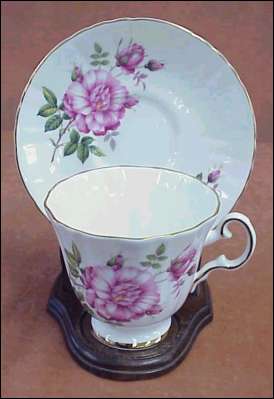 Royal Grafton Pink Flower Cup & Saucer
the mark on this ware was introduced in 1957
---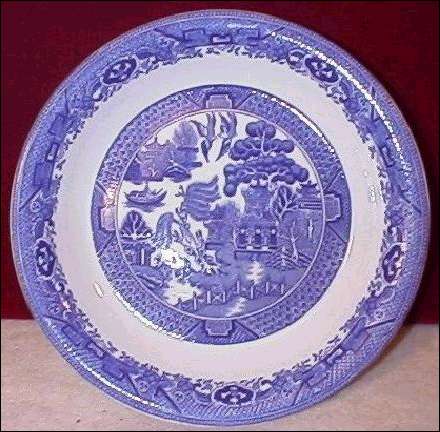 Willow soup bowl is made by Royal Grafton Bone China England.
It measures 8" x 1 ¼". Mark on the bottom dates from 1949.
---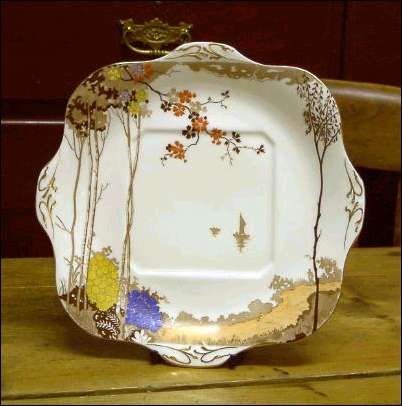 Lovely china cake or sandwich plate by A.B. Jones & Sons of Longton,
trade name 'Grafton China' pattern 'Arcadia', probably c.1930's in an Art Deco style.
Plate is approx. 9" x 9". The mark on the base dates from the 1930's
---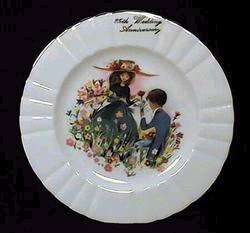 an 8-1/4" 25th Wedding anniversary plate
from Royal Grafton England. It's trimmed in silver
---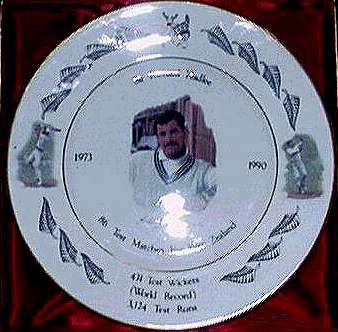 An 11" commemorative plate by Royal Grafton. In fine bone china, the plate commemorates the world record test wickets by Sir Richard. Autographed and pictured, the plate is one of only 1000 ever made.

Front: Sir Richard Hadlee 1973-1990 86 Test matches for New Zealand 431 Test wickets (World record) 3,124 Test runs. There is an emblem on the top of the outer rim signifying Nottinghamshire 1978-87 Canterbury 1971/72-1990 New Zealand 1973-1990.

Full history of Test runs/bowls/bats on rear, along with Origin of crest. Stamped with the Royal Grafton Crest.
---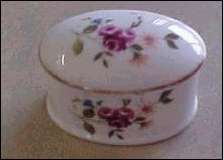 LIDDED POT FROM ROYAL GRAFTON, BONE CHINA.
1.1/4" HIGH AND 2.1/2" LONG.
---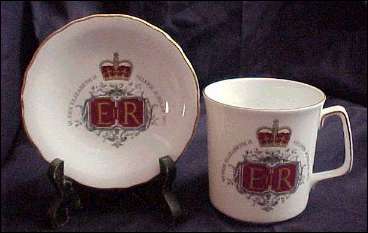 THE plate 4&1/2 IN. across.
The cup is 3&1/2". tall and 3&1/4" across.
QUEEN ELIZABETH 11 SILVER JUBILEE 1977.

---