previous: Brick House Works
next: Barlaston Works
Etruria Works, Etruria, Hanley
Opened officially by Josiah Wedgwood I, and celebrated by the throwing of six 'First Day's' Vases, on 13th June 1769, the land on which the factory was built, known as the Ridgehouse Estate, had been originally purchased by Josiah in 1767 for the sum of three thousand pounds.

The estate comprised some three hundred and fifty acres, and Wedgwood was particularly anxious to purchase it because he knew that it lay directly in the path of the proposed Trent and Mersey Canal. The motto of the factory (one which appeared on the First Day's Vases), was 'Artes Etruriae Renascuntur' - literally, 'The Arts of Etruria are reborn'.

The name 'Etruria' actually derives from an area of central Italy, originally inhabited by the Etrusci. The Etruscans were a highly civilised people who produced splendid works of art which were greatly admired in the 18th century.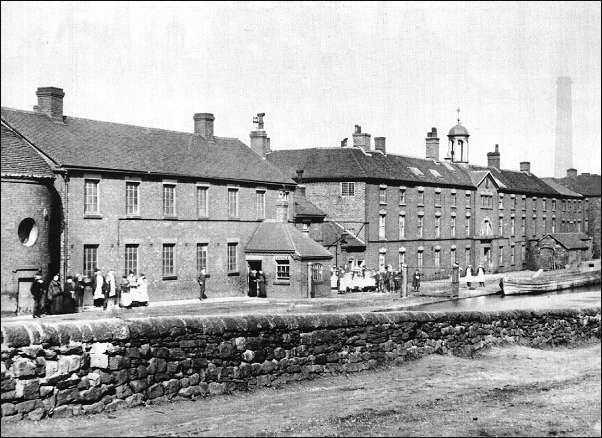 The Etruria Works on the Trent & Mersey canal
photo taken in 1898 by one of the employees
Watercolour picture of Etruria Works
Postcard of the Etruria Works
Josiah Wedgwood's home 'Etruria Hall'
a 'walk' around Etruria
| list of Wedgwood's potworks |

Questions/comments? email: Steve Birks