Trent Pottery, Eastwood, Hanley
"Trent Pottery, Eastwood. This manufactory, situated by the side of the North Staffordshire Canal, at Eastwood, was established in 1867 by Messrs. Livesley & Davis, and on the retirement of Mr. Livesley the style was changed to J. H. & J. Davis (brothers).
In 1875 Mr. J. Davis retired, and since then the concern has been carried on by its present proprietor, Mr. J. H. Davis, alone.
Until latterly the productions were confined to white granite ware for the United States, but Mr. Davis now manufactures to a large extent dinner, toilet, and tea services, and other articles, both for the home and foreign markets. He is also an extensive maker of sanitary wares, lavatories, plug-basins, hoppers, etc."
Jewitt's "Ceramic Art of Great Britain" 1878
From
To
Occupier
Comments
1867
1871
Livesley & Davis
Mr. Livesley retired in 1871
1871
1875
J H & J Davis
J Davis retired in 1875
1875
1891
J H Davis
John Heath Davis continued the business intil 1891.
in 1881 the business employed 130 men, 40 women and 30 children
J H Davis lived at The Cottage in Well Street - just a few minutes walk from the factory.
---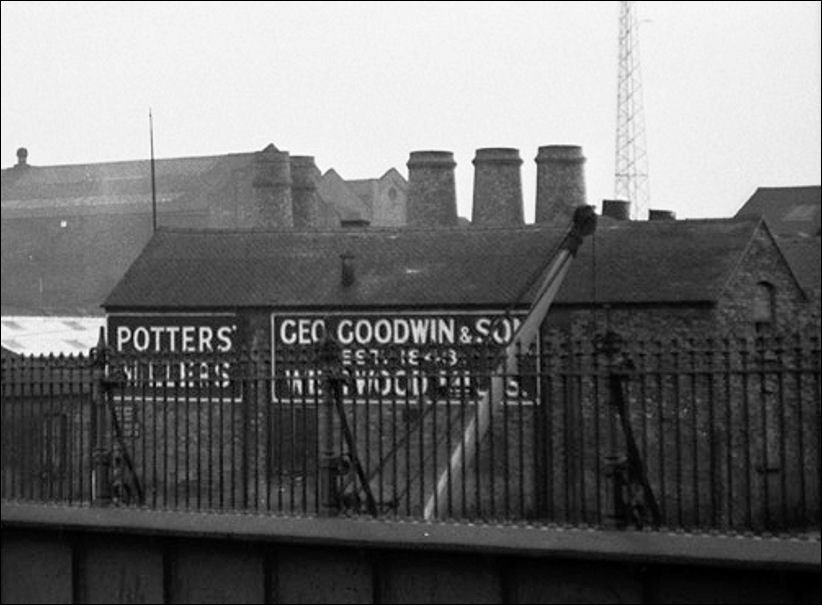 behind the Westwood Mill of George Goodwin can be seen the
bottle kilns of the Trent Pottery, established in 1867 by Livesley & Davis
to the left is the Electric Light Works
---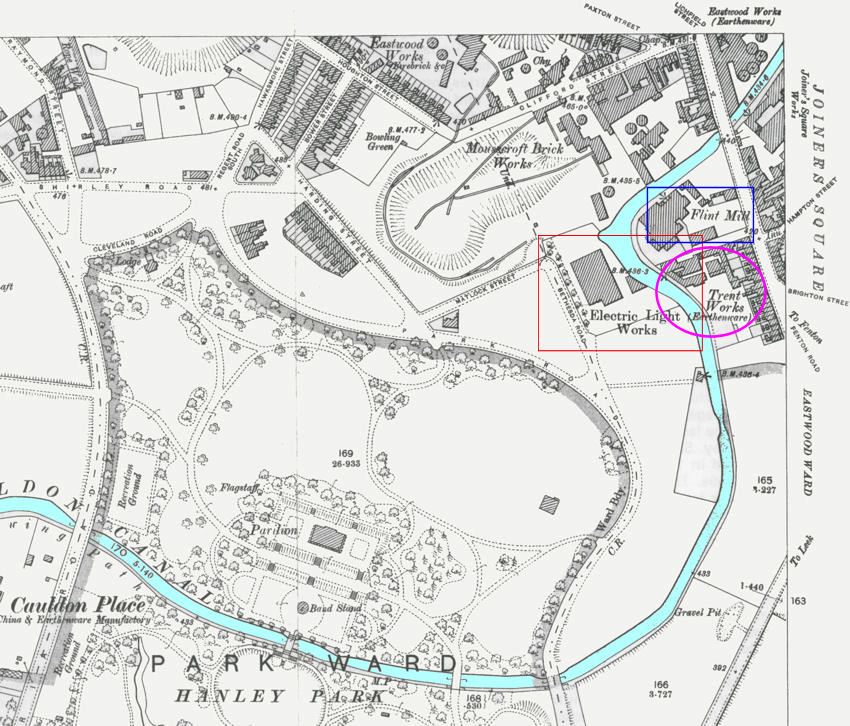 top right corner of this 1898 map the canal enters the Joiners Square area and passes under Lichfield Street
the Trent Pottery Works is marked in purple
George Goodwin's flint mill is marked in blue
the Electric Works is marked in red
---
questions/comments/contributions? email: Steve Birks