Edensor Works, Longton
Edensor Works, New Street, Longton, Stoke-on-Trent.
(in the early 1950's New Street was renamed to Greendock Street)
The Edensor works are not shown on a 1857 map but are built by the time of a 1878 map - so there must have been an occupier before John Shore.

In 1918 Thomas C. Wild & Sons purchase the bone china manufacturing business of Shore & Coggins Ltd, including the Edensor Works. The Business continues as Shore & Coggins.

In 1964 the shore capital of T.C. Wild & Sons was purchased by the Lawley Group.

1964 onwards there was expansion of the popular Royal Albert production through use of the Edensor Works (ex Shore & Coggins) and the Montrose Works (ex Shelley).

In 1966 there was reorganisation of the Wild subsidiary companies which included the closure of the works of Chapmans (Longton) Ltd and Shore & Coggins Ltd.

The works were later used by engineering companies - Glebe Engineering and Silvers Cresswell.

---


Greendock Street

The Edensor Works was built in New Street, Longton
which was renamed to Greendock Street in the early 1950's

---



the Edensor Works on Greendock Street, Longton, Stoke-on-Trent, shown in blue
yellow is the old Town Hall and indoor market
light blue is the Gladstone Pottery Museum

Google Maps - 2014


---

the Edensor Works on Greendock Street (street shown by blue line)
green is the Three Tuns Public House
purple is a former Methodist Church built in 1889
Bing Maps 2014


---

1857 showing the Greendock Works on New Street
at the time of this map the Edensor Works had not been built.
Note the three nearby pubs:-
The Three Tuns
The Cheshire Cheese
The Reform Club Inn
---

by the time of this 1878 map the Edensor Works have been built on the site of the Three Tuns pub
the original Three Tuns has relocated to where the Reform Club Inn was
and the Cheshire Cheese pub appears to have been turned into a private house.
---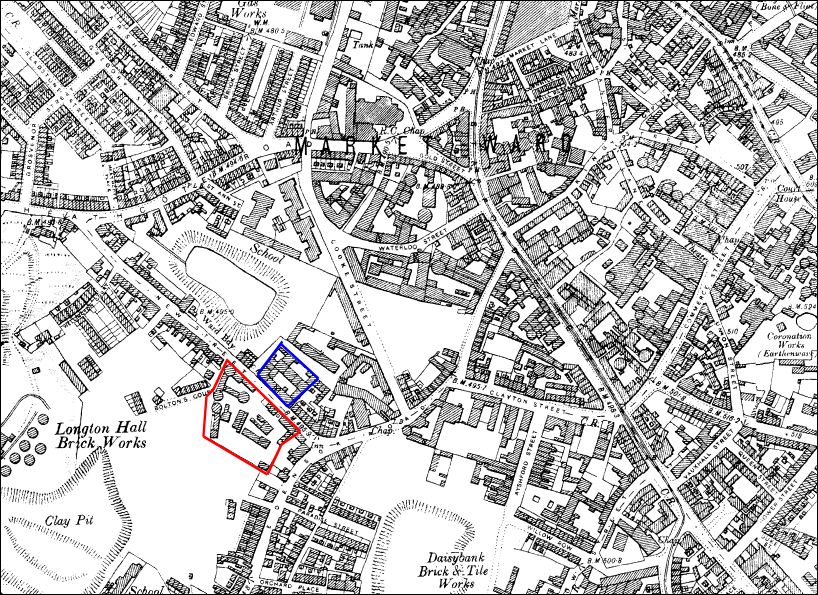 1900 map showing the relationship of The Greedock Works and Edensor Works to the rest of Longton

---

The Edensor Works in Feb 2014
"The old Edensor Works of Shore and Coggins pottery in Greendock Street, Longton,
home of Bell China until its closure in 1966.
The site is now home to Glebe Engineering and Silvers Cresswell"
photo: Gary Shelton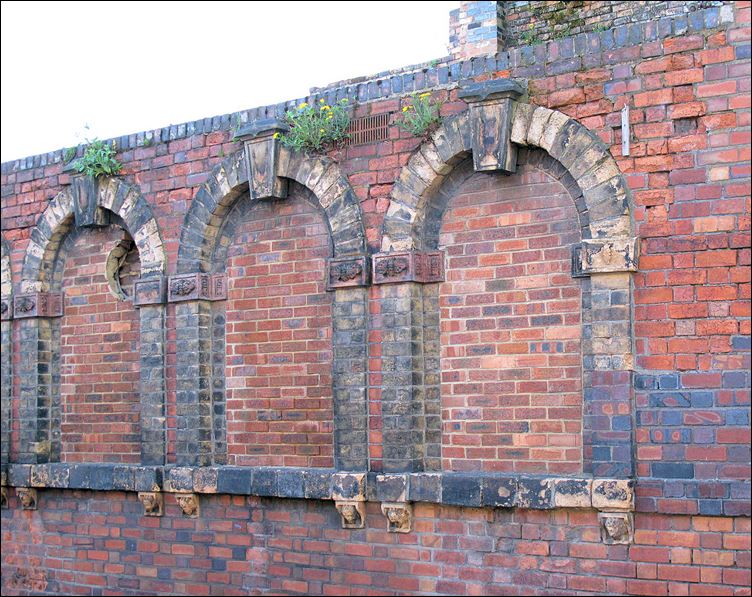 the window surrounds contain nice ornimentation and a the bottom
of each down frame is a face

detail of the ornimentation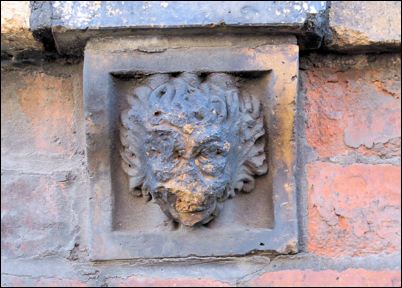 detail of one of the faces

---
questions/comments/contributions? email: Steve Birks
---