Palissy Works, Chancery Lane, Longton, Stoke-on-Trent

Palissy Works

These works in Chancery Lane were erected in 1862 by Richard H. Grove For the purpose of decorating, not manufacturing, china ware. In 1867, he retired and was succeeded by his son, Frederick Wedgwood Grove, and his partner, John Stark. They commenced manufacturing their own ware having increased the premises For the purpose and erected the necessary kilns and machinery. They manufactured earthenware only. In this, all the usual dinner, dessert, toilet and other services and domestic articles were produced, of all degrees of decoration - from plain and printed to enamelled and gilt varieties. Spirit and wine show-barrels or casks were also specialities. Messrs. Grove & Stark continued to 1885. F. W. Grove continued to 1889, the firm subsequently becoming Grove & Oliver (1889-94), Grove & Prowse (1895-8), then Grove & Co. to about 1904."

'Jewitt's Ceramic Art of Great Britain 1800-1900' - first published 1878, revised 1883.
---

Richard H Grove & his son Frederick Wedgwood Grove had a number of
short lived partnerships at the Palissy Works....
NOTE: dates are drawn from a number of sources and may overlap or vary by a few years.
---

Bernard Palissy b.1509 d.1590

The works originally took their name from a Frenchman:

Bernard Palissy was a French Huguenot potter and writer, particularly associated with decorated rustic ware, a type of earthenware covered with coloured lead glazes.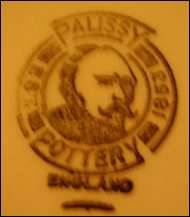 from c.1948 Palissy Pottery Ltd introduced a backstamp
which incorporated a likeness of Bernard Palissy.

---
| | |
| --- | --- |
| 1887 | 1898 |

Maps of the Commerce Street / Chancery Lane area of Longton town showing the Palissy Works
---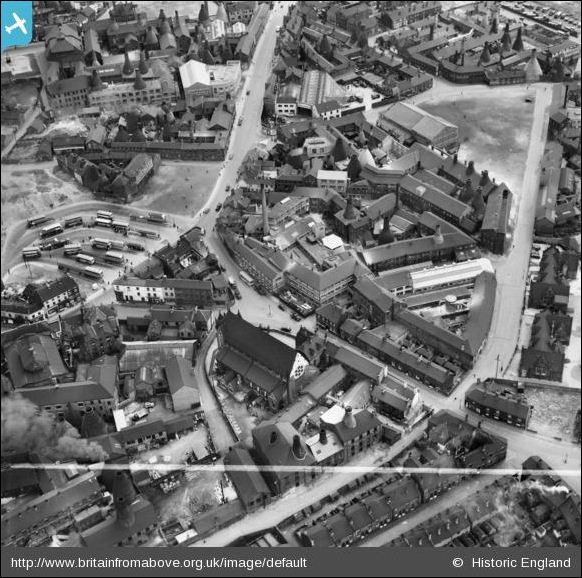 1950 view of the Stafford Street area of Longton
the Palissy Works alongside Commerce Street / Chancery Lane are in the top left corner
pictures courtesy: Britain From Above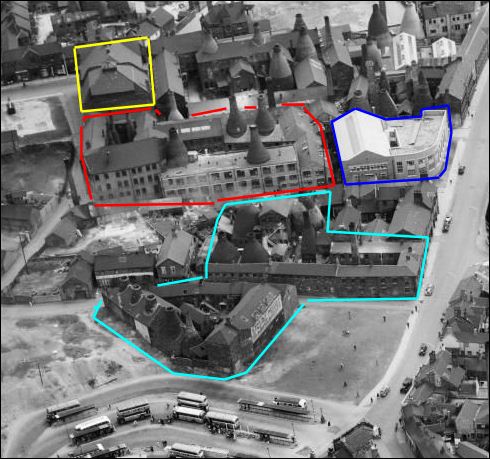 Red - Palissy Pottery Works
light blue - Melba pottery Works
dark blue - Berry Bank ceramic transfer works
yellow - Empire Theatre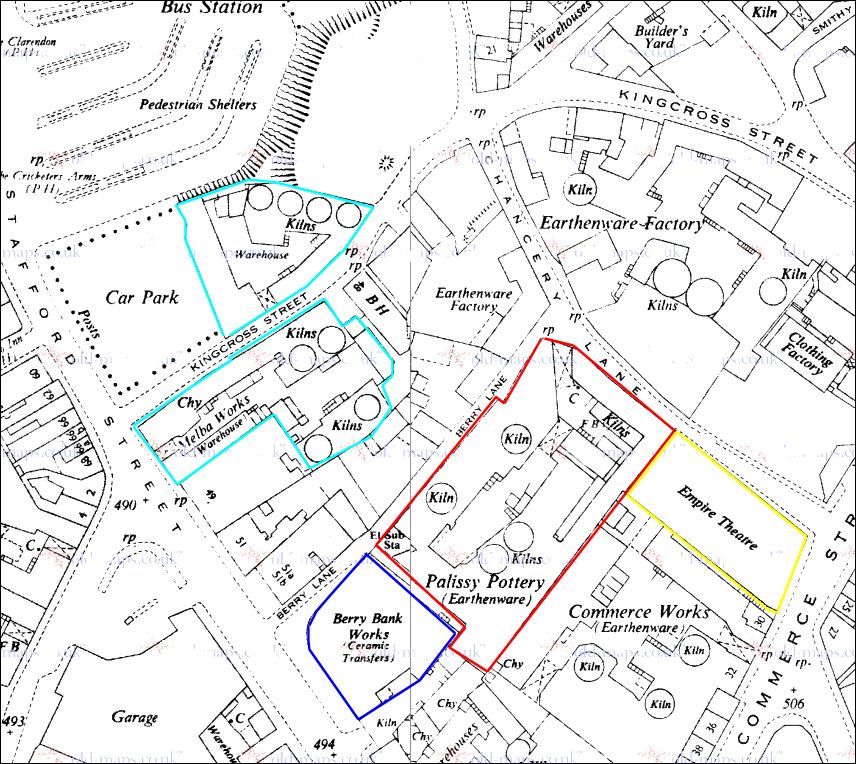 1953 map showing the same area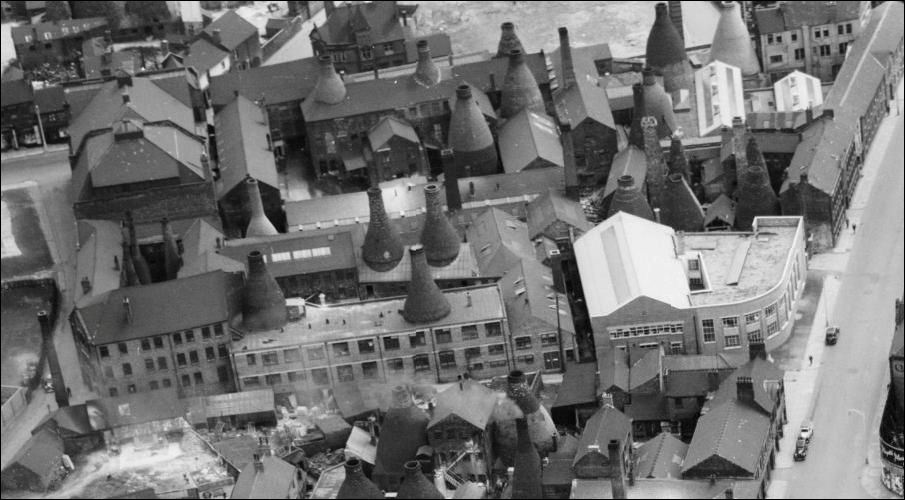 the many bottle kilns of the Palissy Pottery Works
---
Questions, comments, contributions? Steve Birks
---