Cobridge
Station
"the train crossed Waterloo Road into a tunnel before emerging into Cobridge station. The views were slightly better passing by Cobridge Park, before you suddenly plunged back into the smoke and dust of Sneyd Colliery and Brickworks. Two more bridges through a steep cutting brought the train to a stop at Burslem station in Moorland Road"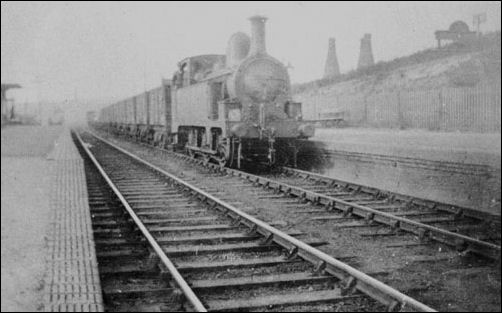 A coal train passes through Cobridge station in 1932

The bottle ovens in the background now belong to Moorcroft Pottery
photo: © Churnet Valley Railway - Staffordshire Past Tracks
---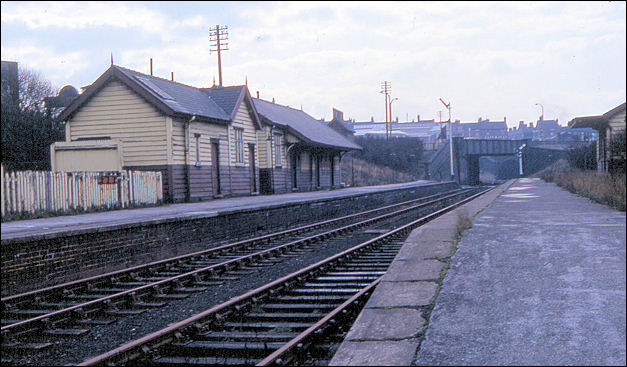 Cobridge station looking towards Hanley
Sneyd Street can be seen on the horizon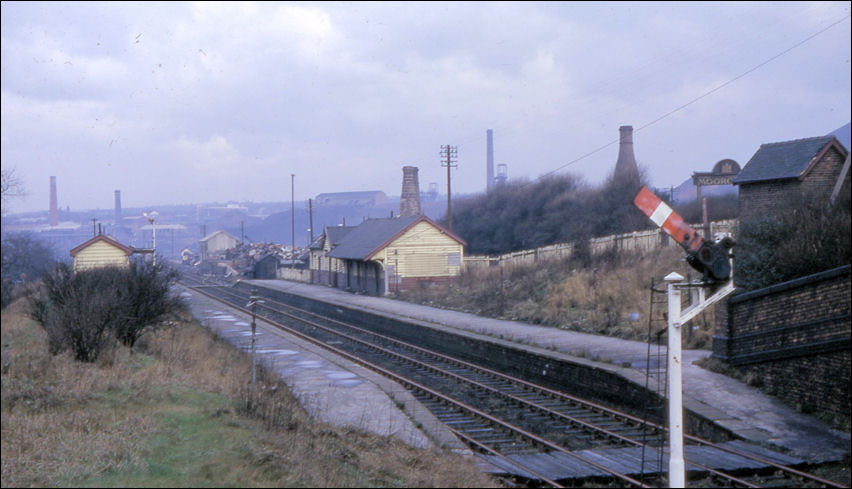 Cobridge station looking towards Burslem
the Moorcroft sign and bottle kiln can be seen on the right

photos: taken by Lloyd Boardman & supplied by Trevor Ford - taken in the early 1960's not long after the line closed
---

Once part of the loop line - this was the location of the station and rail line
photo: Steve Birks - 2001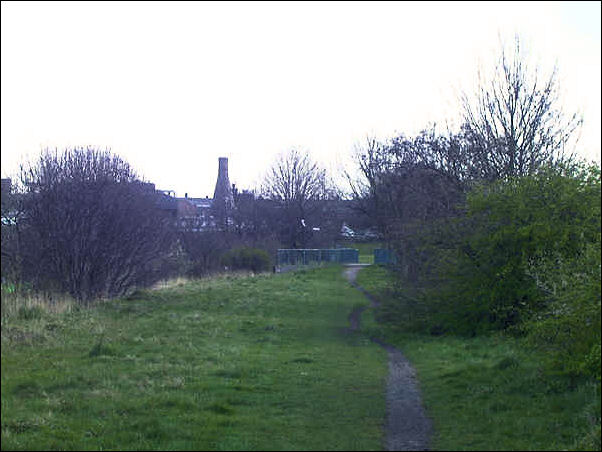 Cobridge Station & Moorcroft kiln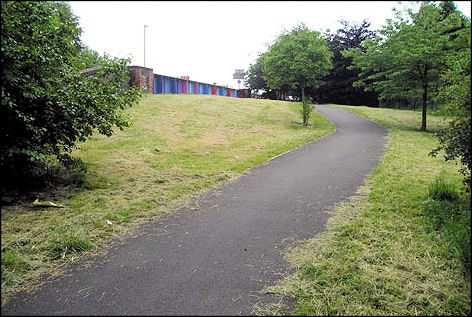 Greenway in Cobridge Park
looking south from what would have been in the platform of Cobridge station. The railway went under the roadway bridge (of Sandbach Road / Leek New Road) which can still be seen (and is now filled in), before entering a short tunnel to take it under the ridge of Cobridge. The Loop Line emerged on the Hanley side of Waterloo Road.
photo: © Disappearing Railways - BBC Radio Stoke
---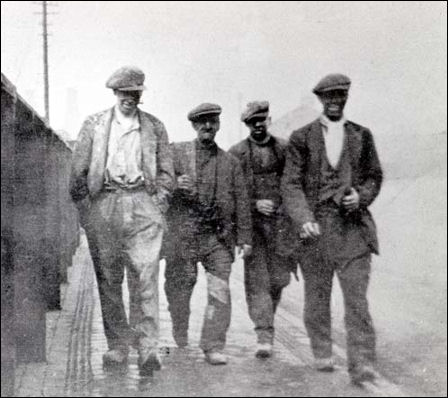 Four colliers walk home, dirty and tired, from a shift at Sneyd Colliery - 1930
The men are walking along Sandbach Road. The pit is in the background and the men walk over the loop line Railway Bridge at Cobridge. The same bridge that can be seen in the above photo.

photo: © The Potteries Museum & Art Gallery - Staffordshire Past Tracks