Advert of the Week
Potworks of the Week
Hanley Bus Station
the original bus station opened in the early 1970's
work started on the new City Centre Bus Station in March 2011
In 2010 it was said of the bus station - '...the 1970's central bus station must be a contender for grimmist building in the Midlands. Most poignant of Hanley's buildings, at its centre is an arcade of faintly Moorish precast concrete arces that connect one board-shuttered parade of shops from another, wanly light hearted and jaunty but unloved and desperate.'
Building work on Stoke-on-Trent's new £15 million bus station started in March 2011 after more than a decade of delays. The new station was be built on the nearby 296-space John Street surface car park.


The new bus station development should have been finished by autumn 2012 but unstable ground meant that the opening was put back to March 2013.
It marks the first phase of a £350 million scheme to build the 70,000 sq metre East West shopping centre on the site of the existing bus station which will include a department store, shops, cafes, restaurants, a multi-screen cinema and a hotel.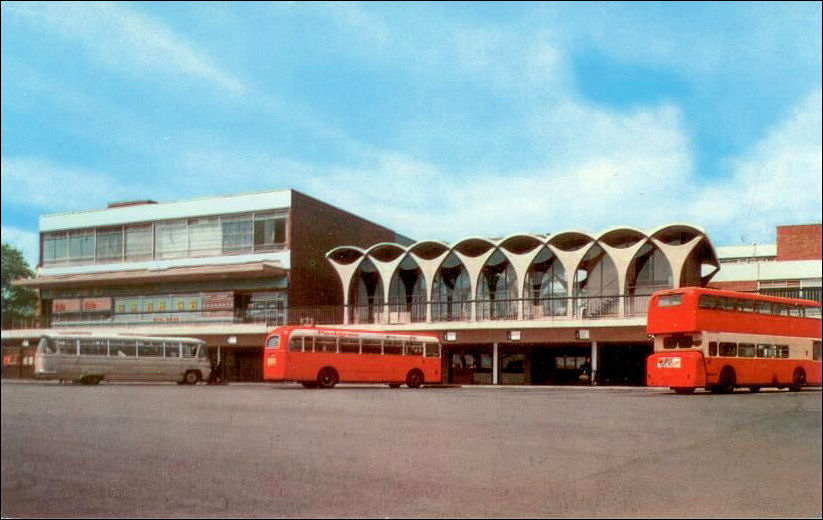 Postcard of Hanley Bus Station not long after opening in the early 1970's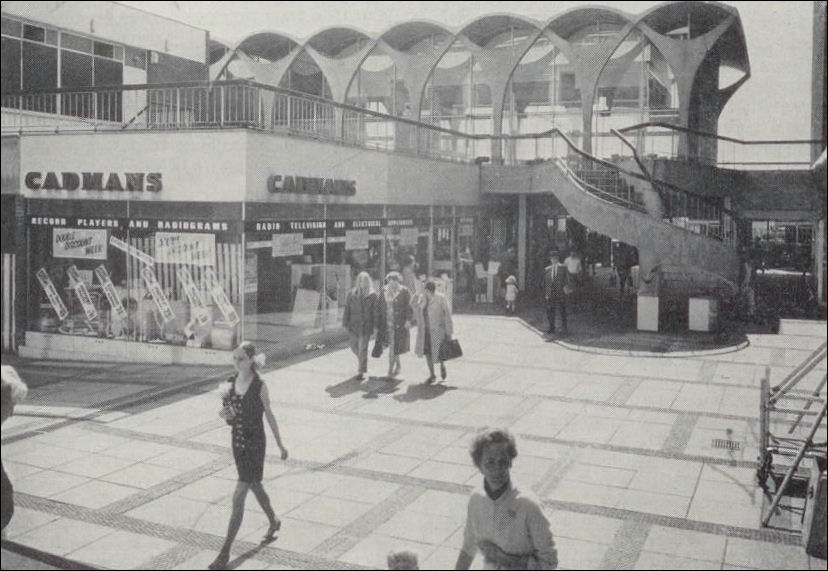 The restaurant and shopping area in 1977
---

the original bus station (red) and the site of the new station (blue)
Google maps 2011
---
the bus station in March 2011

the old car park in Birch Terrace
in the background is the Stoke-on-Trent Tax Office - Blackburn House in Old Hall Street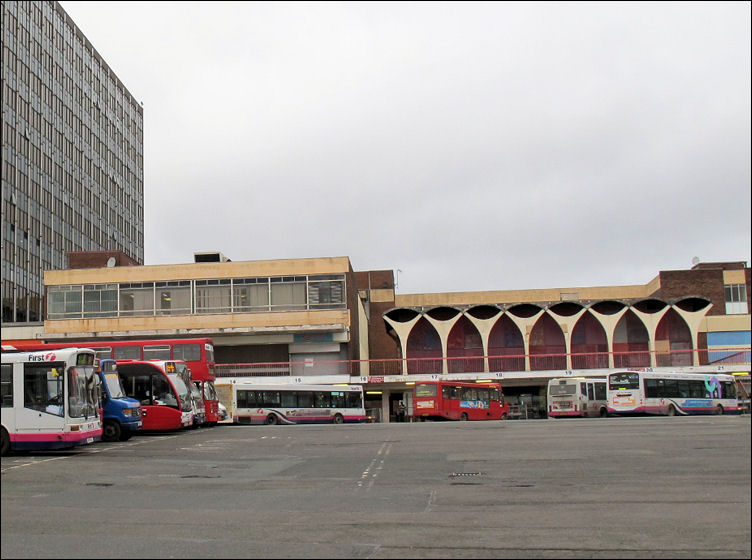 view of the old restaurant and shops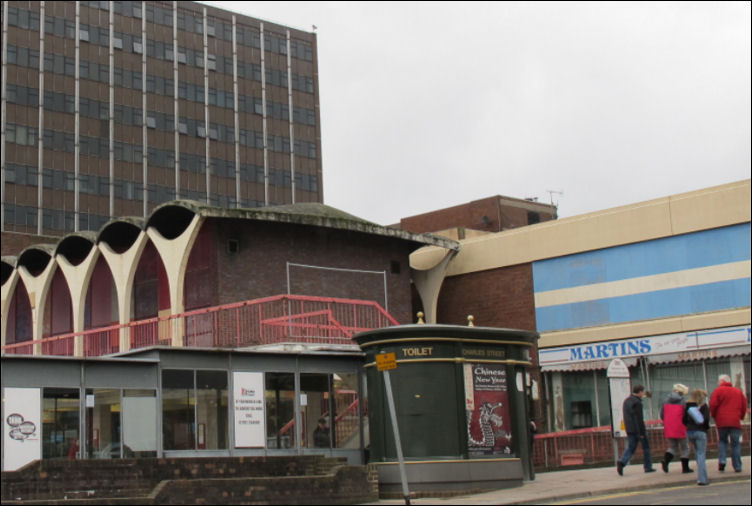 view from Charles Street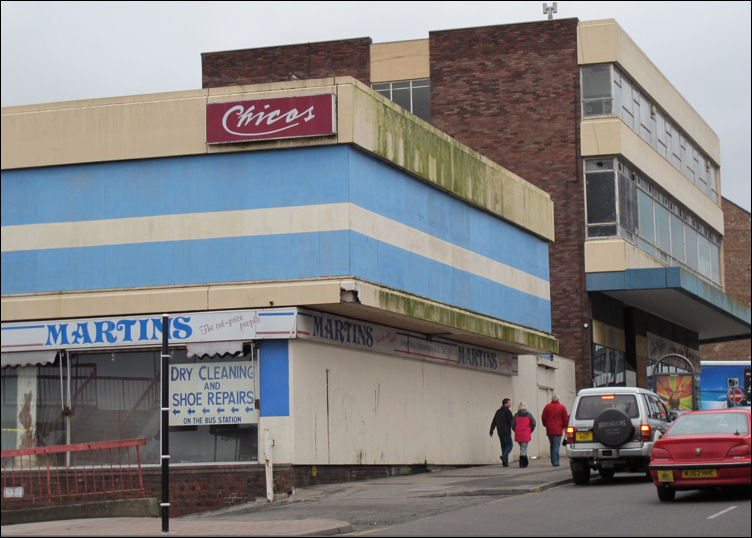 Martins drapers and clothes shop and above is the old Chicos disco
Originally known as the Penny Farthing which opend in 1966 - by 1968 it had a membership exceeding 3,000.

It was taken over by the organisation which owned The Place, and became Maxims. Then, when Maxims moved to Newcastle, the Hanley site became Chicos.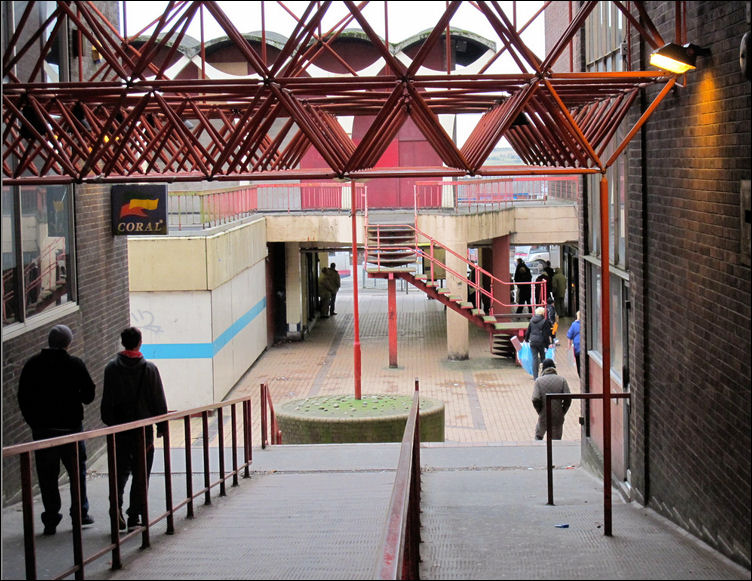 Old Hall Street entrance to the shops and bus station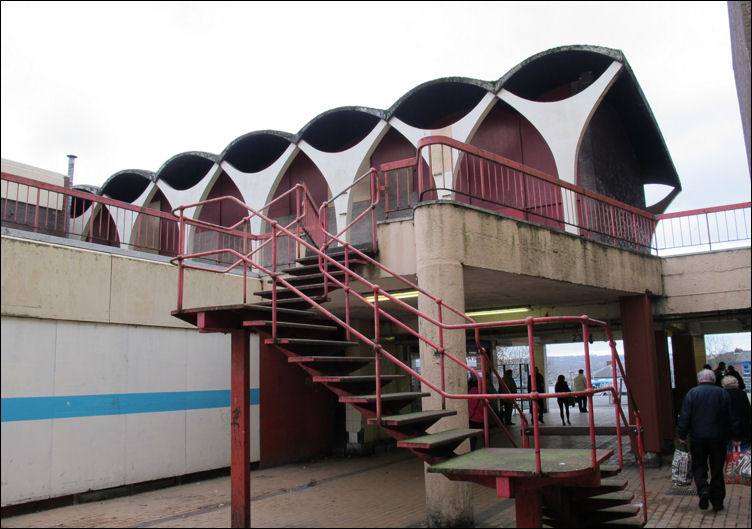 now blocked off - the steps to the upper level and restaurant
compare this 2011 photo with the 1977 one at the top of the page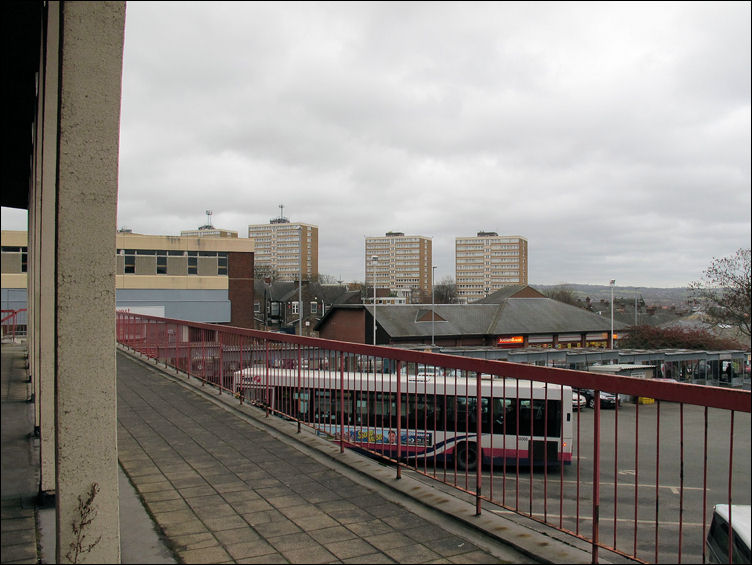 flats at the top of Bucknall New Road

from the upper level - the view of the old car park, to the far right is the Victoria Hall
For many years the appalling state of the bus station has been an issue.
Complaints range from anti-social behaviour, lack of toilet facilities,
being windy, dirty, depressing, uninviting and intimidating.
---