| | | |
| --- | --- | --- |
| | Stoke-on-Trent - photo of the week | |
New Stoke-on-Trent City Centre Bus Station
Costing £15m the Stoke-on-Trent City Centre Bus Station opened on Tuesday 26th March 2013.

The new bus station has been built as part of a multi-million pound development of the City Centre which will include more shops and other facilities like a hotel and leisure to help rejuvenate the area around the old bus station.

When the new bus station is open, the old bus station and the surrounding 1960ís buildings will be demolished to make way for a new shopping centre.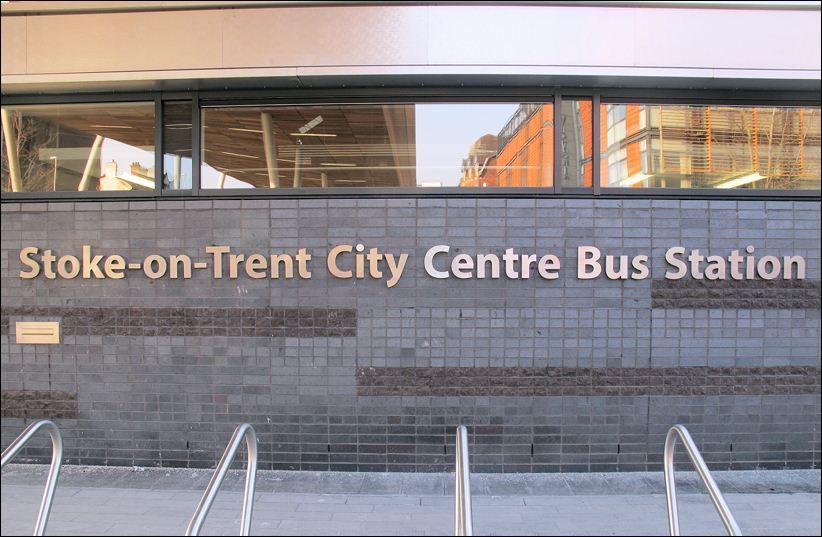 Stoke-on-Trent City Centre Bus Station

---

'A Light-Hearted & Jolly Failure - Shopping Centre & Bus Station 1970's'
Matthew Rice's - The Lost City of Stoke-on-Trent
use by by kind permission

The original bus station under contruction c.1966
photo: Ken and Joan Davis

---

View of the City Centre Bus Station from The Potteries Way Ring Road around Hanley
The design of the building, by award winning architects Grimshaw, (who also designed the Eden Project in Cornwall), includes a sweeping curved roof, V-shaped columns and an enclosed, glazed concourse which wraps around the perimeter of the site.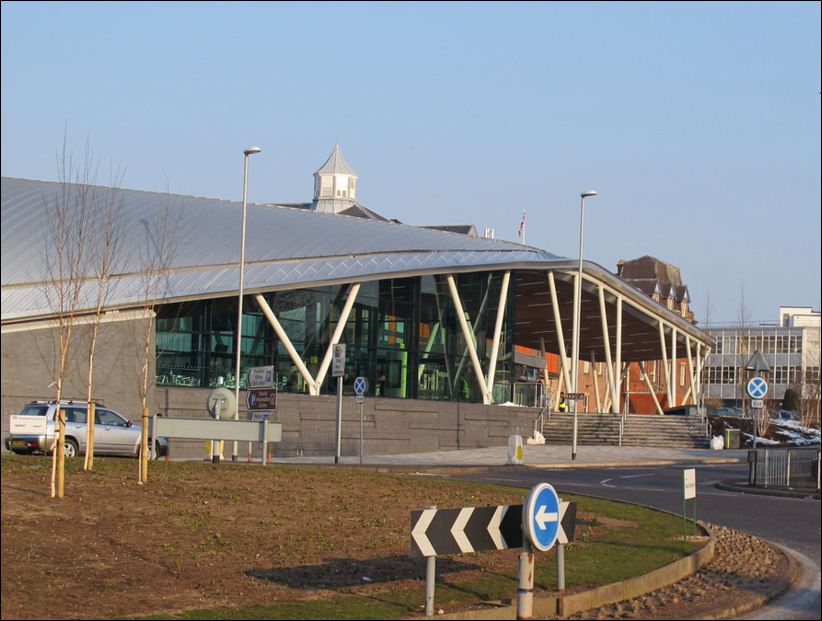 Behind the Bus Station, off Lichfield Street, is the Victoria Hall

---

---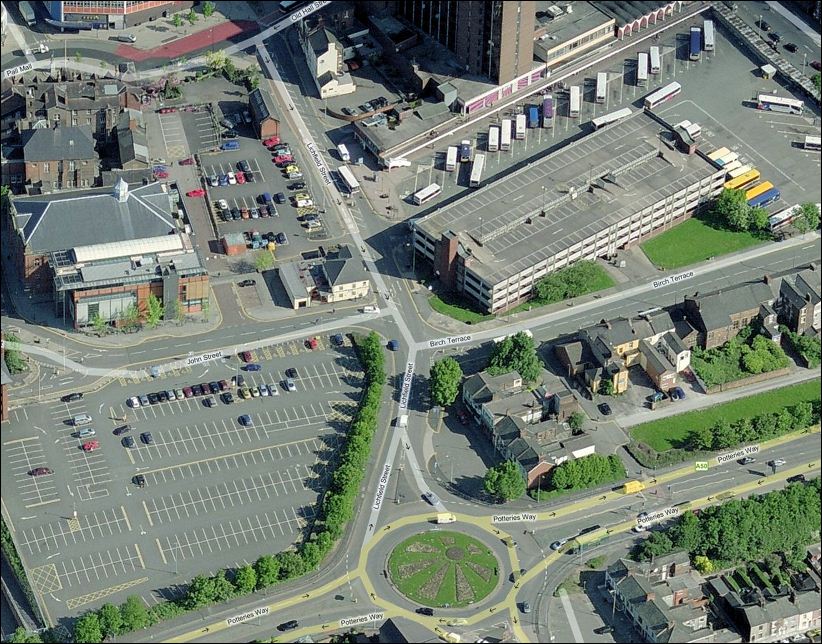 before work started in 2011 on the replacement bus station
John Street Car Park to the left and the original bus station upper right
Bing Maps

ground works on the John Street open air car park in preparation for the new bus station
photo: Sept 2011

---

hording around the building work - showing the ongoing development of this area of Hanley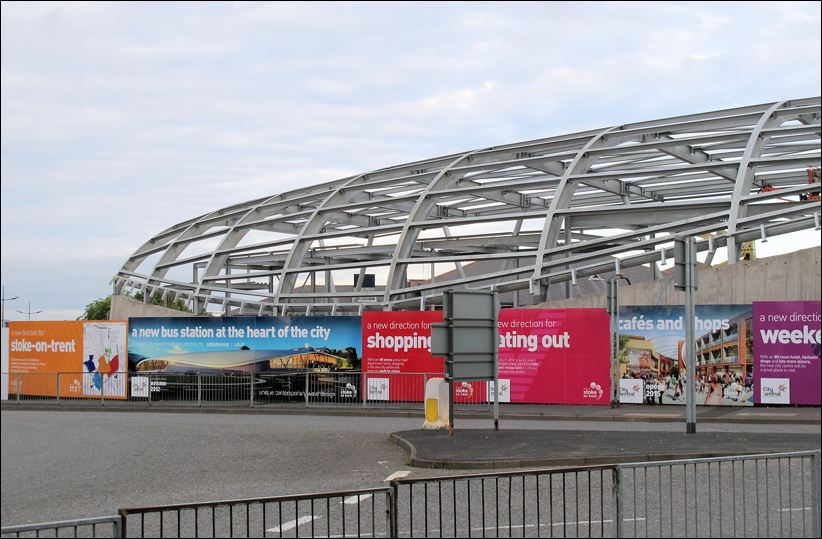 the framework of the bus station starts to take shape
photos: June 2012

---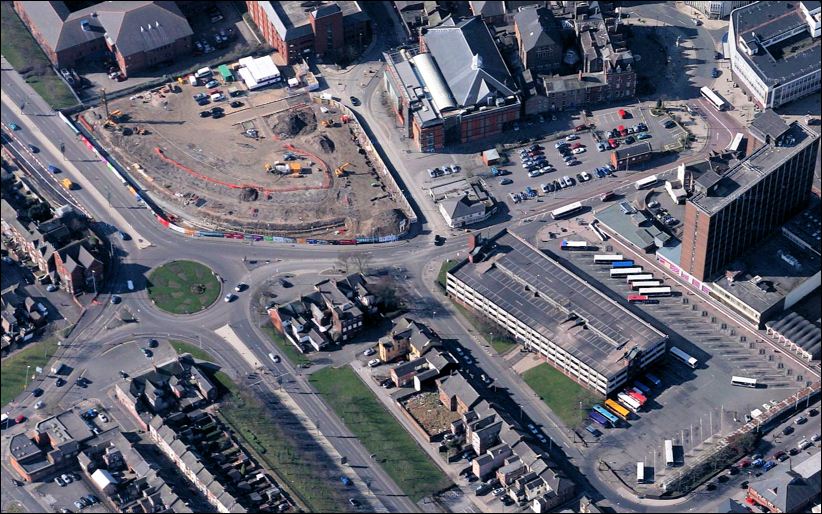 ground works started on the John Street car park area
c.Oct 2011
Google Maps

the roof of the new bus station is taking shape
c.Aug 2012
Google Maps

---