Longport: The 'Kingdom' of Davenport


(1760's - mid 19th C))
Station Road (the old road from Burslem to Newcastle)
Location 4 on the index map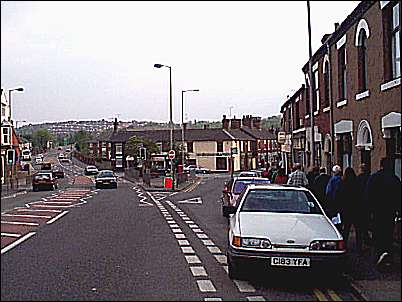 Looking down the road towards Newcastle-under-Lyme
On the left world be the Bottom Bridge Works (Duke of Bridgewater)
and on the right is the Pack Horse Inn.
The main road straight ahead is Longport & Porthill Road
veering off to the right is Station Road - this originally was the
main road from Burslem to Newcastle - the Porthill Road
did not exist at that time.
See 1832 map - the 1851 map shows the development
of the fork in the road visible in the photo above.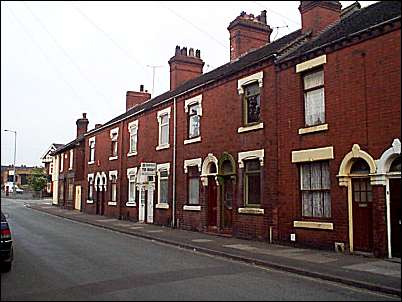 Later terraced houses in the lower part
of Station Road.
---
next is Princes Square and the visit of the Prince of Wales (later George IV)
---
questions/comments/contributions? email: Steve Birks