where is it? test your knowledge of Stoke-on-Trent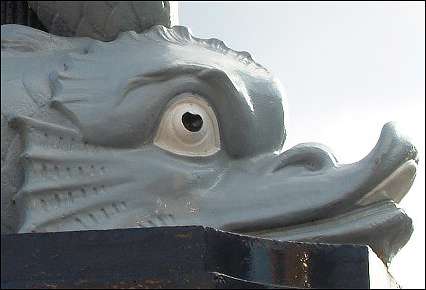 One of a pair of Dolphins on the drinking fountain
in Fountain Square top of St. John's Square Burslem
---
A traditional Victorian drinking fountain in Fountain Square (top of St. John's Square), Burslem

Commissioned by Mayor James Maddock first and installed in 1881-83


see more on the fountain

see more on art & sculpture in Stoke-on-Trent

FOUNTAIN SQUARE - BURSLEM

on St. John's Square

The layout of central Burslem today still has the street plan of a medieval market town. The area of St. John's Square can be seen on a 1720 map.

Arnold Bennett in his novels used The Potteries, especially Burslem as a thinly disguised location. He re-named St. John's Square to St. Luke's Square.