Norfolk Street Works, Hanley

From
To
Occupier
Comments
1870
1883
R.G. Scrivener & Co
China & Earthenwares
1883
1916
Pointon & Co
China
1917
1936
Ford & Pointon
The business was acquired by J A Robinson & Sons Ltd in 1919 and c.1921 was amalgamated with the Cauldon group.
The business probably ceased to operate after the the mid 1930's after Cauldon Potteries Ltd went into receivership.
1925
mid 1970's
Howard Pottery Co. Ltd
Operated from Norfold Street and probably shared part of the same works as Ford & Pointon.
---

1900 Ordnance Survey Map of Norfolk Street Works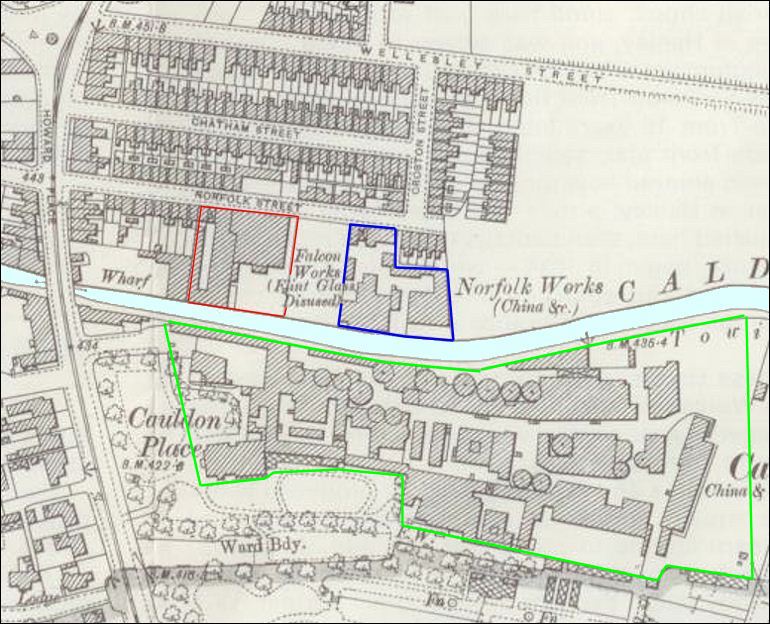 Norfolk Works is clearly located on the Cauldon Canal
and next to the Glass Works.
The red box is the Falcon Glass Works
The green box is the location of Brown-Westhead & Moore (who eventualy became Caulton Potteries).
You can see a 1893 trade journal entry on Brown-Westhead & Moore
The glass and both pottery works back onto the Cauldon Canal.

---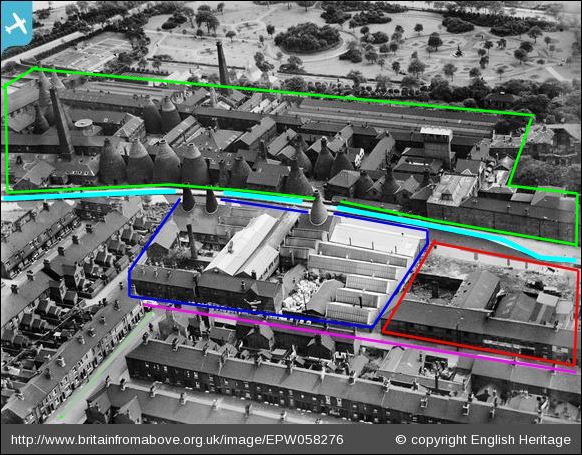 dark blue area - Norfolk Street Works
Red area - Norfolk glass works
Purple line - Norfolk Street
Light blue line - Caldon Canal (the canal and the pottery works are spelt differently)
Green area - Cauldon Works of BrownWesthead & Moore (later Cauldon Pottery)
beyond the Cauldon Works is Hanley Park
photo 1938 - Britain From Above

The Norfolk Street works and the Cauldon Works were seperated by the Caldon Canal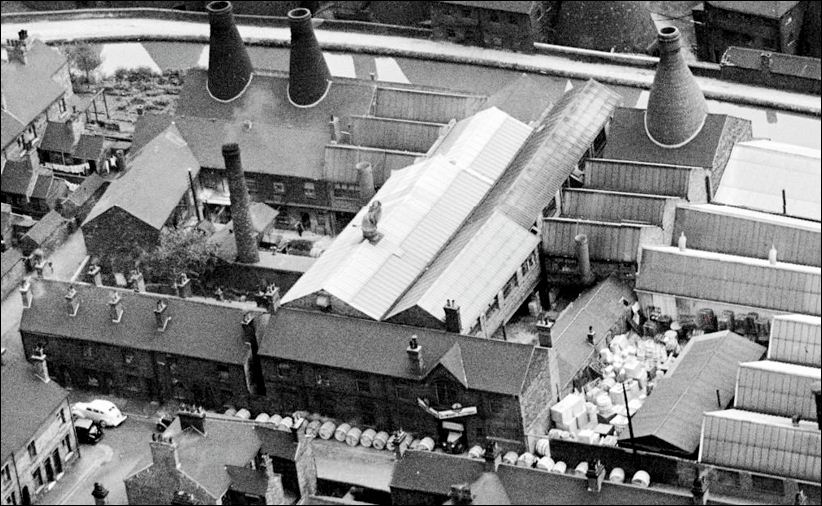 closer view of the Norfolk china works - in 1938 was operated by Howard Pottery Co. Ltd
---

The Falcon Glass Works frontage in Norfolk Street

House at the end of Norfolk Street
which front the pottery works - (see map)
photos 2000
---
Questions, comments, contributions? email: Steve Birks
---